From snakes and beetles to exotic seafood – if something can be eaten, then someone has already tried it. Of course, in a hopeless situation, each of us would eat any dish, no matter how disgusting it looks or how disgusting it tastes. But in some corners of the planet, people voluntarily eat such delicacies that we would hardly shove into ourselves, even being on the verge of starvation. And here are 10 such examples.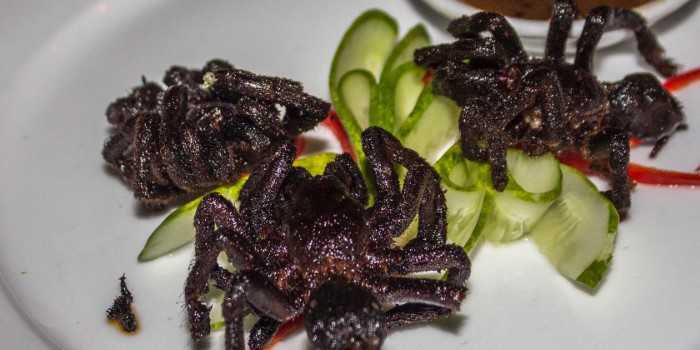 Kasu Marzu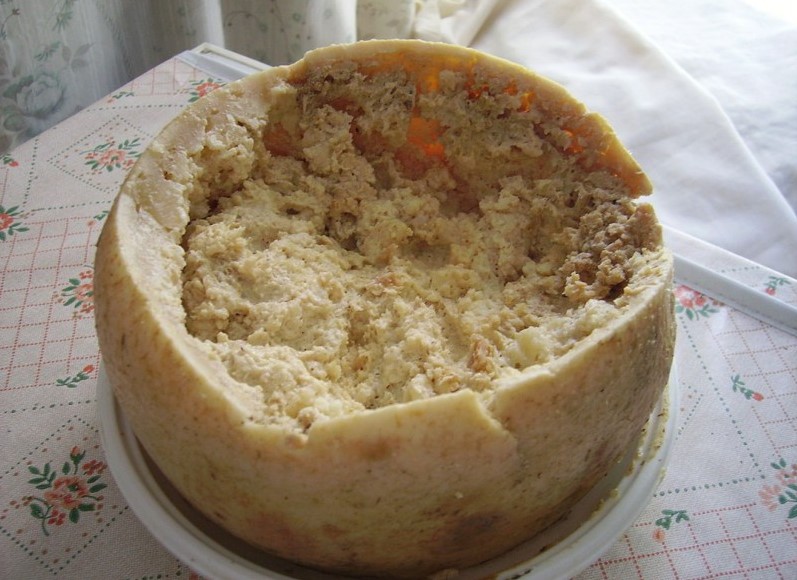 This Sardinian dish also has another name – rotten cheese. This cheese, which is only produced in Sardinia, contains the larvae of live insects. It is prepared by simply exposing the cheese to the street, after removing part of the crust so that the flies can lay eggs in it. The larvae that hatch from the eggs then begin to eat the cheese, and their gastric juice makes it very soft. By the time the cheese can be eaten, thousands of larvae accumulate in it. Some remove them before eating, but true kasu marzu connoisseurs eat the cheese with them.
Durian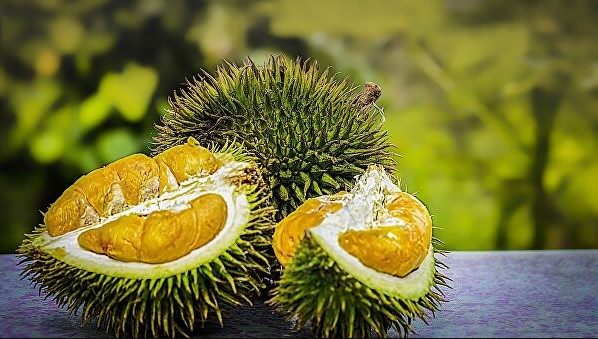 Although this fruit does not at first glance cause such disgust as other dishes from this list, it is still difficult to imagine how someone saw this thorny fruit and decided that an excellent delicacy would come out of it. Especially popular in Southeast Asia, durian is considered the "king of fruits". It is added to ice cream, milkshakes, and coffee. This is surprising, considering that it has a rather nasty scent that resembles the smell of rotten onions, turpentine, and sewage. Moreover, the smell is so strong that it can stay indoors for weeks, which is why durian was banned in many hotels and public transport.
Balut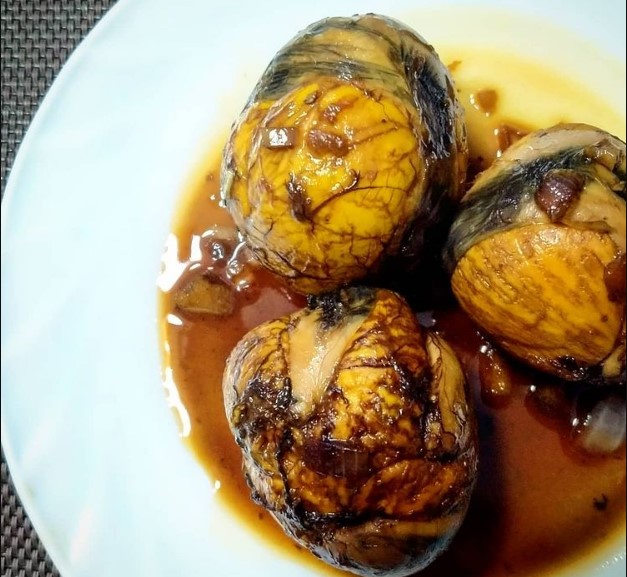 Balut is a duck dish, but not in the most traditional sense. Served mainly in the Philippines, but also in Laos, Cambodia, Vietnam, and Thailand, this dish is essentially a fertilized duck egg. That is, yes – the duck fruit has already formed in it. An egg is usually eaten on the 17th day of fetal development, but in Vietnam, they prefer to cook balut on days 19-21, when the plumage, beak, and cartilage have already formed in the fetus. Balut is prepared with salt, garlic, and vinegar.
Haggis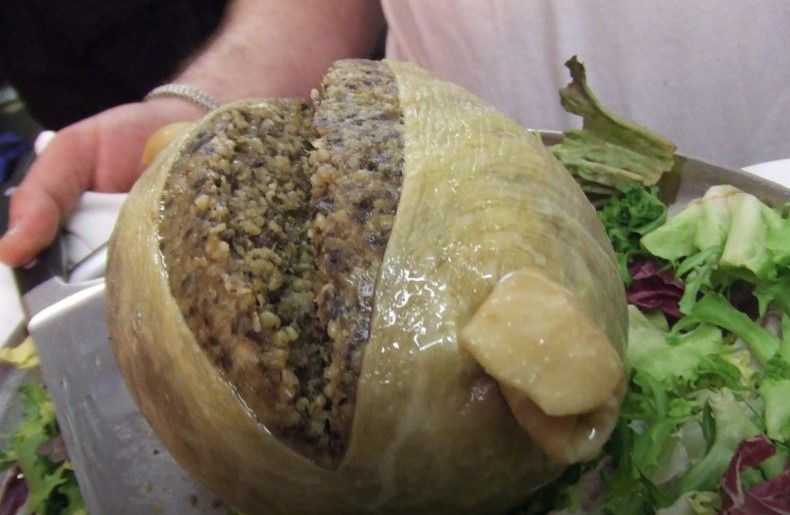 Strange, exotic, and unpleasant-looking dishes are prepared not only in the East. For example, Haggis is a popular dish in Scotland. It is a pudding made from mutton giblets, in particular the heart, liver, and lungs. They are mixed with onions, oatmeal, lard, spices, and salt and served directly in the stomach of the animal. The origin of this dish is unknown, but it is believed that it was prepared out of the need to get rid of perishable animal organs. However, the dish remained popular even after the invention of refrigerators.
Tuna Eye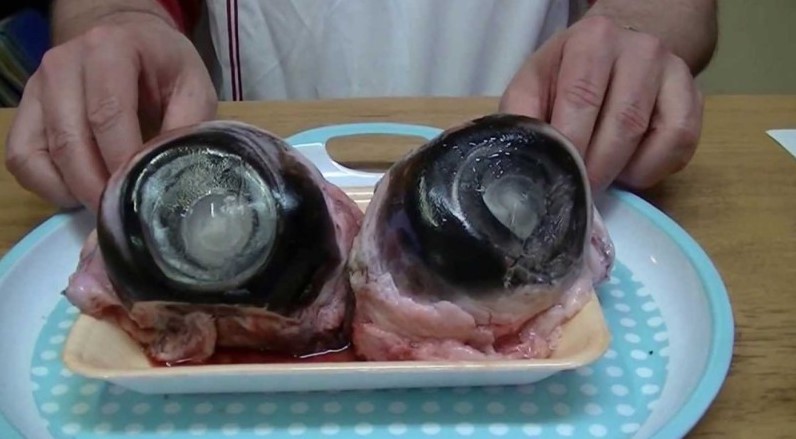 Surprisingly, this is indeed a very popular dish in Japan. It can be bought at almost any store surrounded by fish oil and severed muscles. The giant eyes are boiled or stewed until they are partially thickened. The finished eye supposedly tastes like an octopus, soft on the inside but rubbery on the outside. The fat and muscle that the eyes are served with are also considered delicious. It is possible that this is a really tasty dish, but most of us would probably have bypassed it.
Bear Paw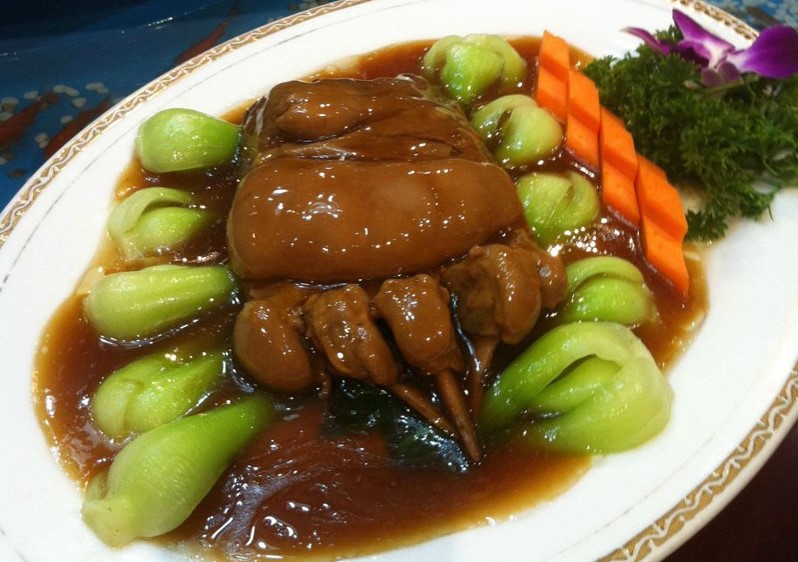 This is not at all a broken-off piece of breaded meat that any housewife can cook. This is a real bear paw. In the countries of the Far Eastern region and Cambodia, bear paw soup is considered a delicacy. Unfortunately, the bears, whose paws are used to prepare this dish, are kept in inhuman conditions – most often they spend their entire life in a cage, and they are cared for by people who do not understand anything about keeping animals. Bear breeding has been banned in many eastern countries and is strictly controlled in the rest.
Centenary Egg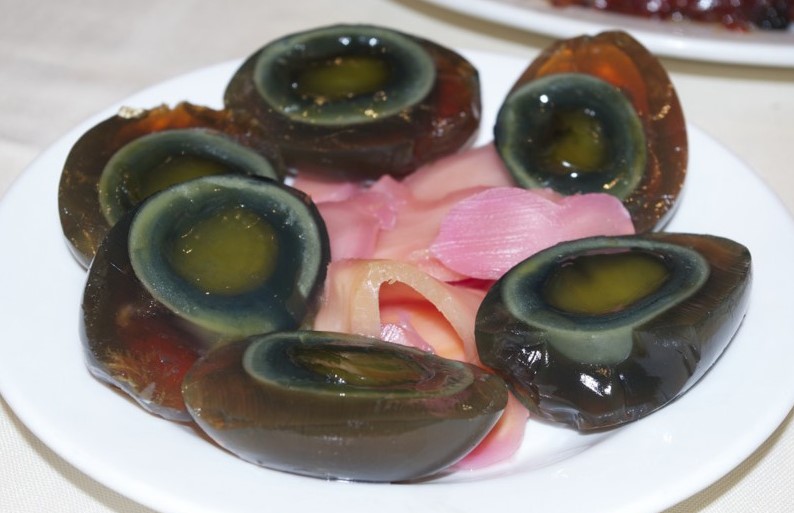 In the East, people eat very strange things. For example, a "century-old egg" is an ordinary chicken or duck egg that is kept in a special mixture of clay, ash, lime, and rice husks for weeks or even months. As a result, the protein thickens to a red-brown salty jelly, and the protein turns dark green. The smell is reminiscent of ammonia or hydrogen sulfide – in case the appearance has not disgusted you enough. The resulting eggs are eaten as a snack or added to soups and various dishes.
Wasp Crackers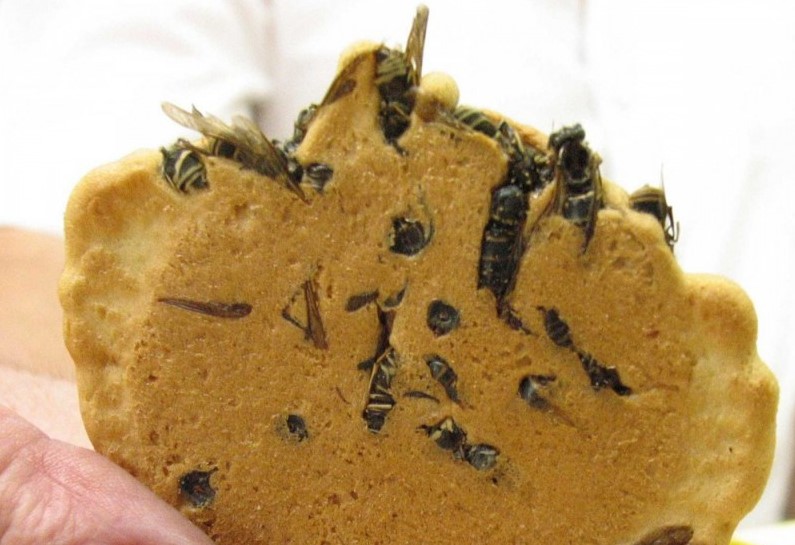 Again, it's hard to believe that once someone stumbled upon a buzzing swarm of angry wasps and decided that they just needed to taste. But in Japan, anything is possible. Wasps are caught, boiled, dried, and then mixed with crackers. Of course, insect-eating is not a new phenomenon. In Japan, wasps and other insects are eaten for their nutritional value, including their rich protein stores, and possibly their taste.
Heart of a Living Cobra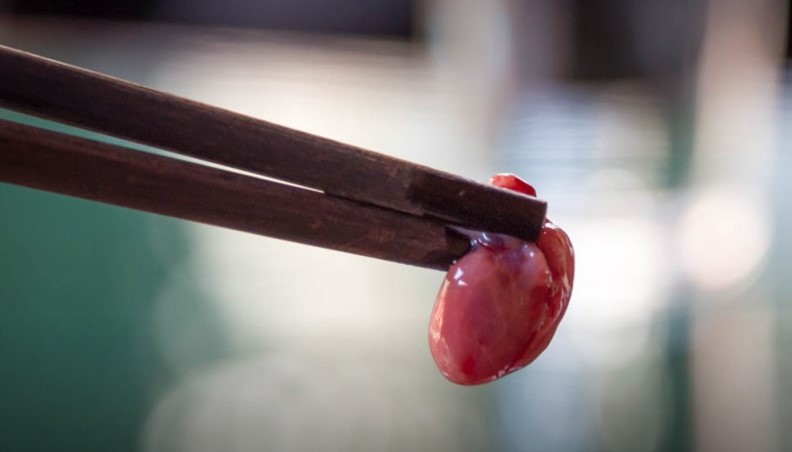 This delicacy, like pretty much everything on this list, is popular in Asia, especially Vietnam. In the northern part of Vietnam, many believed that a snake heart would give the one who ate it the abilities and strength of a large poisonous snake. Nowadays, tourists mostly enjoy it. The snake is served to the table while still alive, then its head is cut off and the poison is squeezed out. Then the snake is opened and the heart is cut out. Those who have tried this delicacy claim that they still felt the heartbeat in their throats.
Fried Tarantula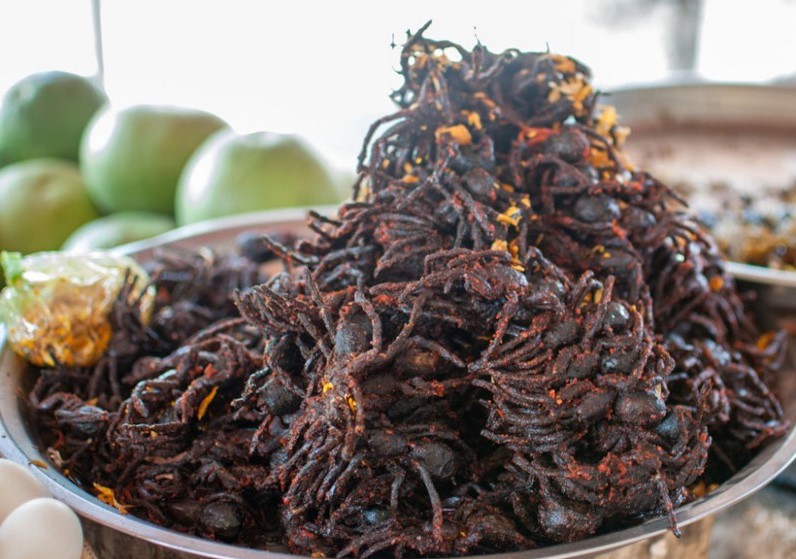 In Western countries, only one species of tarantula can cause hysteria in most people. But in Cambodia, these giant hairy nightmare dwellers are considered a delicacy. They are fried in a skillet with garlic and salt and are often sold directly at street stalls. The consistency is described as crunchy on the outside and viscous on the inside, and the taste is rather mundane – a bit like chicken. Usually, only the head and legs are eaten, although some daredevils also eat the middle, which contains a brown mixture of organs and excrement. Definitely, it adds new meaning to the phrase "I will eat anything as long as it is fried."
Also Like