Singapore is considered to be one of the world's culinary capitals. The traditions of China, India, Malaysia, and Europe meet here. Michelin chefs have known all over the world work here, and major gastronomic events are regularly held here. The variety of dishes will anticipate your most sophisticated desires. We have selected the best among the huge number of restaurants!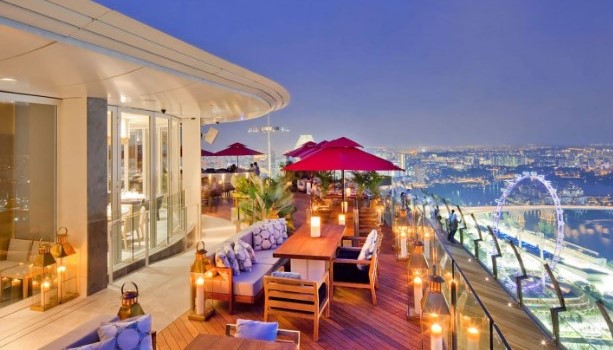 Altitude Gallery & Bar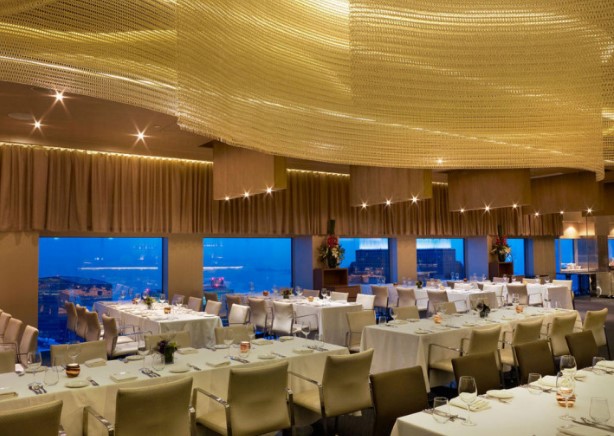 Altitude Gallery & Bar, located at an altitude of 282 s, offers breathtaking views of Singapore. The institution has one of the richest bar cards in the city and a large selection of snacks. Experienced bartenders offer delicious cocktails. 1 Altitude Gallery & Bar regularly hosts parties with the best DJs and artists.
Cuisine: European
1 Raffles Place
+6564380410
Boat Quay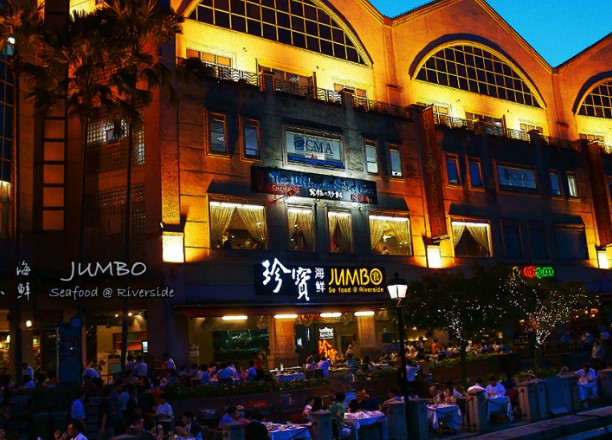 Boat Quay is one of the most popular destinations in Singapore. Here you can have a drink or a snack by the water overlooking Marina Bay, at one of the many outdoor bars and restaurants. RedDot BrewHouse is the best place on Boat Quay for quality ales. The Spiffy Dapper is a cocktail bar serving the best cocktails on Boat Quay. Enoteca L'Operetta Restaurant is an elegant Italian restaurant serving classic thin-crust pizza in a local oven. Wakanui Restaurant – High-quality Japanese steaks perfectly cooked over a burning white oak fire.
Boat Quay, Raffles Place
Ce La Vi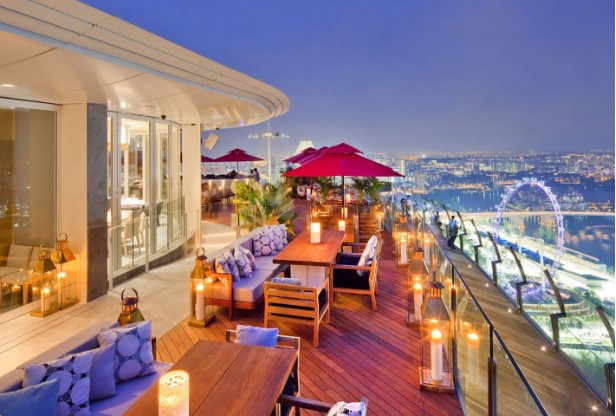 The luxurious CÉ LA VI restaurant is part of the eponymous restaurant complex located on the territory of the famous Marina Bay Sands hotel. Here guests are offered mouth-watering dishes and the opportunity to admire the fantastic panoramas of Singapore from a bird's eye view. The facility's menu is based on high Asian cuisine. The restaurant offers a large selection of premium wines, as well as an extensive cocktail and bar list. Guests have at their disposal an exquisite room where pleasant relaxing music sounds, while just a few s away, in the Ce-La-Vi bar and club, DJs are mixing fashionable world tracks.
Cuisine: Japanese, Chinese
1 Bayfront Avenue
+6565082188
Equinox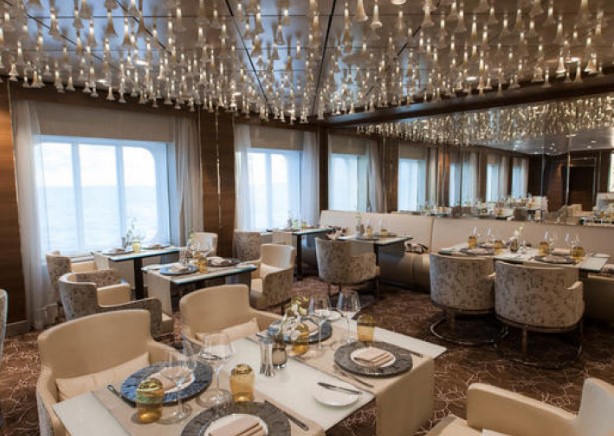 Equinox Restaurant, located on the 70th floor of Swissotel The Stamford, provides an opportunity to enjoy not only gourmet cuisine but also spectacular views of Singapore. The chef of the establishment has developed a multidimensional menu, surprising with a rich selection of classic European cuisine and other world gastronomic traditions. Here you can order an à la carte menu, as well as special lunch, brunch, high tea (afternoon tea), and dinner. Guests can sit in the main hall, made in the form of an amphitheater and decorated with huge carved lanterns, and in separate booths designed for large companies.
Cuisine: International, European
2 Stamford Road
+6568373322
Forlino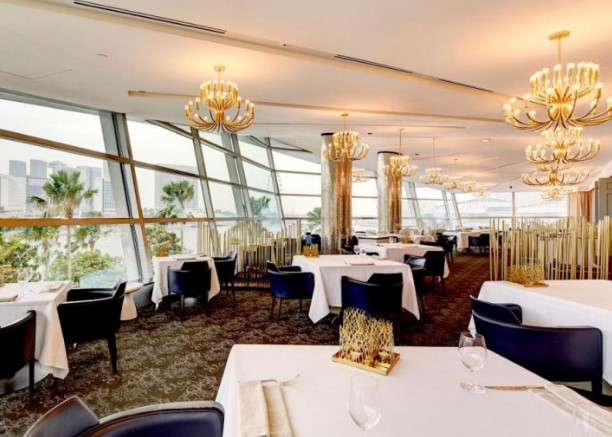 Located in the heart of Singapore, Forlino Restaurant attracts fine dining, a sophisticated atmosphere, and fantastic views of Marina Bay. Designed by a talented chef, the menu includes the best of Italian cuisine. Among the specialties are ravioli with truffles, lamb cutlet, tagliolini, tiramisu. There is an extensive wine list. Guests can be accommodated in the main hall from where they can enjoy the beautiful panoramas of Marina Bay and the F1 track.
Cuisine: European
1 Fullerton Road
+6566907564
Hong Kong Soya Sauce Chicken Rice and Noodle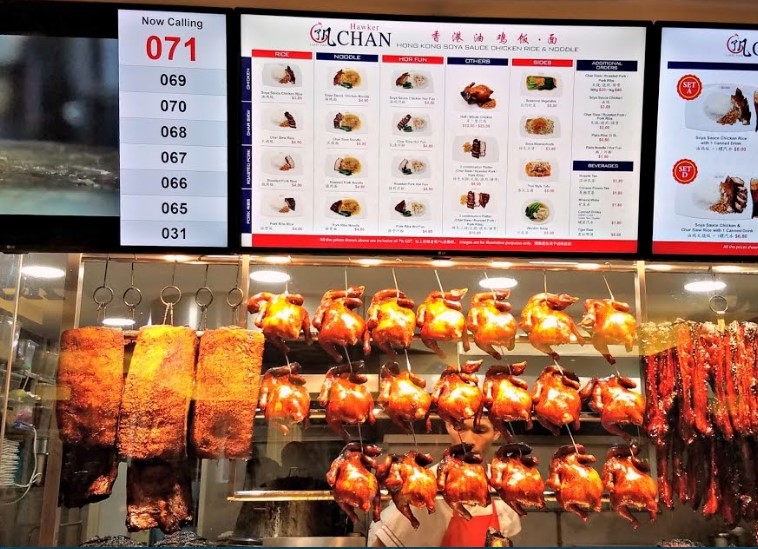 A street food stall that received a Michelin star in 2016 and was confirmed in 2017. Owner Chan Hon Meng serves about two hundred visitors a day, and huge crowds regularly line up to his tent. His signature soy sauce chicken with noodles or rice, which only costs about $ 1 a serving, is now the world's cheapest starred dish.
126, 335 Smith St, Stall 02
Jumbo Seafood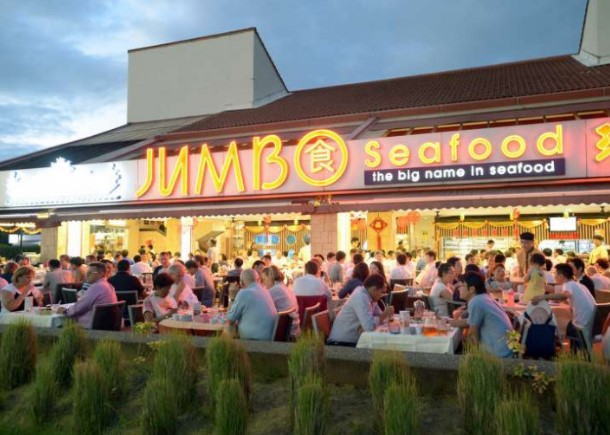 Jumbo Seafood, a chain of five restaurants located in different parts of the city, is pleased to invite guests to taste the king of Singapore cuisine – the world-famous "chili crab" or crab in black pepper. In addition, here you can taste the freshest lobster, fried shrimp in oatmeal, Hong Kong-style fish, fried noodles with vegetables, eggs, seafood, or chicken, as well as crispy young squid, which will be an excellent snack with the local Tiger beer. Here in the evenings, you can admire the Singapore Strait cruise liners passing in the distance.
+65 6479 3435
Lantern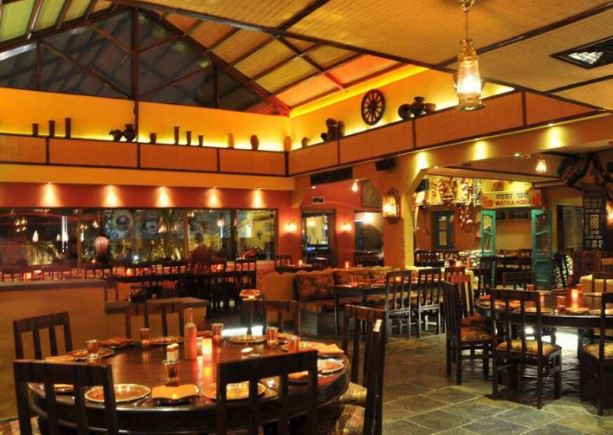 Lantern Bar and Restaurant, located on the roof of The Fullerton Bay Hotel, invites its guests to enjoy not only mouth-watering dishes but also panoramic views of the picturesque Marina Bay. The bar menu includes a large selection of light snacks, grilled dishes, salads, steaks, and more. The highlight of the establishment is a wide range of Latin American and Caribbean cocktails. Guests can sit on the terrace by the outdoor pool, which features live performances every evening.
Cuisine: European
80 Collyer Quay
+6568778911
LeVeL 33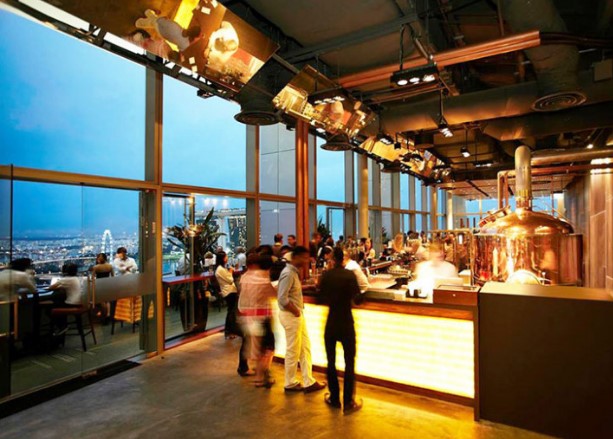 Restaurant-bar LeVeL 33, located on the 33rd floor of an office center in the heart of Singapore, is famous not only for its original and thoughtful menu but also for its own mini-brewery, which produces an excellent quality hop drink. In addition to the main menu, which includes classic European cuisine, interpreted by the talented restaurant chef, LeVeL 33 has a special offer consisting of 13 items of craft beer. Restaurant guests can sit in the main hall, in one of the VIP rooms, or on the terrace overlooking Marina Bay.
Cuisine: European
8 Marina Boulevard
+6568343133
MakanSutra Gluttons Bay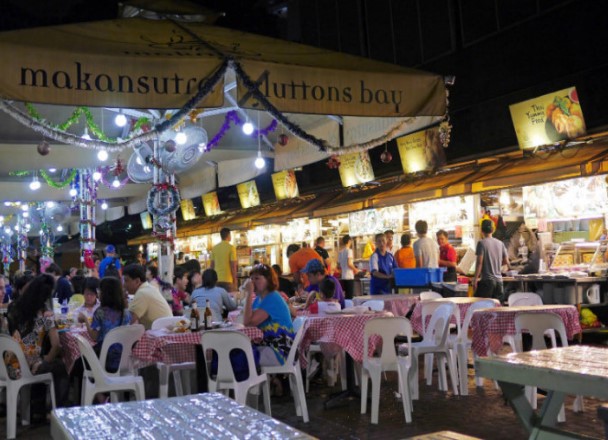 If you want to enjoy not only great food but also superb views, opt for the Makansutra Gluttons Bay Hawker Center. The center is located on the shore of the bay, from where a magnificent view of the water surface opens up. The nearby Esplanade Theater regularly hosts outdoor performances for dining. Here you can taste numerous dishes of traditional cuisine: chili-crab crunchy pancakes with various fillings satay – pieces of chicken, lamb, or beef fried on skewers with peanut sauce, carrot Hokkien mee – noodles with pieces of pork in a thick broth. Rojak fruit and vegetable stew; bean curd.
8 Raffles Avenue
Also Like