Would you like to taste the most delicious Hungarian food? We are talking about the best restaurants in Budapest with national cuisine, which are located in the city center. We advise you how to choose the most authentic restaurant.
Trofea Grill Restaurant
A popular establishment is located in Buda, near the Margaret Bridge. In the Trophy restaurant in Budapest, prices are below average. The most inexpensive dishes are prepared in the afternoon from 12:00 to 17:00.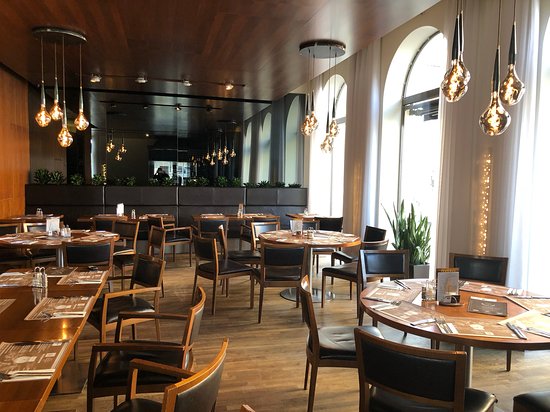 The lunch set costs 4999 HUF (14.64 €). A great opportunity to have a hearty meal and taste traditional Hungarian cuisine! Tourists love the "Hungarian platter", cream of mushroom soup, goulash, and roast duck with stewed cabbage.
Average check. Dinner for two will cost 15,700 HUF (47 €).
Address: Margaret Bridge Margit Krt., 2.
Official website: trofeagrill.eu
Alma & Korte Restaurant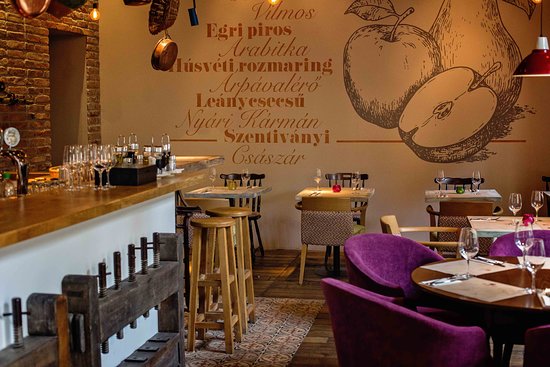 One of the new restaurants in Budapest is loved for its excellent cuisine, romantic interior and light live music. Tourists recommend the apple and celery cream soup, rabbit leg, grilled wild mushrooms, and the national dessert somlói Galuska. Fried greens with goat cheese cost 2,100 HUF (6.27 €), and duck liver pate with porcini mushrooms cost 2,800 HUF (8.37 €).
Average check. Prices are above average. Dinner for two will cost 16,700 HUF (50 €).
Address: Lorinc pap ter, 3.
Official website: almaeskorte.hu
New York
Oddly enough, one of the best restaurants in Budapest with national cuisine is called New York Café. The institution is located in the Jewish Quarter, 800 s from the Great Synagogue, and is striking in its beauty. Restaurant "New York" in Budapest is located in a building that was built in the late 19th century in the tradition of the Italian Renaissance. When you come here, you get the feeling that you are in a museum.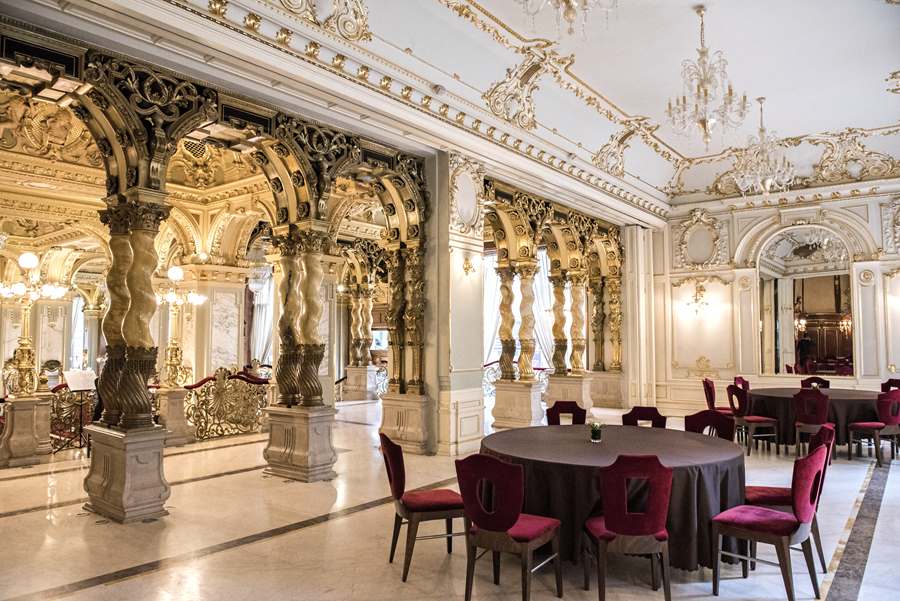 Try chicken paprikash, beef goulash, Hungarian schnitzel, and grilled foie gras. Order a signature tea set for two. For 19,500 HUF (65 €) you will receive handmade cakes, sweets, and macaroons, freshly squeezed orange juice, tea, or coffee.
Average check. Dinner for two will cost 11 700 HUF (36 €).
Address: Erzsebet korut 9-11.
Official website: newyorkcafe.hu
Hungarikum Bisztro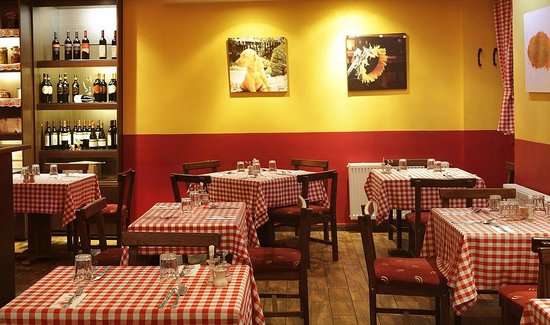 The cozy bistro welcomes guests with a pleasant atmosphere with a touch of antiquity, homemade checkered tablecloths, and live music. The restaurant is so popular with tourists and residents of Budapest that a table must be booked in advance. Visitors praise lightly salted cucumbers with sour cream and paprika. We recommend ordering a two-course set – goulash soup and crispy duck leg garnished with mashed onions and steamed cabbage for 5690 HUF (17 €)
Average check. Dinner for two will cost 13,400 HUF (40 €).
Address: Steindl Imre u., 13.
Official website: hungarikumbisztro.hu
Retek Bistro
Half a kilo from the famous Chain Bridge, there is a small restaurant where they know how to give a good mood and prepare delicious food. As a compliment, guests are offered a glass of branded liqueur.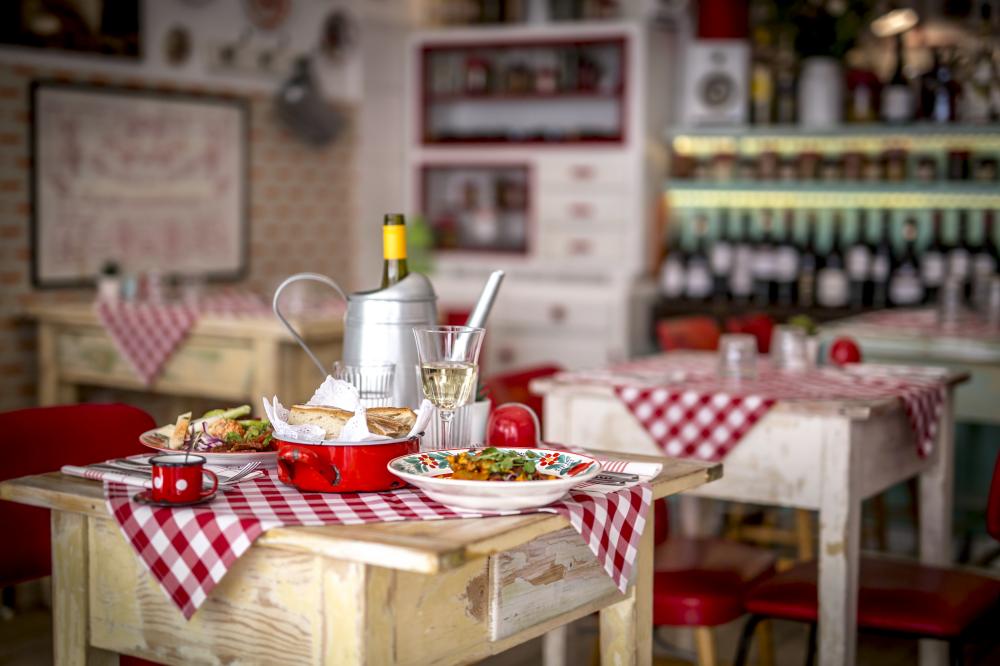 Spend a couple of hours at the bistro and sample meat dishes, red Hungarian wine, and the delicate national dessert túrógombóc. Homemade grilled sausage costs 11,850 HUF (5.53 €), and crispy duck leg with braised cabbage strudel and mashed potatoes costs 3390 HUF (10.13 €).
Average check. Dinner for two will cost 8400 HUF (25 €).
Address: Merleg utca, 10.
Official website: retekbisztro.hu
Paprika
One of the iconic national restaurants of Budapest is located in the Jewish Quarter, 800 s from Heroes' Square. Paprika is a small and cozy establishment that occupies the first floor of an old house with macarons.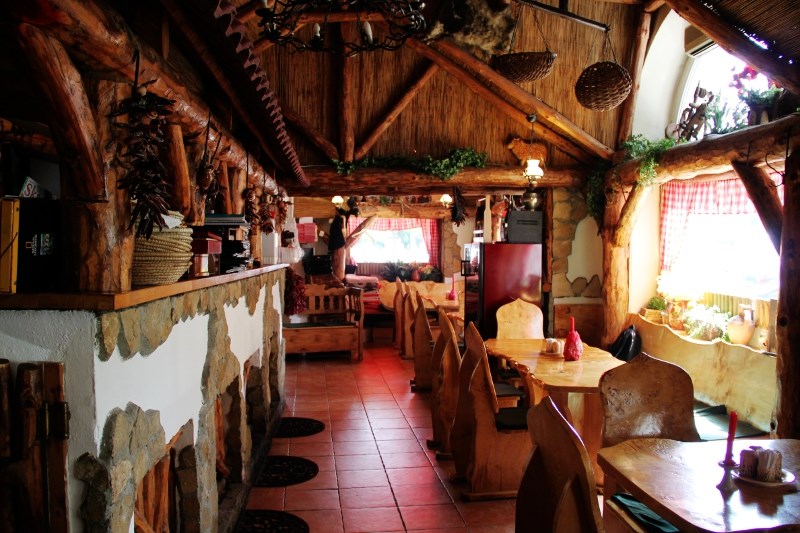 Creamy broccoli soup with roasted almonds costs 950 HUF (2.84 €), goulash with homemade noodles – 1500 HUF (4.48 €). If you are two of you, order the signature plate "Paprika" for 6700 HUF (20 €). You will be served beef or pork medallions, leg of goose, breaded turkey, stuffed sausage, cheese, rice, fried potatoes, and steamed red cabbage.
Average check. Dinner for two is very inexpensive – 8700 HUF (26 €).
Address: Dozsa Gyoergy ut, 72.
Official website: paprikavendeglo.hu
Tips on how to choose the best restaurant in Budapest
The capital of Hungary is one of the centers of world gastronomy, so choosing a place for dinner in Budapest is not easy. If you're looking to sample some of the finest Hungarian cuisines at any price, head to Michelin-starred establishments. Expensive but tasteful food at the gourmet restaurants Costes and Costes Downtown, Onyx, Borkonyha, Stand, and Babel.
Do you want to admire the beautiful panorama of the city during dinner? Enjoy the DNB Budapest, Up & Down, Dubarry Restaurant, Varosliget Cafe & Restaurant, and Búsuló Juhász Restaurant in Budapest. You will not only taste Hungarian food but also enjoy the wonderful views.
If you are looking for restaurants and cafes in Budapest with national cuisine and low prices, check out Tüköry Étterem, MOST Kortárs Bisztró, Café Csiga, Csulok Csarda or Klauzál Café.
For those with a sweet tooth, we recommend coffee shops that serve delicious coffee, excellent Hungarian desserts and prepare inexpensive breakfasts: Madal, Tamp & Pull, Lumen, Kelet Cafe, Jegbufe, and Cafe Zhivago.
Also Like