Bahrain's national cuisine is a skillful mix of Arabic and Indian dishes, local seafood, and aromatic oriental spices. People from dozens of countries live in the Kingdom. This is also felt in culinary traditions. We will tell you what food to try for a tourist in Bahrain. The names of the dishes with descriptions and photos will help you not to get lost on vacation.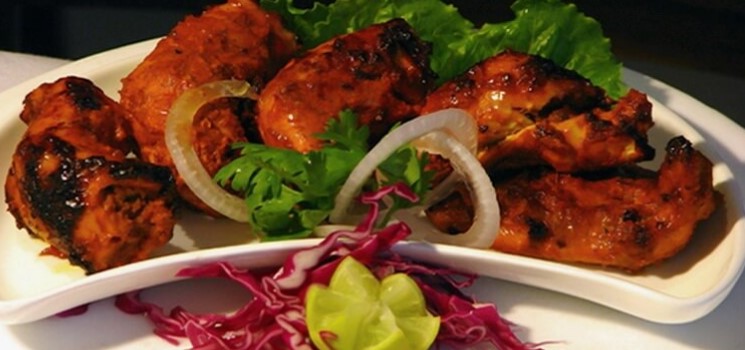 Machboos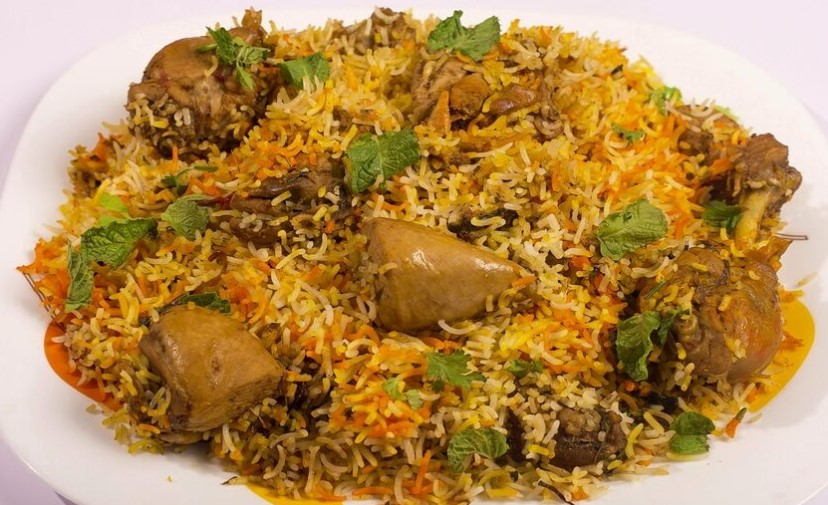 The recipe for the dish came to Bahrain from Saudi Arabia. This food is similar to pilaf: long rice, large cuts of meat, a mixture of aromatic spices. In Bahrain, they prefer to cook the dish with chicken or fish. Hot peppers, nutmeg, saffron, cardamom, and cinnamon are popular spices. Bahrain food takes on a unique flavor thanks to the dates. It is customary to eat Machboos with your hands from a common dish.
Chicken Tikka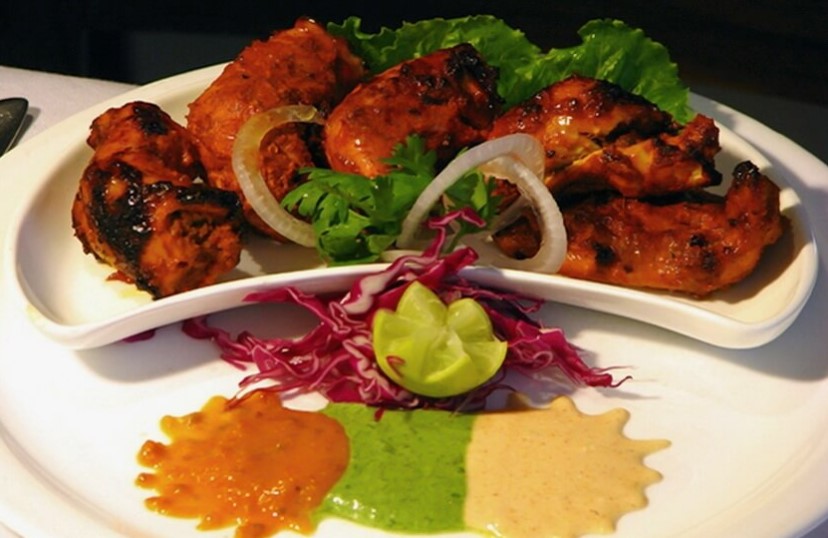 For frying chicken tikka kebabs, the chef prepares two marinades: ginger with lime and beetroot with yogurt. They give the meat a red color, glossy surface, and fantastic juiciness. The dish turns out to be aromatic, spicy. In Bahrain, spicy kebabs are usually cooked from chicken, although sometimes the chefs use lamb. The meat is worth trying with fresh vegetables and classic sauces with which it is served. Tikka is a frequent guest at the buffet in Bahrain's hotel restaurants.
Maqluba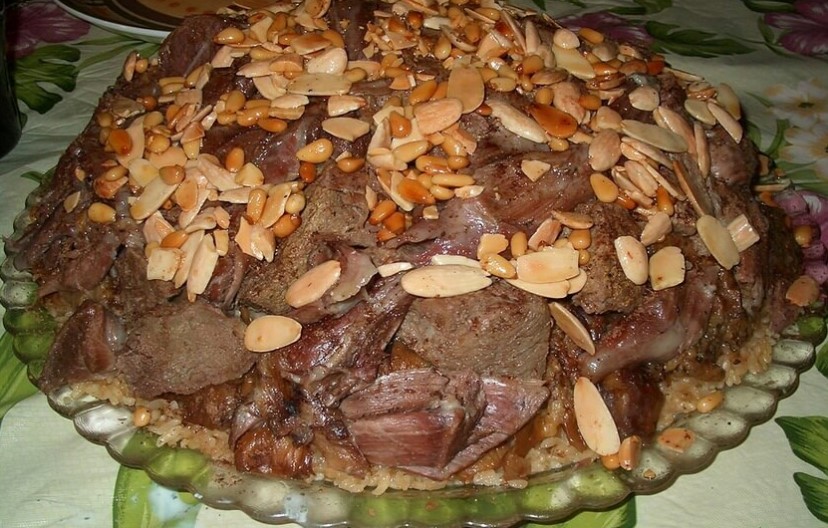 The dish is a success in Bahrain. To cook it correctly, cooks pre-cook rice and large pieces of lamb or chicken, fry potatoes, tomatoes, carrots, and onions. All this is loaded into a cauldron in layers. Vegetables let the juice and soak the cereals and then the meat. Before serving, turn the pan over onto a side dish. Hence the name: maqluba translates as "up and down". The resulting pie is garnished with a layer of golden eggplant or roasted nuts. This food in Bahrain should be tried with tahini paste, yogurt, fresh vegetable salad.
Harees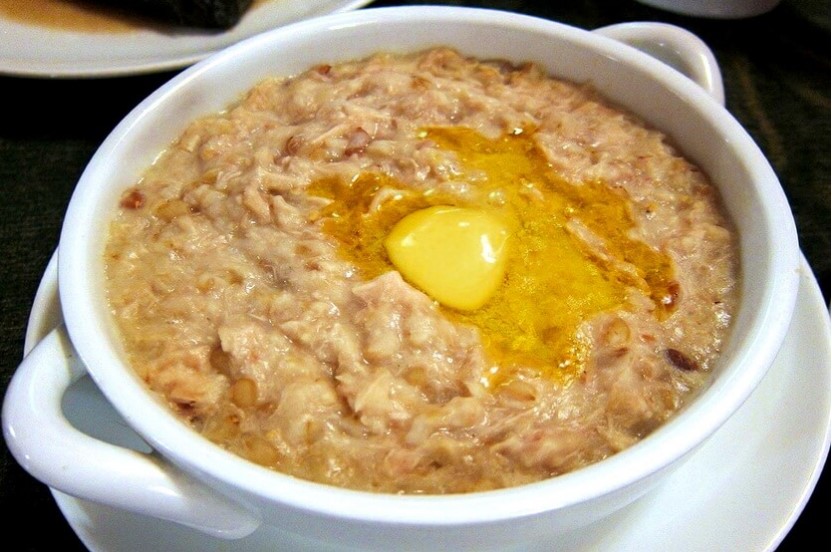 Thick, hearty boiled wheat porridge with chicken. The meat softens to such an extent that it disintegrates into fibers and turns into a pasty mass. The dish has a delicate texture, and a lump of butter makes the texture even softer. The recipe for meat porridge first appeared in Armenia, then the dish gained popularity in Turkey and gradually flowed to the East. In Bahrain, it is customary to eat harees for breakfast.
Muhammar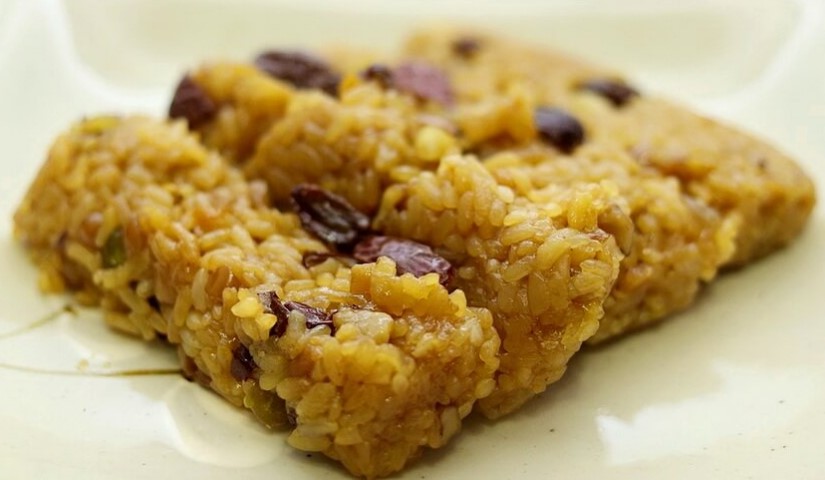 For traditional side dishes, sweet rice is worth trying in Bahrain. The dish turns out to be fantastically fragrant because it is generously sprinkled with oriental spices. Brown or white rice is steamed and then steamed and rose water is added. The finished mass is mixed with sugar syrup and date paste. Before serving the dish is sprinkled with spices and crushed nuts. Muhammar in Bahrain is eaten with local fried fish or meat.
Balaleet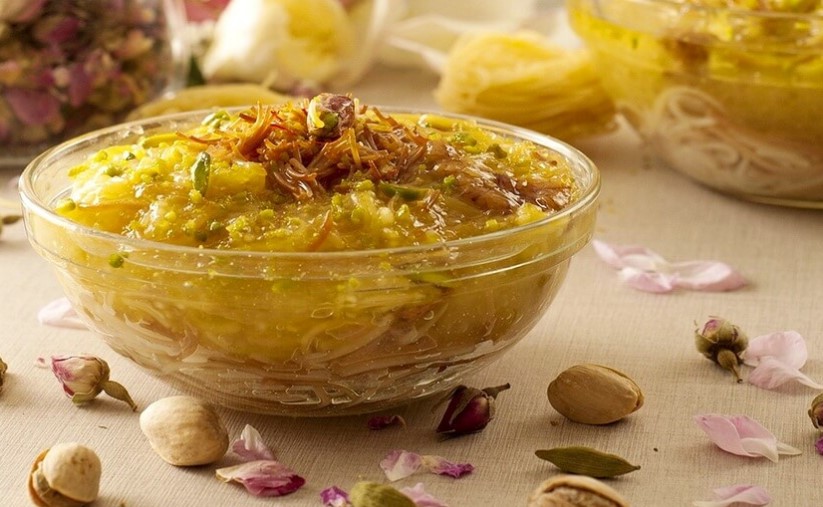 The sweet and savory balaleet is a common breakfast dish in Bahrain. Amazing contrast of textures, flavors, and aromas in one plate. In fact, this is a classic omelet with spiced noodles. The pasta is lightly fried in sugar with cardamom, saffron, and rose water. Then spread in a slide or wrap in an egg pancake. The dish is sprinkled with fried onions and herbs, served with potatoes. Or decorated with pistachios and rose petals. A non-standard Bahraini breakfast will not please every tourist, but it's worth a try.
Sambusa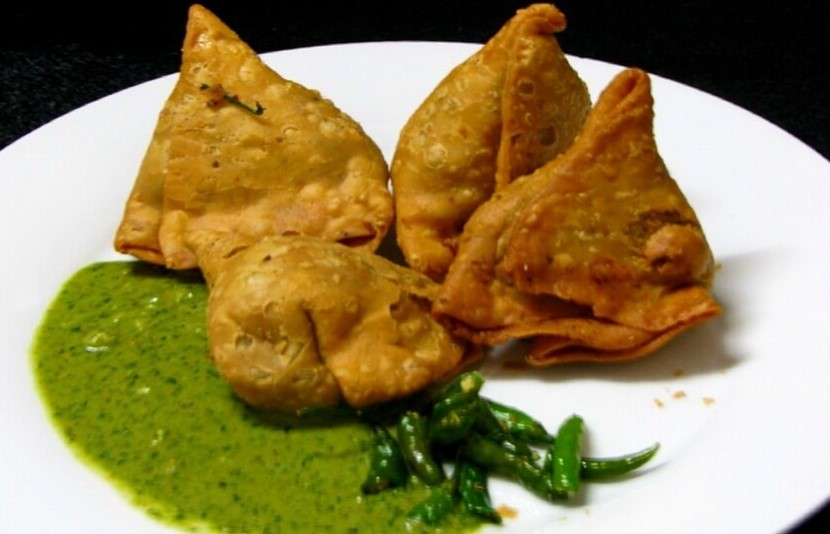 Bahrain borrowed this dish from the Indians. Sambusa is a street food that is popular with tourists and locals alike. Appetizing plump pies in the form of tubes or triangles. They have a golden crust because they are deep-fried. Inside is a juicy filling of minced meat, potatoes, beans, vegetables, or fruit puree. Sambusa in Bahrain is served with sauces as a stand-alone dish or offered as an appetizer to the main meal.
Mahyawa Regag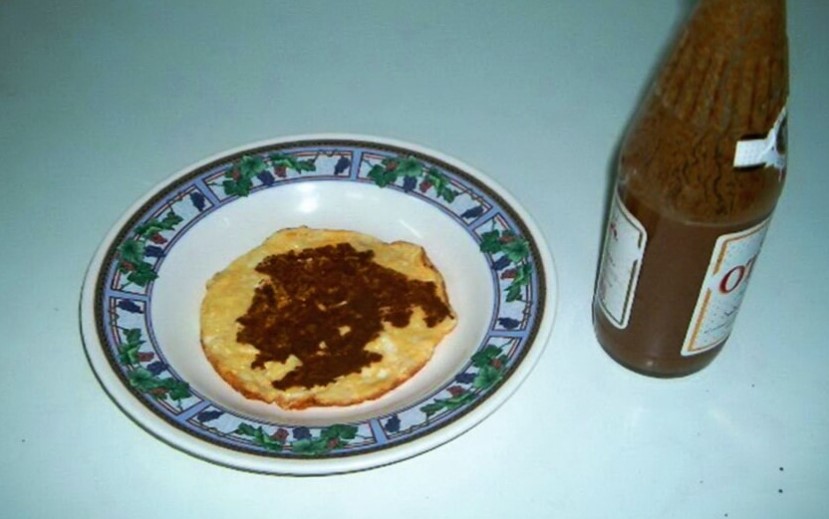 Snacks with fish sauce are often eaten in Bahrain. Mahyawa – Fermented fish pate with spices. Regag is the name of an unleavened crispy flatbread. The sauce is also often served on tumushi or falazi wheat bread. We will not recommend a snack to every tourist – the fish sauce has a specific pungent smell. It is made from salted anchovies, fennel, caraway seeds, mustard seeds. The mixture is fermented – the very aroma appears, which tourists called "rotten fish".
Jalebi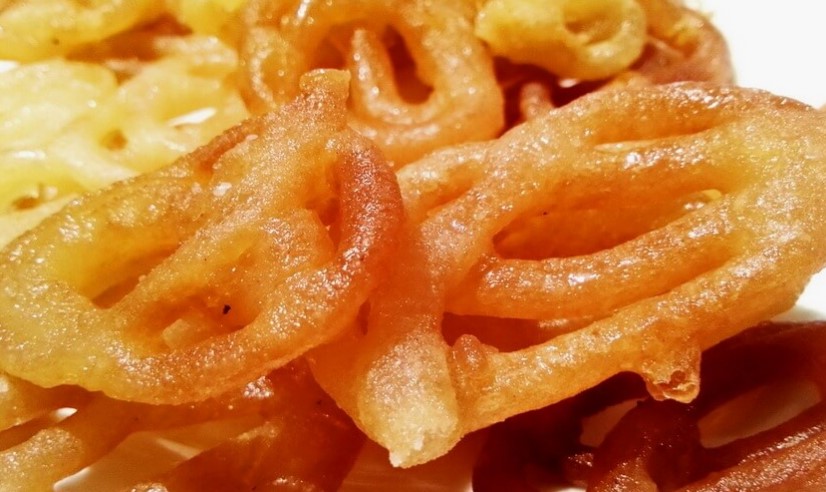 For dessert in Bahrain, try Arabic crunchy donuts. Dough strips are twisted into spirals or pigtails, dipped in boiling oil. The baked goods are thin and crispy or almost donut-like, depending on the chef's preference. Then the dessert is soaked in sugar syrup based on rose water with lemon and saffron. Sticky, sweet, aromatic jalebi is good for tea or Arabian coffee.
Gahwa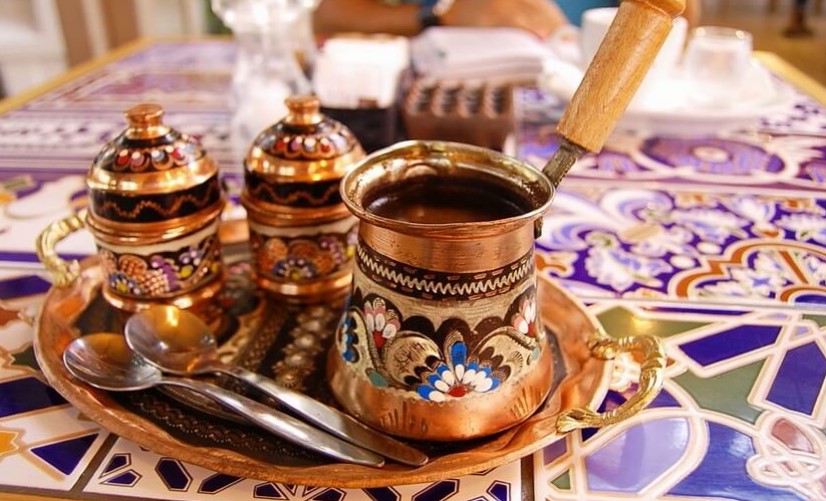 This is what Bahrain calls black Arabic coffee. Sugar is put in a Turk by default during cooking. If you like an unsweetened drink, ask when ordering. Bahraini coffee is made from freshly ground beans with cardamom. It acquires a unique oriental aroma, light bitterness, soft taste. Arabic coffee can only be black. It is drunk with oriental desserts: Bahraini halva, dates, baklava.
Also Like