10 Interesting Facts About Celery
by Editorial Staff
The health benefits of avocados are trumpeted at every corner. But you don't hear about celery so often, while it can rightfully be called one of the most popular vegetables. It is customary to use it in salads, smoothies, juices, as well as raw, baked, and boiled. And its demand is fully justified because there is no such a large number of useful properties in almost any other vegetable. What do you know about Celery? We will tell you 10 interesting facts about him, and if you have something to add, be sure to leave your comment under this post!
Facts About Celery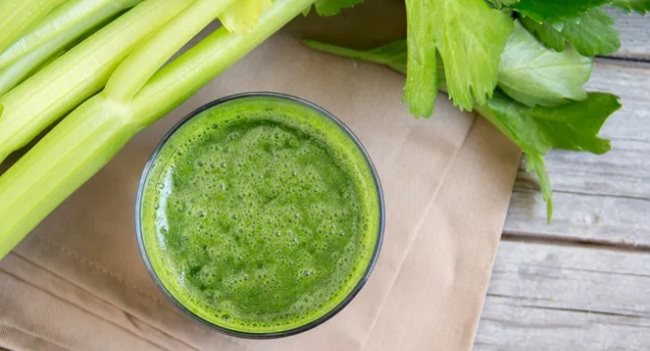 It is a low-calorie vegetable. The calorie content of celery is 12-16 kcal per 100 grams of the product.
It contains a large amount of healthy fiber, so it can and should be recommended to those who monitor their health and weight.
It allows you to control eating behavior and not overeat, as it gives a feeling of fullness for a long time. And adding celery to dishes such as mashed potatoes, soups and salads will significantly reduce their calorie content.
It contains a lot of inulin, pectins, essential oils - which means it accelerates intestinal motility, promotes mild detoxification (removal of toxins from the body), reduces gas formation, and improves intestinal microbiota.
It is great for juices and smoothies. The juice of this vegetable has a whole complex of vitamins (A, C, E, and K), as well as low sugar content and a lot of water. It has practically no taste, which means that you can drink it in large quantities - like pure water.
It has a diuretic effect, therefore it can be used in diet therapy of urolithiasis, binding excess uric acid and removing small stones and sand from the kidneys.
It will be useful in the presence of diseases of the gastrointestinal tract, as it is very easily digested.
It contains the unique flavonoid (plant pigment) apigenin, which helps to lower blood pressure and improve the lipid spectrum of the blood. Eating up to 2 stalks of celery a day can help reduce bad cholesterol levels by 7% for several weeks.
It has a positive effect on the cardiovascular system and stabilization of the heart rate due to its high potassium content.
It is useful for men: it contains steroid analogs of the hormones androstenone and androstenol. And they improve the reproductive functions of the male body.
Editors' Picks: Top Fresh Celery Products
Also Like
Comments for "10 Interesting Facts About Celery"