Warsaw will not disappoint even the most discerning palates. Here is our subjective list of the best restaurants in the Polish capital
Atelier Amaro
The most famous Polish restaurant today, run by Wojciech Modest Amaro. Atelier Amaro was the first in Poland (in 2013) to receive the prestigious Michelin star, and the guide Gault & Miliau Polska awarded him four chef's hats and 17.5 points out of 20. At Atelier, a team of chefs from different countries creates experimental Polish cuisine. Amaro does not serve ordinary dishes, but culinary works of art – the so-called "moments". Guests of the restaurant can taste the best seasonal products from different regions of Poland – from the Tatras to the Baltic Sea coast.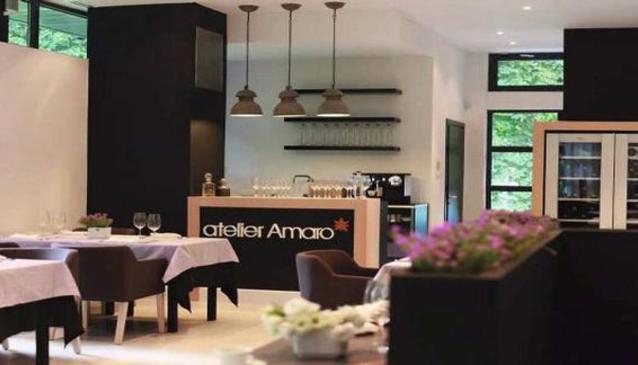 The restaurant owns its own agricultural production near Warsaw. Guinea fowl, quail, pigs, ducks are bred here. Meat is also ripened here, which is then cooked and served in Atelier, as well as dried forest products and canned food are stored. Amaro recommends traditional Polish spirits for the served dishes: hoppy honey, several types of high-quality vodka from small distilleries, and liqueurs. Of course, the restaurant also has a perfectly selected wine list.
plac Trzech Krzyży 10/14, 00-507 Warszawa, Poland
Senses
The most serious competitor to Atelier Amaro was the Senses restaurant, which received an honorary Michelin star in the Red Guide "Major Cities of Europe 2016", and four chef's hats in the Polish version of the Gault & Millau 2016 guide. The restaurant was praised for combining traditional flavors with a modern approach to cooking. The jury called the kitchen innovative, elegant, and modern. The success of Senses was especially surprising when you consider that, unlike Atelier Amaro, this restaurant has never received the title of "rising star", and indeed was opened only two years ago.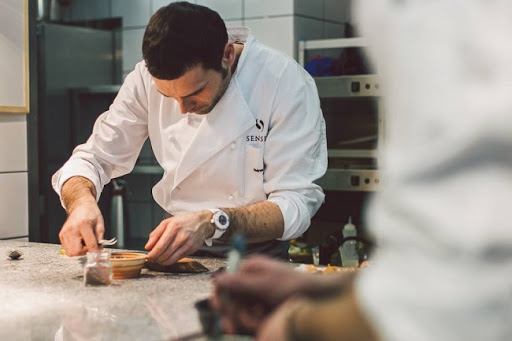 Senses were born from the talent and temperament of the chef Andrea Camastra, who grew up in the Italian city of Bari. He first worked in European Michelin-starred restaurants and then moved to Poland, where he was also an assistant chef at Atelier Amaro. Polish products fascinated him: now Kamastra uses them in his kitchen, and most of them come from eco-farms. Senses cuisine is cosmopolitan and creative, often with experimental flavor combinations. Since Senses is a creative project, the restaurant does not have a permanent menu: it depends on the availability of products and the season. For example, the nine-course tasting menu includes melon seeds served with red caviar, horseradish, and apple; Instead of lard, Russian dumplings are served with red caviar and traditional Polish eel – with celery and Japanese wakame. The menu also contains a variation on the theme of the traditional Polish pickle.Bielańska 12, 00-085 Warszawa, Poland
Zielony Niedźwiedź
The main driving force, the spiritus movens of this place, is the legendary gourmet and devotee of the best Polish products Zbigniew Kmetsch. Green Bear grew out of love for unique regional dishes and forgotten traditions. Here they offer the simplest, on the one hand, and modern Polish cuisine on the other. The owners of the restaurant emphasize that the strength of the Polish gastronomic tradition lies in its multicultural roots and the wealth of Polish regions. They want to restore the former glory of Warsaw gastronomy, which until 1939 was known for its uniqueness. This is why all products here are bought from carefully selected manufacturers.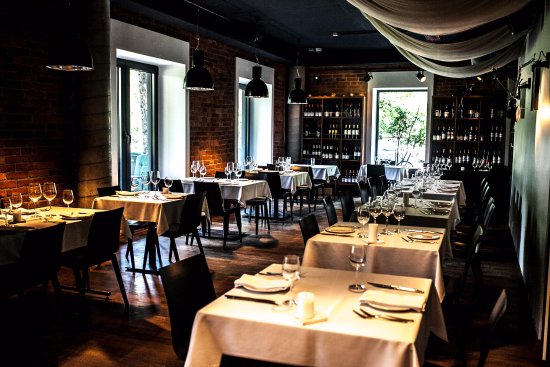 The chef of the restaurant is Sebastian Olma, winner of one of the seasons of the Top Chef cooking show, who studied abroad. The restaurant is located in Breuer's Park on the banks of the Vistula, and on a hot summer day, this place is ideal for lunch and relaxation. The menu changes depending on the availability of products. Here you can find Polish classics such as zurek or jellied meat from beef offal, but the author's dishes that use niche products are not uncommon, for example, bison meat or duck tongues with honey and pistachios. Ham and cheese lovers can taste the best sausages and cheeses from Polish producers here. More than half of the wines are Hungarian. In addition, at Zeleny Medved, you will find mini-delicacies that can be the perfect backdoor gift.Smolna 4 (wjazd od ul, Leona Kruczkowskiego, 00-375 Warszawa, Poland
Opasły Tom PiW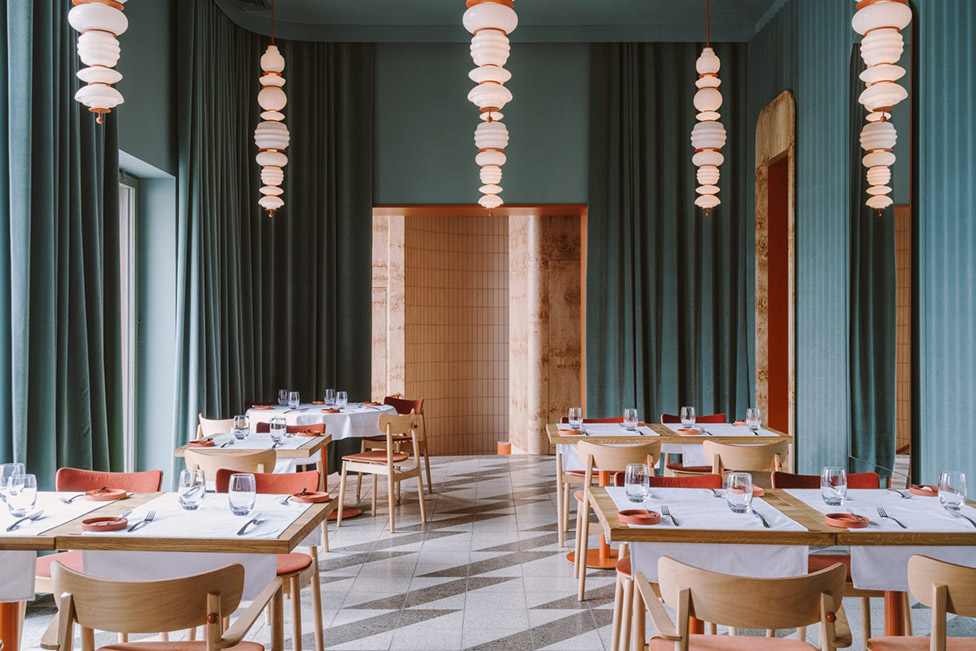 Opasły Tom PiW (Chubby Tom) is one of Warsaw's culinary gems. On Foksal Street, the author's cuisine with a strong Polish accent (the restaurant buys many products from excellent Polish producers) is offered by Agata Wojda, the best Polish chef, a failed violinist, and a talented feuilletonist. The restaurant's menu is seasonal and short. The chef does not use modern culinary techniques such as sous vide cooking. Agatha Voida emphasizes that women's cooking differs from men's in that there is no madness in it. In a recent interview, she said that "the composition of the dish should be such that it is safe, tasty and flavorful." Serving food is very simple because taste plays a major role. In summer you can taste rabbit here with white wine sauce with green beans, green peas, and dumplings, and in autumn you will be offered a chic Polish goose. Don't miss the opportunity to taste some Polish homemade cheeses.Wierzbowa 9, 00-094 Warszawa, Poland
Mąka i Woda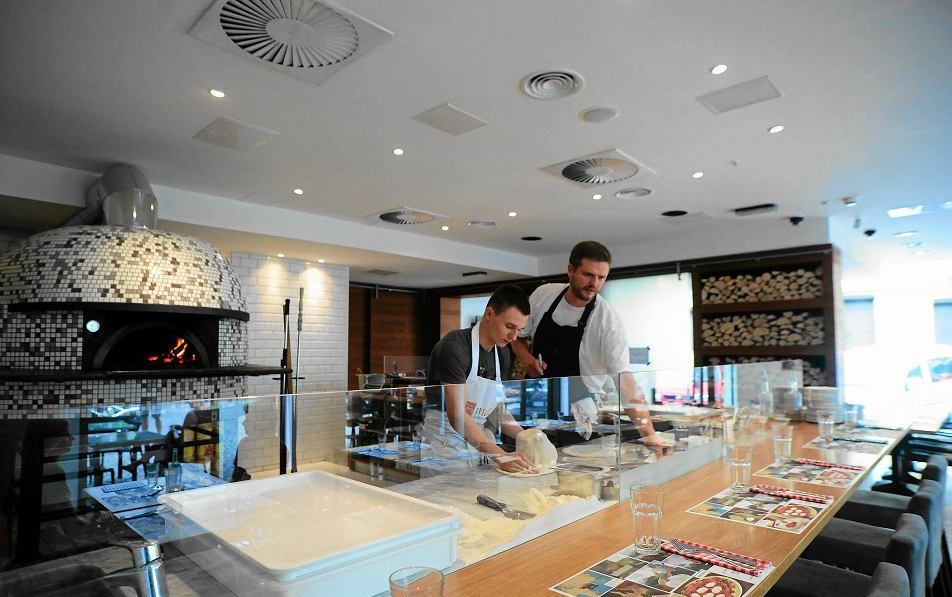 It is better to book a table in "Flour and Water" in advance. This is one of the best places for Italian cuisine, which attracts visitors with high-quality Italian products and simplicity – that is, what is most important in this cuisine. Many guests say that the best pizza in the capital is made here. An important role is played by a special oven built by a native Neapolitan. It is heated with wood, and the pizza is baked in it for about a minute at a temperature of 480 degrees, transferring the restaurant's visitors to the Sicilian atmosphere even in the middle of winter. Flour and Water are also famous for their legendary raviolo with liquid yolk, ricotta, brown butter, and sage. All dishes consist of just a few ingredients, but even the simplest Bianca pizza is a real masterpiece.Chmielna 13a, 00-021 Warszawa, Poland
Bibenda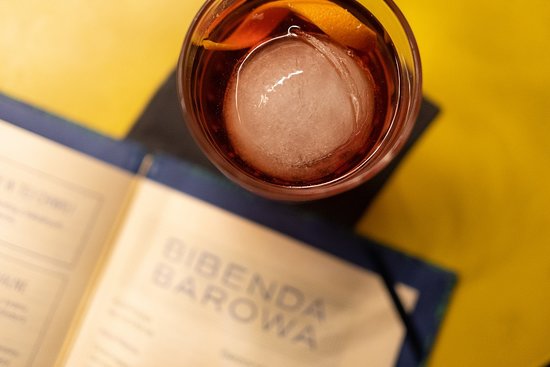 Small signature tapas-style dishes, cocktails, and regional Polish beers are offered by the Bibenda Restaurant, an informal place with reasonable prices. The chef is Zbyszek Gavron, who studied culinary art, including in the USA. The menu is short, often changing, and based on seasonal products, especially Polish vegetables from regional producers (the menu contains information on the origin of individual products). In the summer menu, radish, asparagus, baby spinach, and leeks with the addition of labneh, harissa, or tahini play the main role. There are also meat dishes: duck pate, Polish white sausage and lamb cutlets.Nowogrodzka 10, 00-511 Warszawa, Poland
Solec 44
This is the author's restaurant of the rebellious and bold Alexander Baron. In the world of restaurants, this is a special person. His journey to a gastronomic career was long and full of adventure: Faculty of Sculpture at the Warsaw Academy of Fine Arts, work in Scotland, overseeing the construction of the Amber Museum on Maiden Islands and the gem trade in China. The Baron says that he cannot calm the taste for life in any way.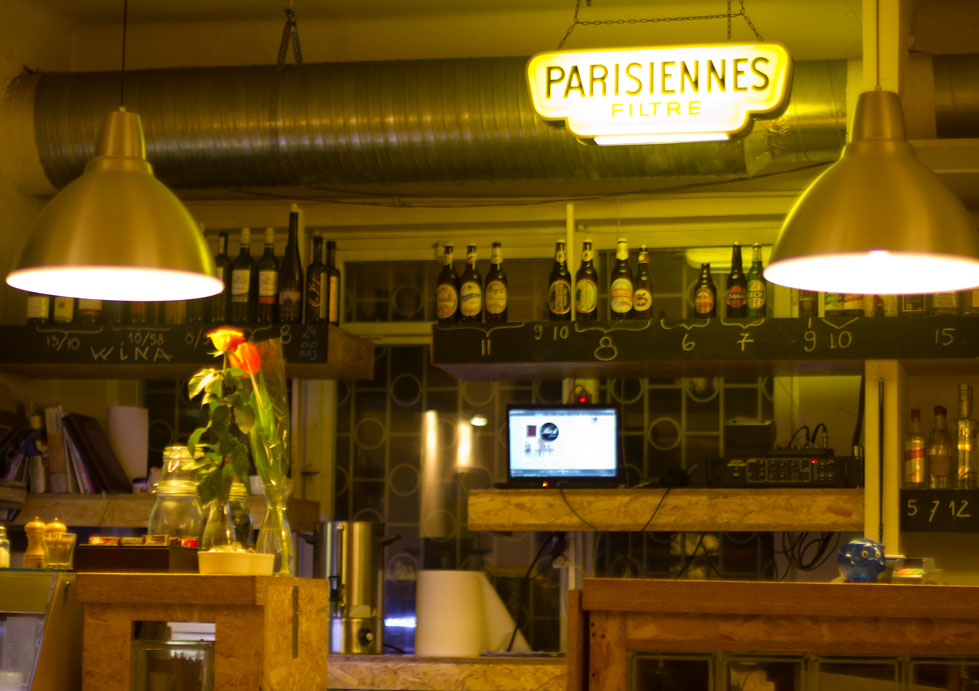 At the Solec 44 restaurant, dishes are prepared from high-quality Polish products. It is no secret that Baron personally knows each supplier or manufacturer. The restaurant is located in Powisle, near the railway tracks, in a building reminiscent of a shop from the socialist times. At first, it was a cross between an informal bar and a board games club, but now, as the owner says, more of a gastronomic pub. The dishes here are very modern and do not fit with the traditional concept of Polish cuisine. Instead of dumplings, we will find here original, and sometimes simply crazy combinations of tastes. The menu depends on the season and changes every month. Tartare with goat sour cream, boar tongues with pine shoots, Cladonia and nettles, stir-fry with fresh Polish vegetables, and buckwheat porridge are examples of the restaurant's seasonal dishes. Recipes for some of the signature dishes were published in the recently published book Suvala, Baron, and Others. Recipes and Stories ", which any self-respecting gourmet must buy. The book is being published in English.Solec 44, 00-394 Warszawa, Poland
Concept 13
Concept 13 is a restaurant with a modern glass interior. It is located in the elite VitkAc shopping center, which offers a beautiful view of Warsaw. The restaurant specializes in dishes from all over the world. It is not cheap, but during the day visitors are offered a five-course business lunch based on Polish cuisine – a tasting menu at an affordable price. Try turbot with cauliflower and tarragon, or green apple sorbet with sweet crumbs and yogurt.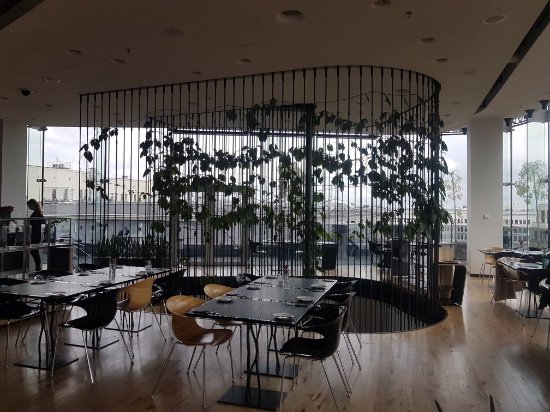 The innovative dishes are created by Dariusz Baranski, who is considered one of the best Polish chefs. A graduate of the Parisian school Le Cordon Bleu, he also worked and trained in gastronomic meccas such as Le Gavroche, Greenhouse, or Sketch in London. As the culinary guides rightly point out, his cuisine is distinguished by lightness, gentle heat treatment of products, and an extraordinary talent for combining different tastes.Bracka 9, 00-501 Warszawa, Poland
Salto
The Salto restaurant is located on the ground floor of the Rialto Hotel at the crossroads of Emilia Plater and Vilca streets. This unique place is decorated in an Art Deco style. The chef of the restaurant is Argentinian Martin Jimenez Castro, who studied culinary skills in South America and the USA. After winning the first season of Polish Top Chef, he opened his own restaurant in Warsaw.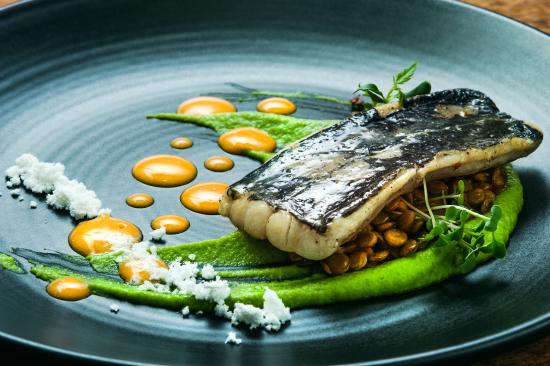 Castro's cuisine is bold, combining South American and Asian (especially Japanese) influences. The menu is based on seafood prepared in accordance with the latest gastronomic trends. There are also meat dishes, for example, Argentinean beef. Desserts also surprise with innovation – for example, a charlotte disassembled into components. The restaurant offers a special six-course tasting menu. In 2015, the jury of the Poland 100 Best Restaurants competition named it the best tasting menu in Poland.Wilcza 73, 00-670 Warszawa, Польша
Butchery and wine
Butchery and wine is an award-winning restaurant on Zhuravya Street, which has been awarded the prestigious Bib Gourmand Michelin Guide Main Cities of Europe label for the third year in a row. The restaurant specializes in perfectly roasted beef steaks from beef breeds of cows (meat is sourced from different countries, including Polish beef) and selected wines. All products, including sauces and seasonings, are of exceptional quality.
Polish meat is supplied directly by producers or friendly slaughterhouses. Pavel Souvala, a kitchen chef at Butchery and Wine (he has worked in Greece and the UK), prefers simple ingredients. He emphasizes that not only the variety is important in good beef:
"We control how the cows are bred and fed, how they go to the slaughterhouse. Everything that happens next to the meat is important to us: the conditions for cutting carcasses, preparation for shipment. We obtain foreign meat from the best producers from Australia, the USA, Ireland, Uruguay, and Great Britain. "
In addition to a variety of steaks, hungry visitors will find grilled duck hearts or slow-baked mangal bacon, and in the spring – morels with wild garlic and poached egg. In the recently published cookbook discussed above, Suvala shares her recipes and reveals the secret of her restaurant's success: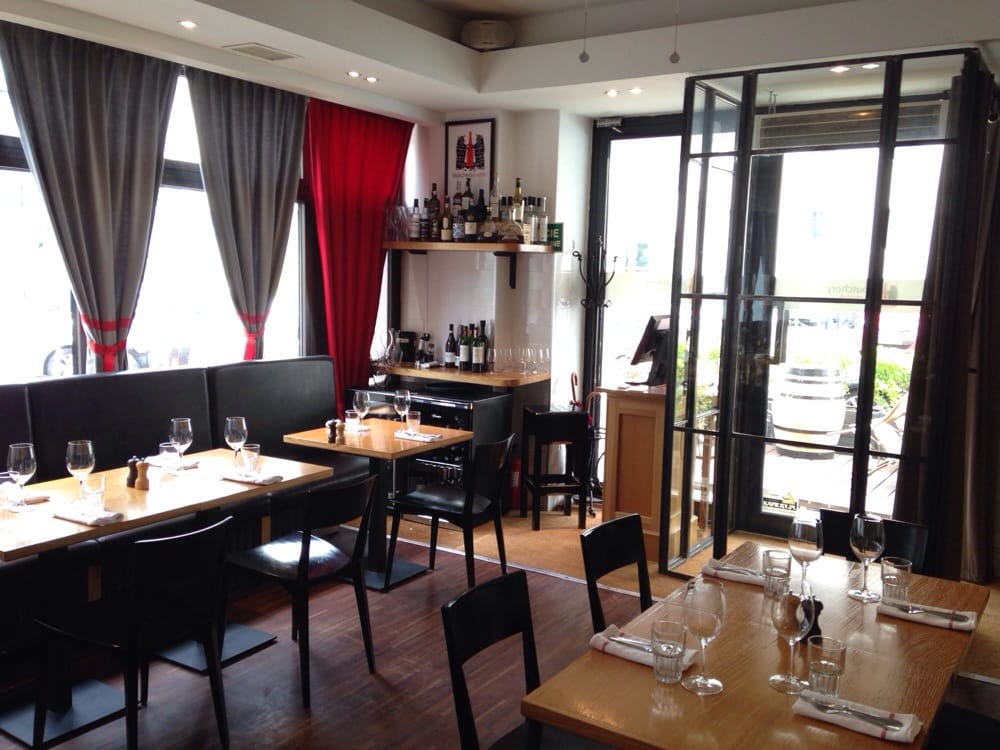 "I always work with one team. It is important not only what you do, but also who you do it with. Our idea hit the mark. "Żurawia 22, 00-515 Warszawa, Poland
L'enfant terrible
A rebellious child – this is what the chef and owner of the restaurant Michal Bryšch say about himself. He claims that in the kitchen he feels like a child in a toy factory: a little tomboy who made his way there in the cover of the night and is mischievous as much as he can and cooking for him is a source of unclouded joy. He is one of the most courageous Polish culinary innovators. He has worked in top European restaurants in London, Zwolle, and Copenhagen.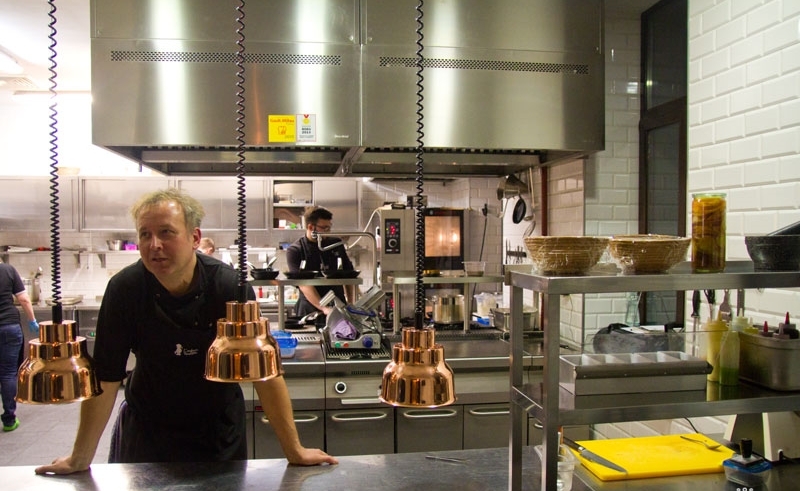 Two years ago, Bryszcz opened his own restaurant in Warsaw's Mokotov district, which immediately aroused a stormy reaction from gourmets – primarily with its baroque menu. The menu is small and changes quite often: it is made up depending on what products the manufacturers deliver. Dishes often consist of several elements, and the unusual composition can surprise any gourmet. Example? Sandomierska 13, 02-567 Warszawa, Poland
Nolita
This small restaurant with a refined interior is located in the center of Warsaw. Guests are invited to taste innovative cuisine. Some culinary critics write that Nolita's chef Jacek Grochowin cooks like the devil (in the positive sense of the word): he perfectly selects technology and tastes. Grokhovin started with home cooking, and after graduating from the gastronomic school left for London, where he worked in the restaurant of the Ritz hotel.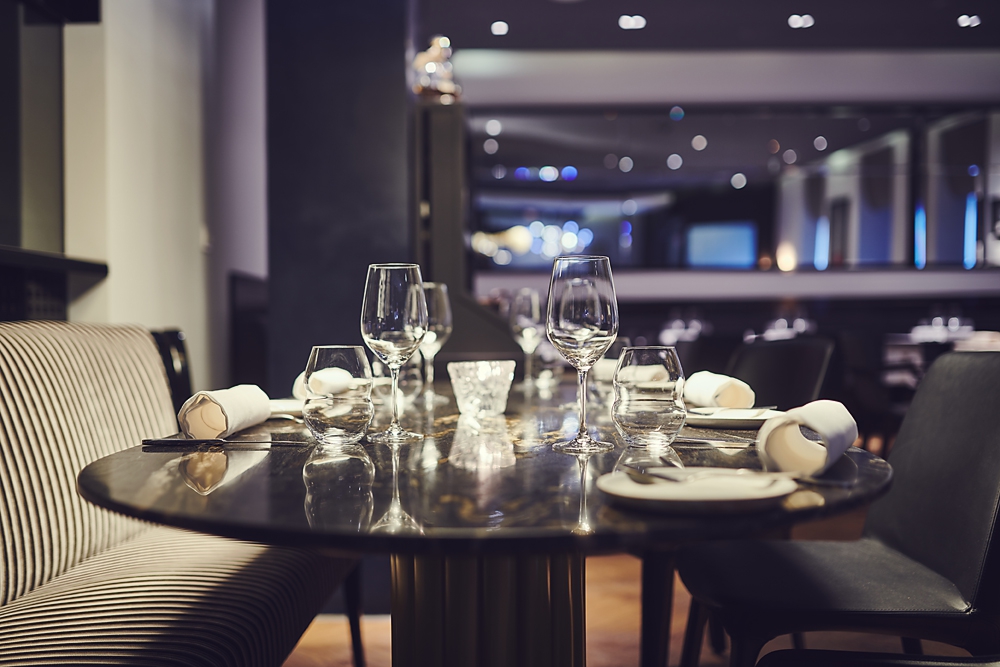 Its sophisticated dishes are very attractive. The cuisine in the restaurant is international, sometimes with a Polish flavor. The chef focuses on quality: from homemade crispy bread to wild Baltic salmon with cucumber, lemon, and spices. Of course, the restaurant was not without French and Mediterranean dishes: for example, they serve foie gras marinated in the port and cooked sous vide, with orange-beetroot sauce, or an unusually tasty turbot fish with zucchini and mussels. Meat lovers can order stewed pig cheeks with Jerusalem artichoke or venison tenderloin with pumpkin and smoked plum.
Wilcza 46, 00-679 Warszawa, Poland
Also Like