Budapest is a real pearl of world gastronomy. Even if you are little aware of its culinary traditions, the Hungarian capital will correct this omission in no time.
National food is served here in most restaurants, including those awarded Michelin stars. But among them, there are those who specialize in Hungarian cuisine. They are the first place to go if you want to enjoy the main traditional dishes of this country.
So where do you go in search of the best libra or goulash? What Michelin-starred restaurant is considered the main in Budapest and what is the average bill for the most delicious dinner of your life?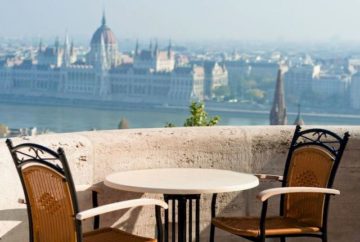 Paprika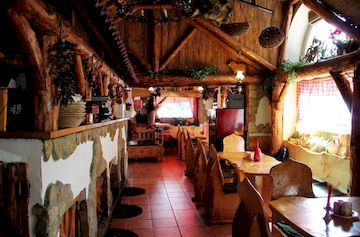 Paprika is an essential ingredient in Hungarian recipes. Therefore, it is not surprising that a restaurant of national cuisine with that name appeared in Budapest. The interior of Paprika is decorated in a simple folk style: wooden tables and wide benches. In summer you can sit comfortably on the veranda.
The restaurant's menu is extensive and varied, but what is especially pleasant is that it is truly Hungarian. For example, you can order fish fillet, and chicken breast in beer batter, and for dessert – an exceptionally delicious Shomloi dumpling. And this is just the "tip of the iceberg" called "Paprika's excellent cuisine."
Adresse: 1071. Budapest Dózsa György út 72.
Rizmajer Sorhaz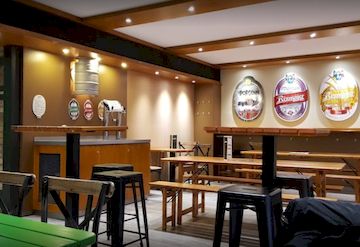 The beer establishments of the Hungarian capital offer mainly German, Czech, Belgian, or British brands. But if you want to try the local beer, there are bars in town that deserve your attention. Rizmajer Sorhaz is one of them.
The bar is named after its founder and owner, József Rizhmaier. It is worth going here, first of all, for those who love unusual sorts of beer: honey-orange and rum-plum, cognac-based beer, corn malt beer. Jozsef himself comes up with new recipes and brings them to life himself.
Address: Szebeni u. 16 Jozsef krt. 14
Százéves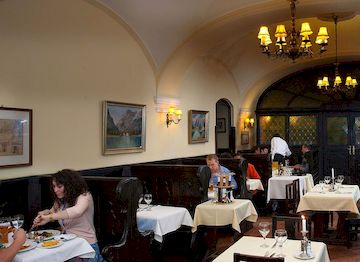 The Centenary Restaurant is considered the oldest in Budapest. It opened in 1831 on the ground floor of the Peterffy Palace. However, in those days the restaurant was called not so poetically – "Dirty Jozsef".
Százéves soon became a meeting place for revolutionaries who were preparing to overthrow the monarchy. In the 20th century, the building almost disappeared – famous citizens of Budapest saved it from demolition, and after the Second World War, the restaurant got its current name.
But it's not just the past that makes Százéves popular. People come here to try the best Hungarian goulash and libimai, juicy beef tenderloin in Budapest. It is difficult to stop choosing one thing because everything is incredibly tasty! There is also a special dish here – only for the female audience. This is a chicken fillet with blueberries, peaches, and camembert under a spicy cheese "coat".
Address: Piarista u. 2
Kárpátia Restaurant & Brasserie
If you are deciding which restaurant to go to in Budapest, pay attention to Carpathia. It opened back during the Austro-Hungarian Empire in 1877, and the atmosphere of a bygone era is still preserved inside.
The interior of the two halls is respectable and luxurious: solid wooden furniture, gilded walls decorated with hand-painted paintings, old paintings, snow-white starched tablecloths. Add to this the emotional gypsy music performed by a local orchestra and you will certainly feel the unique spirit of the last century in Budapest.
In 1957, the Minister of Culture of Hungary declared the interior decoration of the Carpathia a national treasure.
The restaurant prepares goulash, classic lamb stew, libimai with green asparagus, and other delicious traditional Hungarian food. The wine list is presented exclusively by local brands (including amazing dessert Tokay wines). For alcohol lovers, palinka is a type of fruit brandy.
Address: Ferenciek Tere, 7
Halászbástya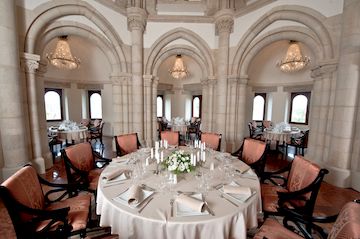 All of Budapest's most luxurious scenic restaurants can be found along the Danube promenade. But even among them stands out Halászbástya – "Fisherman's Bastion", which is located in the northern tower of the architectural structure of the same name and consists of several levels.
This is perhaps the best restaurant in Budapest with a panoramic view of the Danube, the Houses of Parliament, and the basilica domes. Its terraces offer an ideal view of the embankment and the central part of the city. The view is especially impressive in the evening when Budapest is illuminated by many lights.
Here you should definitely try halasle, a thick Hungarian freshwater fish soup provided in a kettle. In summer, guests of Rybatsky Bastion can enjoy a glass of excellent wine, and in winter, they can warm themselves up with a sip of mulled wine or hot chocolate. In the evenings, the orchestra performs world and national hits in the hall.
Address: Budai Var, Halászbástya Északi Híradástorony
Gundel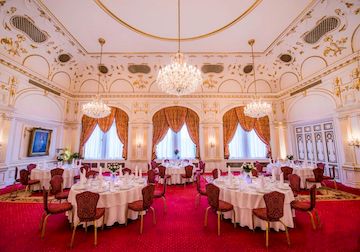 Gundel is a truly incredible restaurant in the center of Budapest, next to the Széchenyi Baths and Heroes' Square. It was founded in 1910 by Karoi Gundel and is said to be the first to combine traditional Hungarian recipes with haute cuisine. The restaurateur devoted his life to collecting the secrets of cooking special national dishes, and some of them are presented on the menu under his name.
Today Gundel is considered one of the most luxurious and pretentious establishments in Budapest. Its interior resembles a museum, including an abundance of antique furniture and paintings. Food in the restaurant is served on silverware, with live music playing in the evenings.
Gundel loves to pamper the powers of this world with their attention – famous figures of politics, sports, art, and science. At different times, Queen Elizabeth II and Pope John Paul II, George W. Bush, Paul Newman, Michael Schumacher, Sir Alex Ferguson became guests of the restaurant.
The menu is presented in 4 variants: tasting, lunch, Sunday, and grand menu. But whichever one you choose, rest assured that you will find an absolute gastronomic pleasure, comparable to the best Michelin experience. Foie gras with Tokaj wine jelly, Hungarian goulash according to Karoi Gundel's recipe, ravioli with truffles with white sauce, caramelized fresh strawberries with homemade ice cream – the transfer will take more than one minute. And is it worth listing – it's better to go and try at least once!
Address: Gundel K. ut. 4
Urban Betyár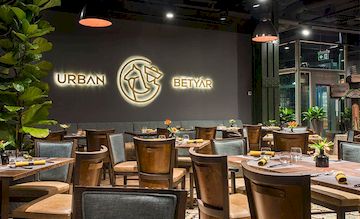 Many will call Urban Betyár (City Robber) the best restaurant in Budapest for exploring the national Hungarian cuisine – and they will be right in their own way. It has a more understated ambiance than you'd find in trendy Michelin-starred or pretentious old places in the city. They do not pursue luxury here but maintain high culinary standards. Thus, the restaurant revived the tradition of cooking food on an open fire.
Urban Betyár has yet to win a Michelin star, but it is likely that this achievement is not far off. At the very least, the art of local chefs is getting quite enthusiastic praise. Smoked, fried, and grilled foods make up most of the menu: trout, ribs with crispy potatoes, foie gras, beefsteak, and others. In the cold season, guests will be especially pleased with the thick goulash, and in the summer heat – with fruit soup. The excellent Hungarian wines from almost all regions of the country also deserve mention.
On the ground floor of the "Robber", there is an interesting museum exposition of items of national folklife (clothes, furniture, dishes, tools). There is also a gift shop at the restaurant.
Address: Oktober 6 utca, 16-18
Alabárdos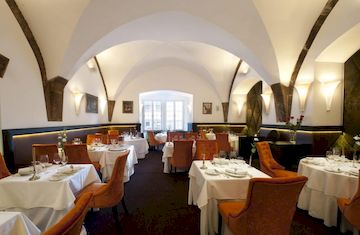 The colorful and fashionable Alabardos is located in the Buda Castle, next to the Church of St. Matthias, and is considered one of the best restaurants in Budapest in the area. "The Halberdier" – and this is how the name is translated – was opened in 1964 in an ancient, centuries-old building and literally "breathes" history. Even its interior is made in a historical style: the walls of the hall are decorated with armor, shields, guns, and halberds
The gastronomic features of the restaurant include a modern interpretation of national Hungarian recipes in a completely Michelin-starred style. The chef boldly experiments with ingredients, so the local cuisine is quite unusual, but it makes it even more delicious. It is famous for such delicacies as oxtail goulash with duck liver or fried lamb with bell pepper, spinach, and thyme salad.
The original taste experiments in Alabardos did not go unnoticed – the famous Michelin Red Guide, although he has not yet awarded the restaurant a star, has already recommended it for visiting.
Address: Orszaghaz u. 2
Borkonyha Winekitchen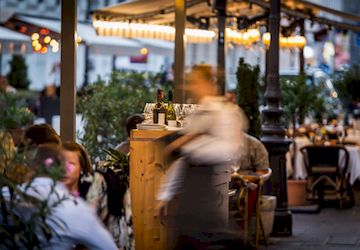 This is one of the four famous Michelin-starred restaurants in Budapest. Its very name – "Wine Cuisine" – prepares guests for an abundance of amazing wines, primarily Hungarian. There are about 200 varieties collected here, and the cellar hides about a thousand bottles of luxury alcohol.
The menu is updated frequently but always includes exquisitely prepared meat and fish. As befits a Michelin-starred restaurant, the dishes are masterly prepared and presented. However, despite the high status, the atmosphere here is very democratic, noisy, and relaxed. Therefore, the place is more often recommended for a friendly meeting than for a romantic dinner.
Address: SAS UTCA, 3
ONYX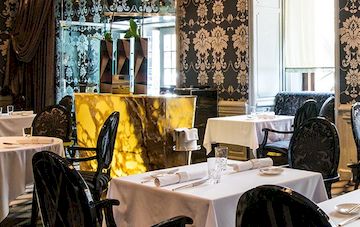 The two Michelin-starred Onyx Restaurant is a must when you want to pamper yourself with something special. The modern interpretation of classic Hungarian recipes leaves no one indifferent, and the design of the dishes evokes a special admiration for the skill of the chef.
The menu of this Michelin-starred restaurant presents not separate items, but 2 types of sets: local and international. They include 6-8 items from appetizers to desserts, such as tender trout with mussels and sun-dried tomatoes or the original oxtail consommé. The abundance of "compliments" from the chef becomes a pleasant surprise – the amount of food on the table automatically increases by several full-fledged positions. The wines for them are selected separately by the sommelier – and he does it perfectly.
The interior also contributes to the creation of a unique atmosphere. Its design skillfully combines neo-baroque features (stucco on the ceiling, characteristic vaults) and elements of modern decor made of onyx (fireplace portal and restaurant counter). In short, Onyx disposes of an unforgettable pastime.
Address: Vorosmarty Ter. 7-8
Other Michelin-starred restaurants in Budapest, Costes Restaurant, and its "little brother" Costes Downtown focus on international cuisine, mostly Italian and French, but the wines are mostly local.
Also Like