Modern Israeli cuisine should not be confused with old Jewish classics. Traditional kreplach dumplings or chicken broth with kneidlach are not prepared in every Tel Aviv restaurant. They were replaced by Arabic snacks and Mediterranean dishes. Israel's cuisine is a bright mix of Eastern, European and Jewish dishes. We will tell you what food a tourist can try in Tel Aviv, Haifa, Jerusalem, and Israeli resorts. The names of the dishes with descriptions and photos will help you not to get lost on vacation.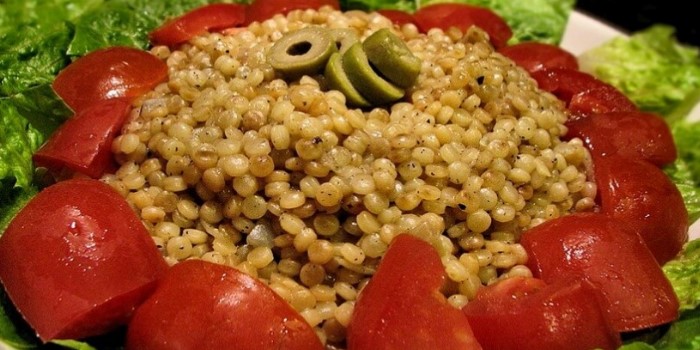 Sabich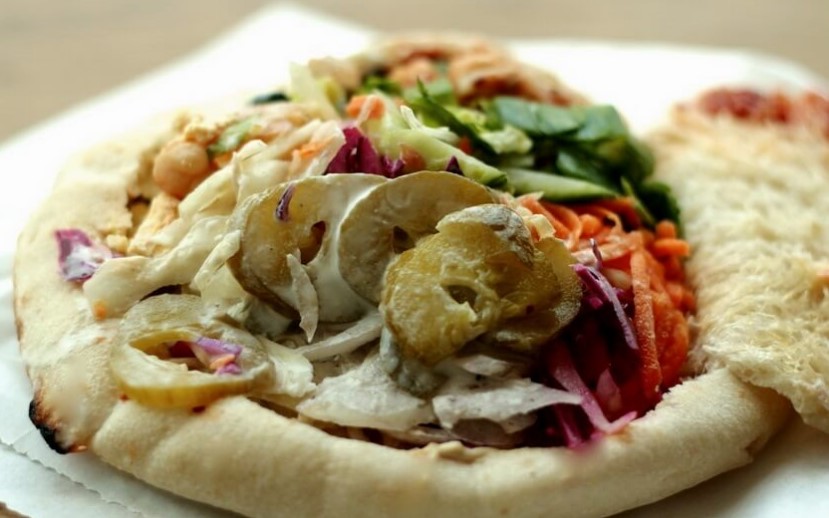 Israeli street food sabich (or sabih) is similar to Arab shawarma with eggplant instead of meat. Be sure to try it at local eateries or markets. A thin cake with a diameter of 12-15 cm is opened slightly and generously stuffed with an appetizing filling. For her, the chef roasts pieces of eggplant and chops boiled eggs. He also adds hummus, fresh vegetables, juicy parsley, and sometimes potatoes or pickles. The spicy mango sauce makes the appetizer spicy, and the sour tahina successfully extinguishes this "fire". This Israeli street food will captivate even those who are used to shawarma meat.
Shakshouka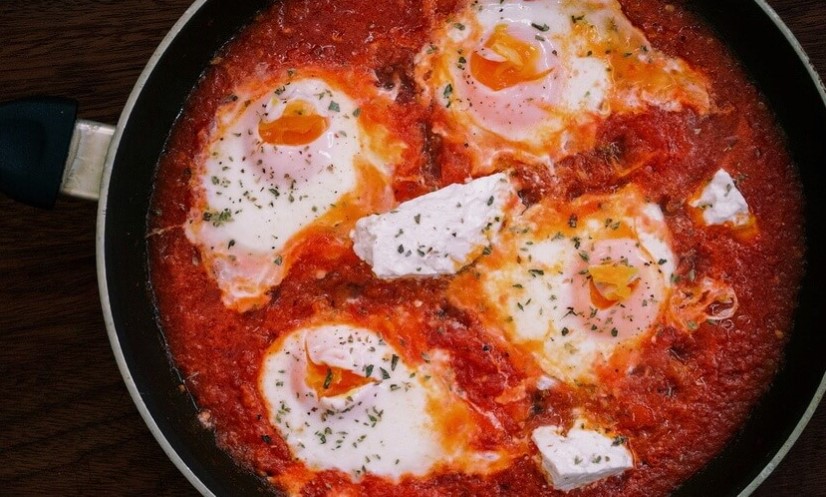 It is customary to cook tomato scrambled eggs for breakfast in restaurants of national cuisine or at hotels in Israel. They say that every family has its own recipe for this dish. The classic shakshouka is made with 3-4 eggs, meaty tomatoes, juicy peppers, crispy onions, herbs, and cheese. The cook cooks fried eggs with vegetables, and for piquancy adds a generous portion of paprika, cumin, turmeric, chili, garlic, and other spices to it. It turns out a hearty breakfast in tomato sauce, which still sizzles and sizzles in the pan when served.
Falafel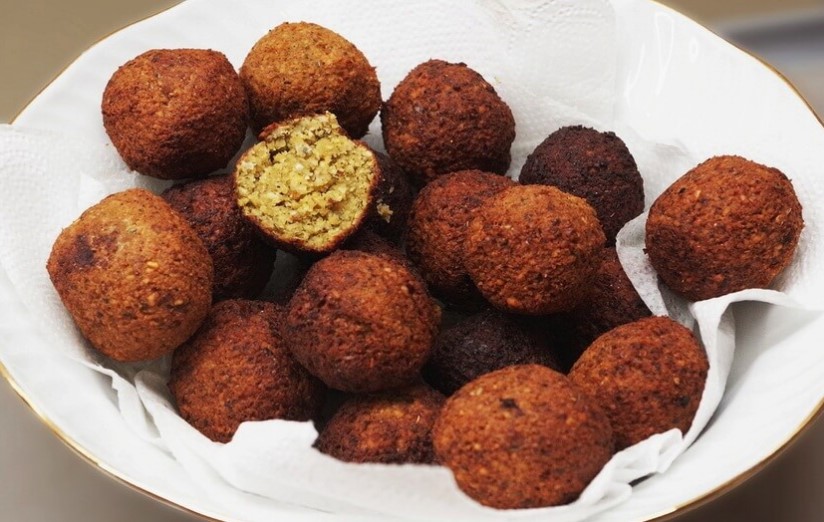 Delicious crunchy falafel balls are reminiscent of meatballs. However, they are made from chickpeas or peas. The appetizer acquires a spicy and slightly pungent taste because oriental spices are always added to the "minced meat". The beans are crushed with a meat grinder or kneaded by hand, formed into balls from this mass, and deep-fried. Hence the characteristic texture. Falafel has become a symbol of Israeli cuisine.
Hummus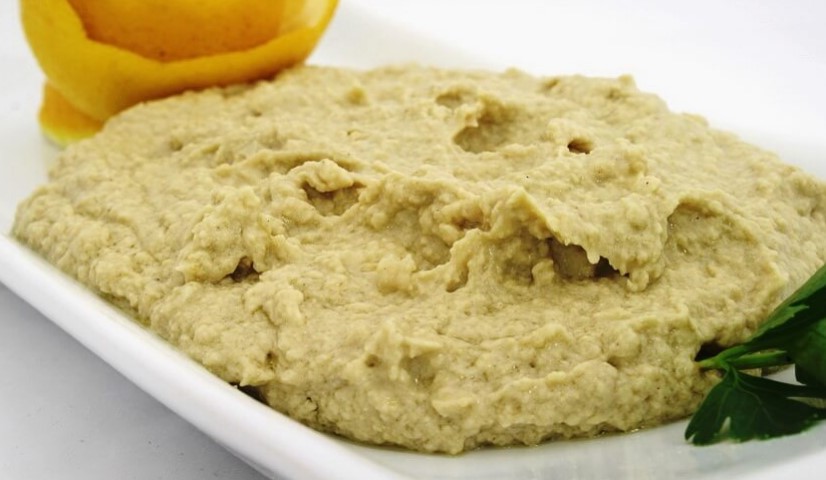 Here's what you need to eat in Israel. In Arab countries, hummus is usually served as a cold appetizer or a sauce for vegetables. In Israeli cuisine, it is considered an independent dish. Only in this country can you taste it hot. Hummus is made from boiled chickpeas. The beans are mashed and seasoned with tahini paste and lemon juice. In Israel, the snack is always especially flavorful. Locals love to diversify hummus with smoked paprika, fried pepper flakes, juicy tomatoes, and fresh herbs. Try the warm crispy pita snack – fantastic! Jerusalem hummus is considered the best in Israel.
Baba Ghanoush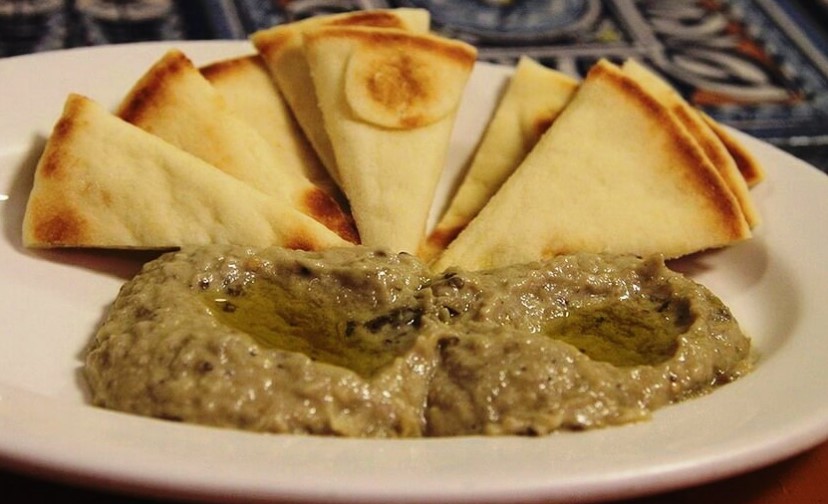 Outwardly, the appetizer resembles hummus, but it does not taste like it at all. Baba Ghanoush is an Israeli national dish made from baked eggplant. Vegetables smell like smoke because they are grilled or over an open fire. They are mashed, seasoned with golden olive oil and viscous sesame paste, sprinkled with juicy lemon. The appetizer is served with a ruddy crunchy pita, sprinkled with hot cayenne pepper and garnished with herbs, nuts, or pomegranate seeds. This is a frequent guest of buffets in restaurants at hotels in Israel.
Malawach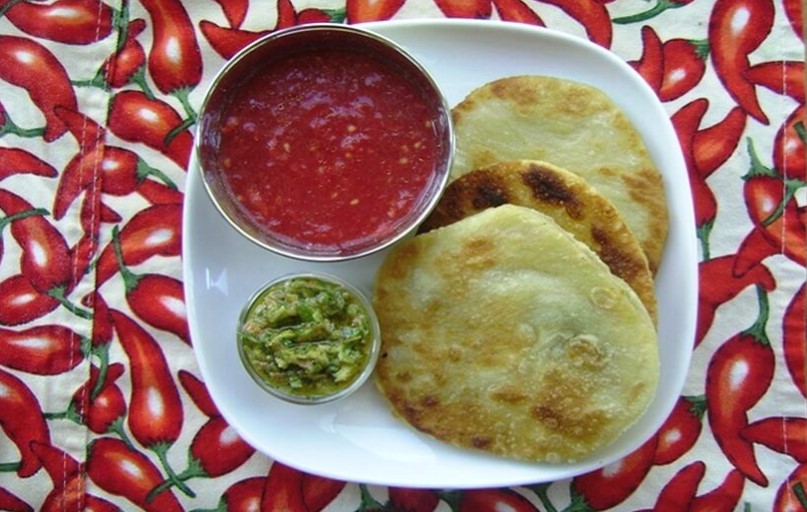 The characteristics of Israeli cuisine have been shaped by the influence of neighbors. Malawach was brought in by Yemenite Jews. The snack caught on and became a popular street food in modern Israel. Outwardly, the dish resembles brown pancakes made of puff pastry. They have a special aroma because the tortillas are baked or fried only in butter. Malawach should be tasted with fresh tomato puree, chili-based skhug hot sauce, boiled eggs. For breakfast in Israel, they eat the same pancakes with honey, tahini paste, or sugar syrup.
Cholent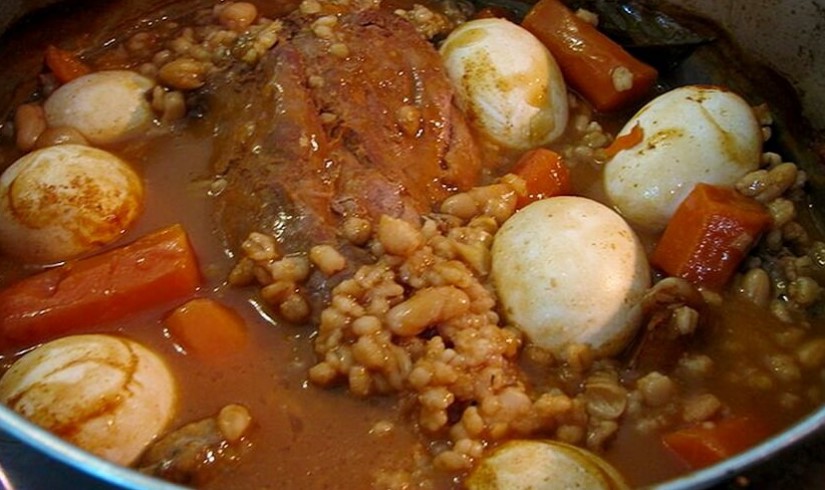 The traditional Jewish bean dish has taken root in modern Israeli cuisine. The classic version is prepared from meat, beans, any cereals, potatoes, as well as boiled eggs in shells. Cholent is brewed the day before serving. The eggs are saturated with juice and turn brown. They are cleaned, cut, and mixed into the dish. Honey and hot peppers add a non-standard spicy-sweet taste to the meal. Order a cholent plate at a national Israeli restaurant, snack on crispy cucumber and pita with hummus – tourists are usually delighted.
Kibbeh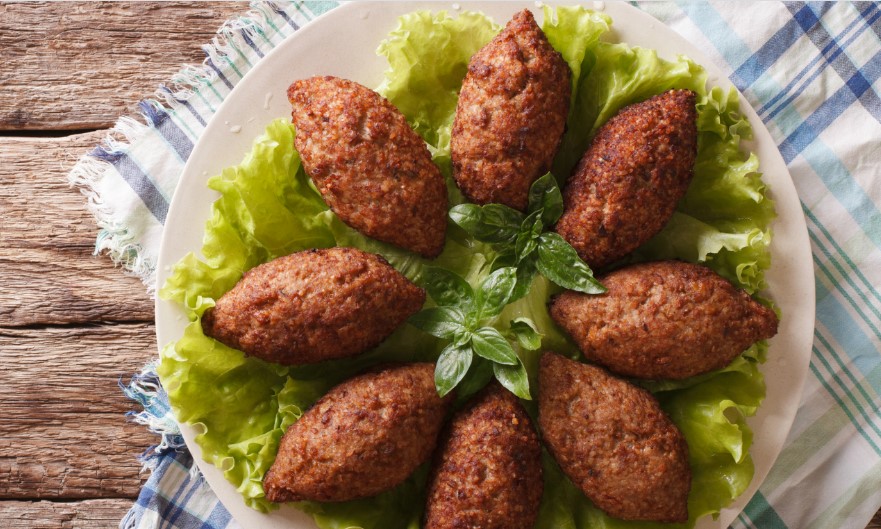 Chubby bulgur cutlets with meat came to Israel from Lebanese cuisine. They are now considered a national dish. Combining cereals with meat or other filling creates a contrast of flavors and textures. Be sure to try kibbeh in Israel. The shell of bulgur with allspice, cloves, nutmeg, and other aromatic spices turns out to be slightly crispy, crumbly. It hides a juicy filling of meat with onions, nuts, pumpkin, or fried vegetables. In Israel, try kibbeh with fresh vegetable salad, yogurt sauce, and juicy greens.
Ptitim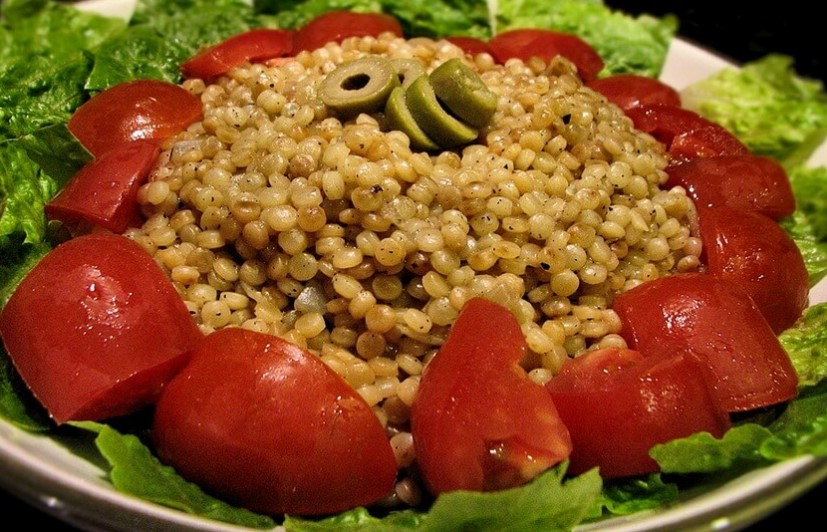 This dish is known as Israeli or Jerusalem couscous. The cereals have larger grains, similar to Turkish bulgur. A whole group of dishes of the same name is prepared from it. They can be cold or hot. For a snack in Israel, try the ptitim salad with herbs in a yogurt dressing. And also from fried cereals with vegetables, spices, and pine nuts. Hot ptitim is cooked with meat or chickpeas, large chunks of onions, carrots, tomatoes are added, generously flavored with spices. Be sure to try these hearty treats – they are outwardly simple, but their rich taste invariably surprises tourists.
Kanafeh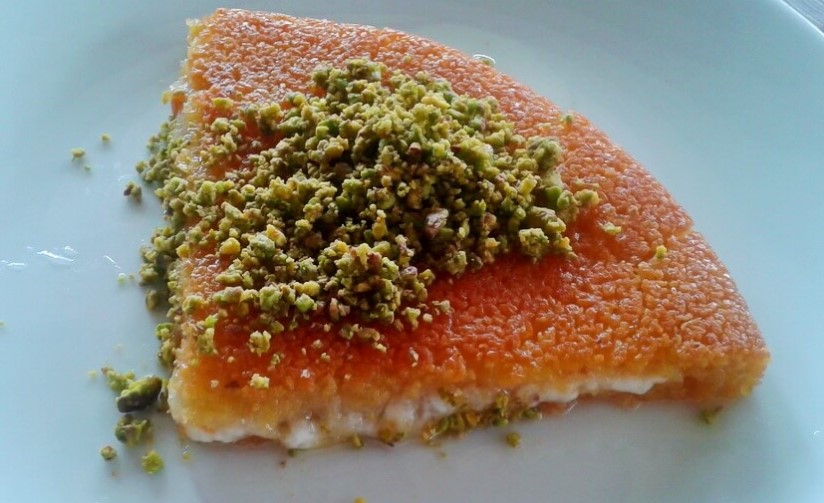 For dessert in Israel, you should try the sweet creamy kanafeh pie. The finest vermicelli, deep-fried until golden brown, viscous hot cheese, sugar syrup, little pistachios – an incredible combination. The creamy mass smooths out the sweetness of the dessert, and the nuts add spice. Kanafeh is an Israeli sweetness in the form of rolls or pie cut into pieces. Dessert often appears on buffets in hotels.
Also Like