Qatar's national cuisine is a mix of Arabic and Indian dishes. There are almost no own products in the country – they are bought from neighbors. Traditional restaurants in Doha offer guests Iranian pilaf, Indian biryani, Lebanese dolma, and everything that can be tasted in other countries. These dishes have become so firmly established in Qatari life that they are already considered local. We will tell you what food is worth trying in Qatar for a tourist.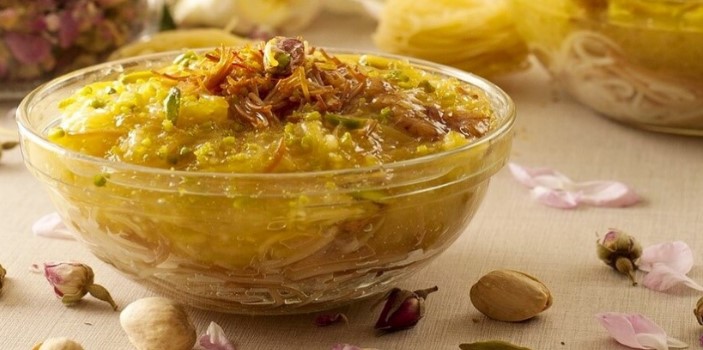 Qatari Machboos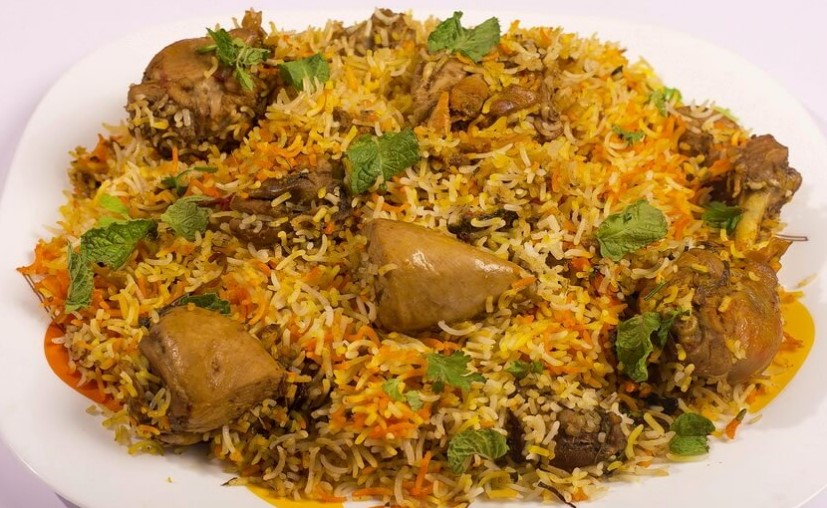 Long golden rice, large pieces of meat, slices of ripe tomatoes, juicy onions, sweet carrots, a whole bunch of spices – you can't confuse it with anything. Qataris make machboos from chicken, camel, lamb, goat, or fish. Try any option, you won't go wrong. Ghee and spices add a captivating oriental flavor to the dish. Allspice, thyme, coriander, cloves, cardamom, nutmeg are a fantastic mix. Machboos can be ordered in almost every traditional restaurant or hotel.
Warak Enab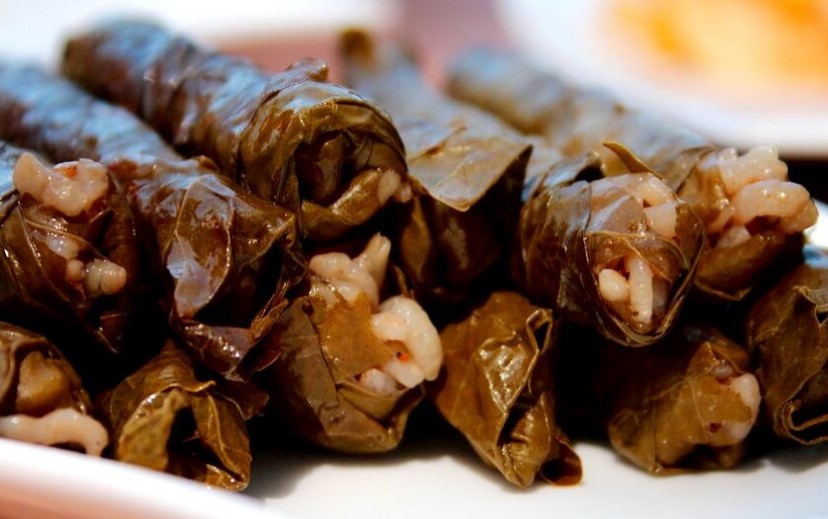 Be sure to try the plump green rolls filled with hearty meat, rice, and spices in Qatar. The filling consists of minced lamb, roasted grits, allspice, nutmeg, and cinnamon. The mixture is hidden in bright green grape leaves and boiled in a saucepan on a pillow of raw potatoes. Put lemon slices and a small press on top. The result is a sweet and spicy snack with a slight sourness. Doha restaurants serve the dish with fresh vegetables and a light yogurt-based sauce.
Harees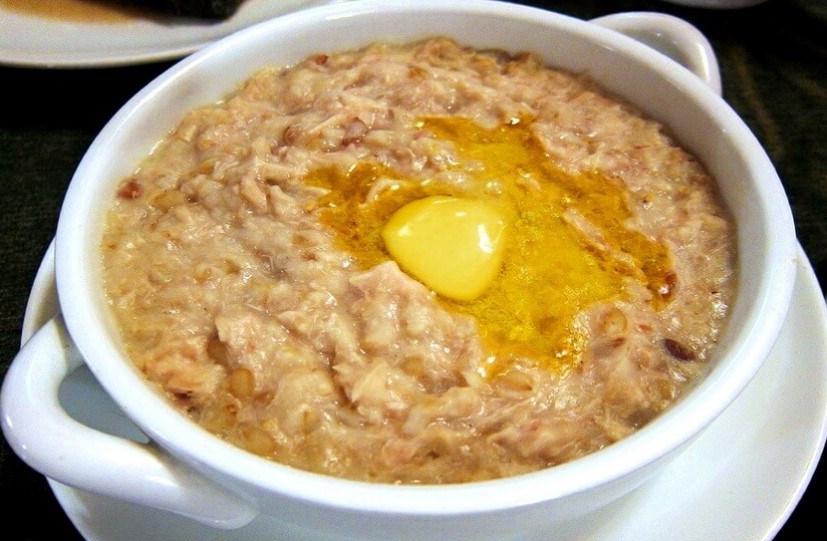 For breakfast in Qatar, you can try wheat porridge with chicken: tender, aromatic, creamy. Whole cereals are cooked with meat over low heat for 2 hours. They are boiled down to a paste consistency. Before serving, golden ghee is poured into the dish – it makes it even softer, it the porridge seems to melt in your mouth. Such food seems rustic, but it often appears on the tables of Qatari sheiks. Try it yourself.
Thareed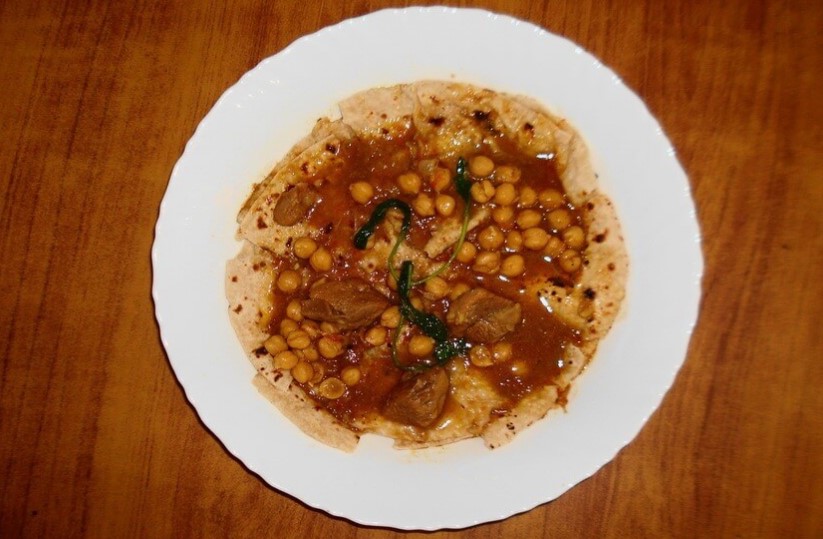 The Prophet Muhammad once said that his wife is superior to other women just as thareed is superior to other dishes. Therefore, for Muslims, this simple dish is considered sacred. It is made from meat and bread. The rest of the subtleties depend on the chef. Qataris love the thareed of large chunks of lamb with chickpeas, potatoes, and vegetables. The cook makes soup out of them, puts a couple of ruddy cakes on the dish, and spreads all the thick on them. The broth is brought into a separate bowl so that the guest can dip the slices of bread into it. It is customary to eat this Arabic dish in Qatar with your hands.
Madhruba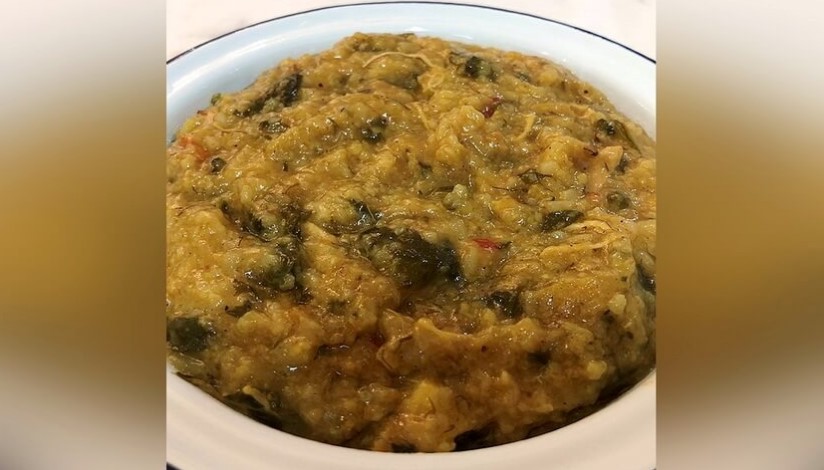 Qatar took the recipes of national dishes from its neighbors, but the recipe for "whipped porridge" was invented here. Rice, milk, ghee, and cardamom are boiled to a paste consistency. Chicken with beans, vegetables, herbs, and oriental spices is stewed in a separate saucepan. They are combined and ground to a state of pate – the Qatari "whipped porridge" is ready. This dish is rarely prepared in hotel restaurants, but it is easy to try in traditional eateries.
Saloona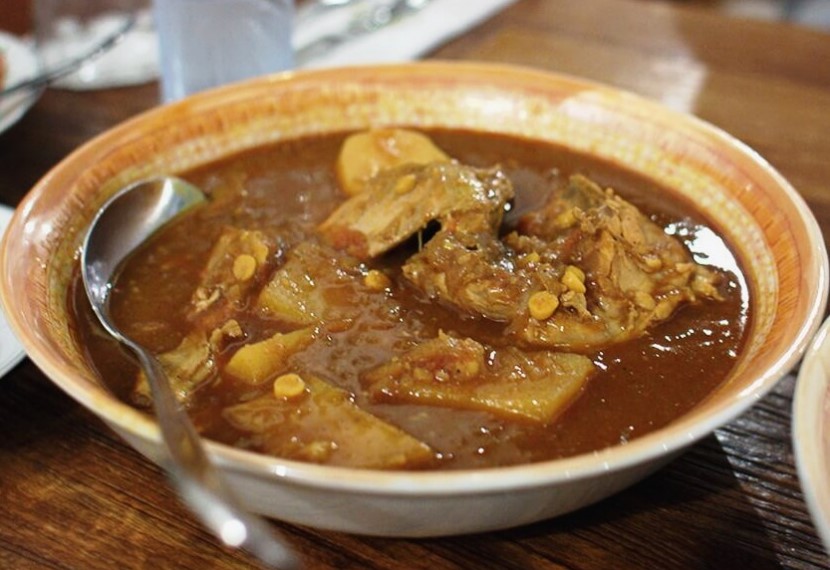 Spicy meat or vegetable broth. It is the most popular soup in Qatar and is prepared in markets, local eateries, traditional restaurants, and hotels. It is made from potatoes, eggplant, carrots, and onions. If the cook uses meat, he will choose chicken or lamb. Saloona is a spicy, hearty, thick dish worth trying with unleavened rice or a fluffy oriental flatbread. It warms well, therefore it is not acceptable to eat at +40, but in winter it is the very thing.
Balaleet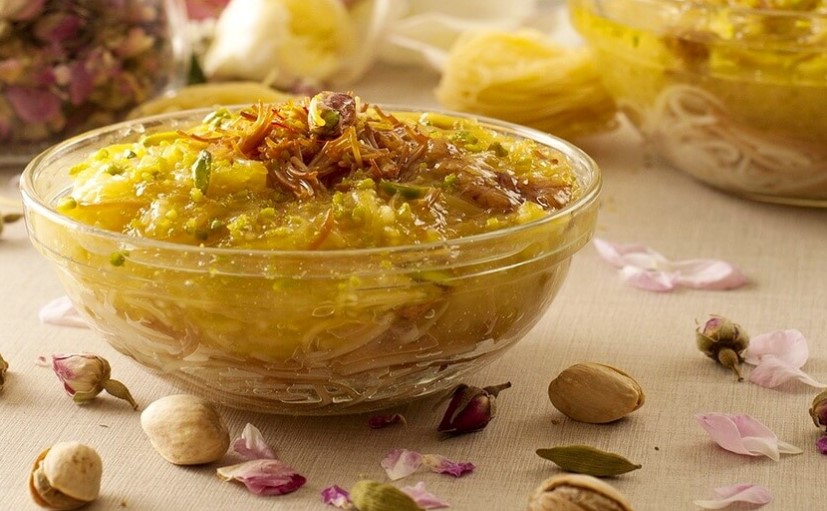 This traditional Arabic dish can be enjoyed in Qatar for breakfast or eaten as a dessert. At the base is thin golden vermicelli fried until golden brown with sugar syrup, cardamom, and saffron. The second component is an omelet with spices. They are combined and complemented with crispy fried vegetables or sprinkled with nuts. The dish turns out to be sweet, salty, and spicy. Not all Europeans will appreciate this delicacy, but we still recommend trying it.
Samboosa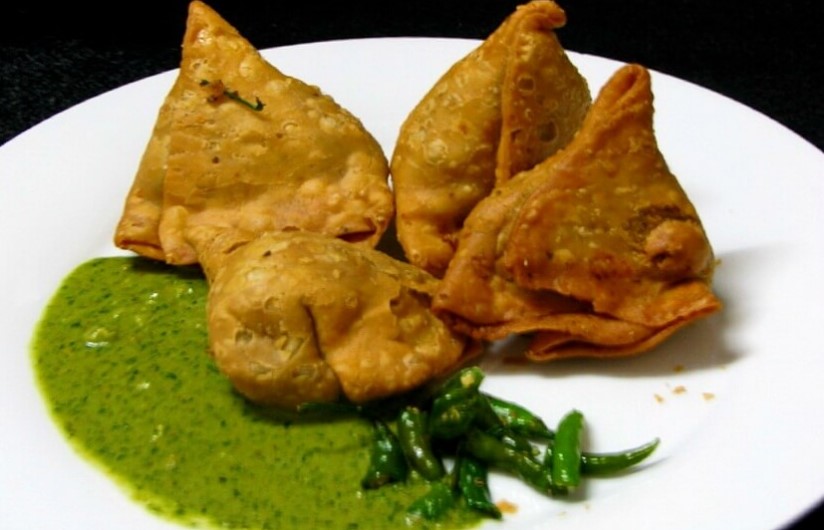 For street food in Qatar, you must try samboosa. Samboosa – triangular patties made from crispy, yeast-free dough. They are usually prepared with cheese. The hot creamy filling turns out to be vicious and tender. The golden samboosa patties can be fried with meat, vegetables, or something sweet. If you want to try something similar but less greasy, go for haboos. This is the most popular street food in Doha. Vendors fry a large pancake without eggs and butter in a special frying pan. Put the filling on top: Nutella, cream cheese, marshmallows, a mixture of vegetables, an omelet – an excellent choice. Then it is folded into an envelope. It turns out to be a crispy snack with a juicy filling – it's worth a try!
Luqaimat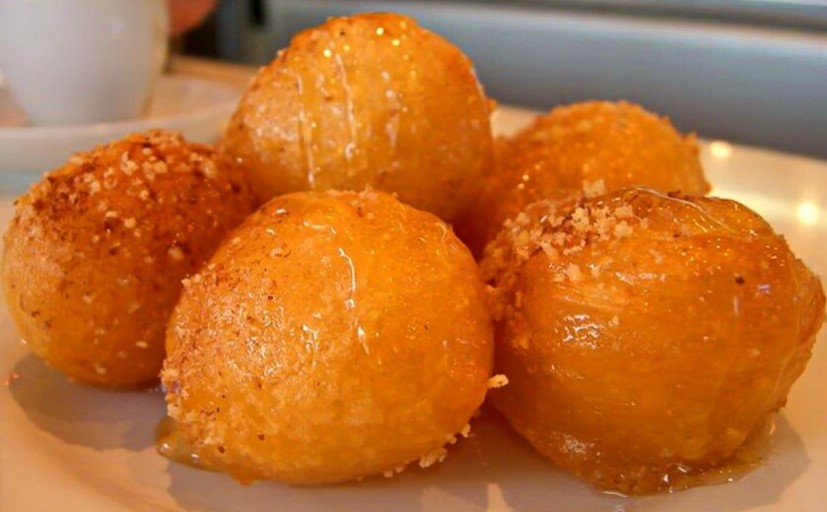 Sticky, plump donuts soaked in sweet syrup are the most popular dessert in Qatar. The dough is rolled into balls and deep-fried. While the donuts are hot, they are poured over with a sugar syrup based on rose water with saffron. The sweetness is soft, moist, cloying, and aromatic. In Doha, luqaimat is sold in street food stalls, but try to find a cup of tea or coffee with these donuts – it tastes even better.
Gahwa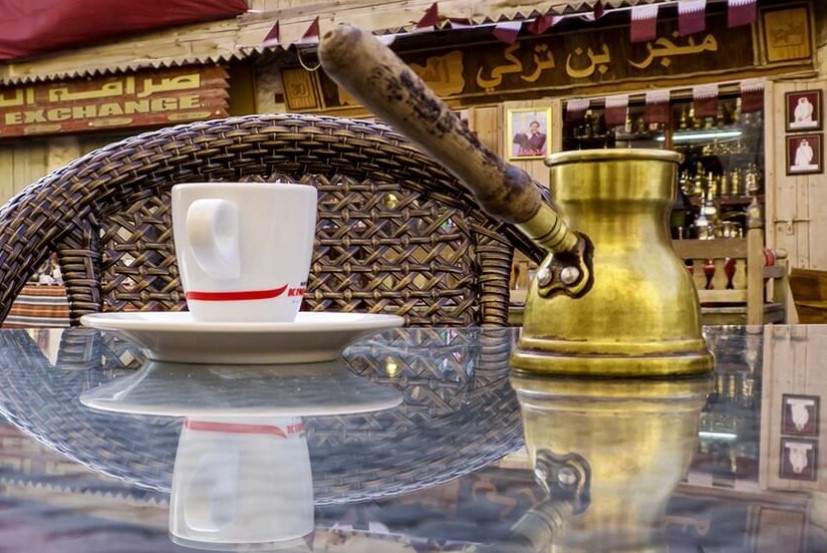 This is what coffee is called in the East. In Qatar, he is special. Go to the Souq Waqif market in Doha. Here you can buy the best Qatari coffee, spices, sweets, and other gastronomic souvenirs. Some shops resemble small cafes – in them, you can drink coffee with halva, Turkish delight or dates, and if you wish, you can buy treats with you. Qatari coffee is soft and spicy. It is brewed with green, unroasted beans and cardamom. It turns out to be light, aromatic, with a slight bitterness. Be sure to try it in Qatar.
Also Like