Basic Pizza Dough
by Editorial Staff
The yeast dough prepared according to this recipe is ideal for baking pizza, focaccia and pita bread. It can be used as a base for making pies, rolls or other baked goods.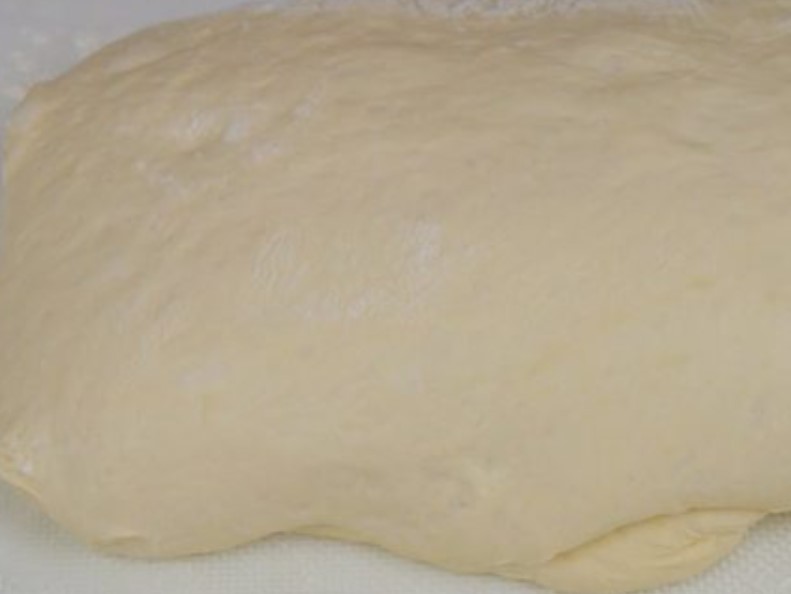 Cook: 1 hour 30 mins
Servings: 8-9
Ingredients
Wheat flour – 640 Grams
Salt – 10 Grams
Pressed yeast – 15 grams
Water (28-30 ° С) – 400 Grams
Sugar / honey – 15 Grams
Vegetable oil – 50 grams
Directions
Add sugar to warm water, crush the compressed yeast and stir until it is completely dissolved. Add sifted flour, set aside 1/6.
Knead a dough that is elastic and slightly sticky to your hands. Add salt and vegetable oil, knead the dough for 10 minutes. Cover the bowl with plastic wrap and leave at room temperature for 1 hour.

On a well-floured surface, stretch the dough into a rectangle, fold it in three, then triple it again.
Cover the dough with a bowl and leave in a warm place for 15-20 minutes.
Then repeat the folding procedure. The finished dough can be stored in the refrigerator.
Bon Appetit!
Also Like
Comments for "Basic Pizza Dough"