"Bibimbap" with Beef
by Editorial Staff
"Bibimbap" is a classic Korean dish, delicious and healthy! If translated, "Bibimbap" means a mixture of rice and other products, so there is rice, meat and vegetables – and all on one plate.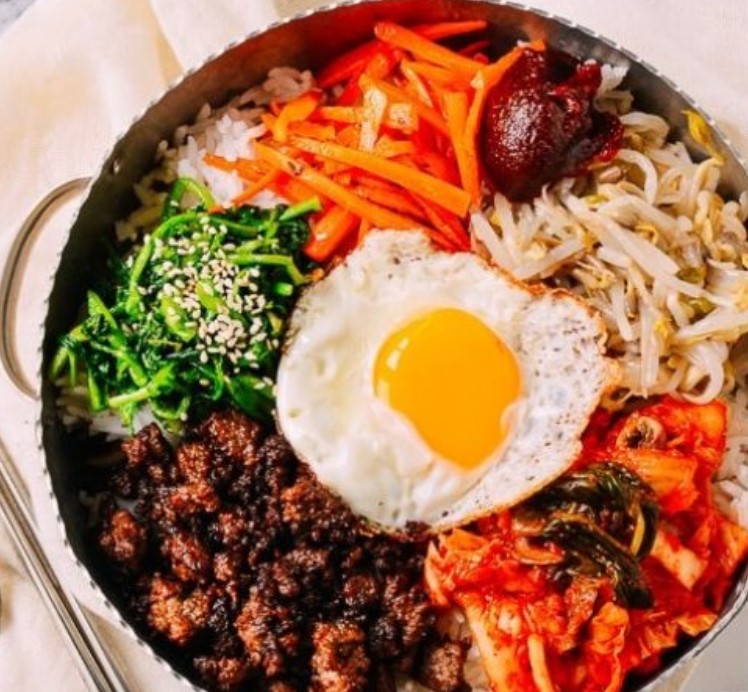 Cook: 45 mins
Servings: 4
Ingredients
Soy Sprouts – 1 Cup
Watercress – 1 Bunch
Carrots – 1 Piece
Garlic – 2-3 Cloves
Vegetable oil – 2 Tbsp. spoons
Ground beef – 450 Grams
Egg – 4 Pieces
Soy sauce – 1 Tbsp. the spoon
Kimchi Cabbage – 100 Grams
Chili sauce – 1 Teaspoon
Sesame seeds – 1 Teaspoon
Rice – 3 Glasses
Directions
Fry soy sprouts in a pan for 1-2 minutes.

Fry the watercress in vegetable oil for 2 minutes.
Peel the carrots, cut into strips and fry until soft.
Send the minced meat to the pan, add the soy sauce and fry until tender. Approximately 20-25 minutes.
Fry eggs with liquid yolk, like fried eggs.

Boil rice, arrange on plates. Add the chili sauce and top with all the ingredients along the edge of the plate. Place a fried egg in the center.
Bon appetit!
Also Like
Comments for ""Bibimbap" with Beef"