Bolognese Sauce
by Editorial Staff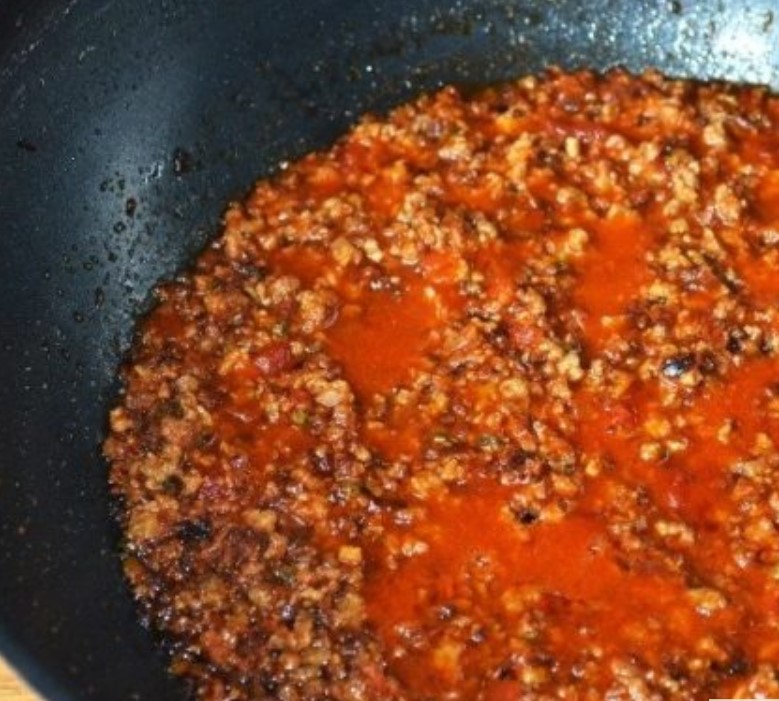 We offer you to try a delicious recipe for making bolognese sauce. It is a versatile tomato and meat sauce suitable for pasta, lasagna, cannelloni and other dishes.
Cook: 1 hour 30 mins
Servings: 3
Ingredients
Minced meat – 1 Kilogram (beef + pork)
Onion – 2 Pieces
Celery pod – 1 Piece (small stalk)
Carrots – 2 Pieces
Garlic – 2-3 Cloves
Tomatoes in their own juice – 1 Glass
Tomato Paste – 1 Glass
Dry red wine – 1 Glass
Olive Oil – To taste
Butter – 1 Teaspoon
Salt, sugar and pepper – To taste
Bay leaf – 1 piece
Directions
First of all, let's take care of vegetables: peel and wash onions, chop finely. We clean and wash the carrots, chop them on a fine grater. Wash the celery and chop finely, chop the garlic with a knife or using a press.
We make minced meat for the sauce ourselves or buy it ready-made. In a bowl, mix two types of minced meat, add chopped vegetables, salt and pepper a little.

Pour olive oil into a frying pan and put a spoonful of butter, send minced meat on a hot surface, stir it with a spatula. Add bay leaves, salt and pepper. We increase the heat and pour in the wine.
Stir and reduce the heat a little, after a few minutes add the tomatoes in their own juice, then the tomato paste. Mix everything thoroughly and add a little sugar. Cook on low heat under a closed lid for 1-1.5 hours, if necessary add a little water. At the very end, add salt and sugar to taste (tomatoes can give excessive sourness).
Bon Appetit!
Also Like
Comments for "Bolognese Sauce"