Chicken Burgers
by Editorial Staff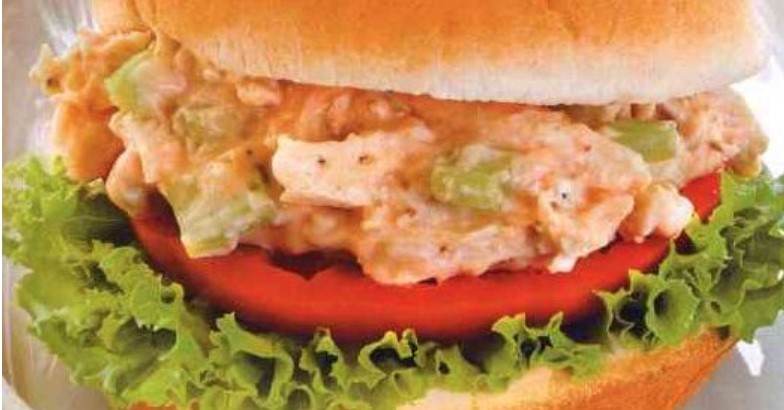 It is not necessary to cook cutlets for burgers. If you have grilled chicken, you can break it into small pieces and make wonderful burgers from this meat.
Servings: 5
Ingredients
Grilled chicken (torn into pieces) – 2 cups
Blue cheese (crumbled) – 3 tbsp
Celery stalk (chopped) – 0.75 cups
Mayonnaise – 0.5 cups
Hot sauce – 1 tbsp
Ground black pepper – 0.25 teaspoon.
Lettuce – 5 leaves
Tomatoes – 5 slices
Burger buns – 5 pcs.
How to make chicken burgers:
Directions:
In a small bowl, combine mayonnaise, cheese, hot sauce, and black pepper.
Put pieces of chicken and celery in a bowl with sauce, mix.
Cut the buns in half. On each base half, put one lettuce, 1 tomato circle, and put 1/2 cup of chicken meat. Cover with halved tops and serve the chicken burgers immediately.
Also Like
Comments for "Chicken Burgers"