Chocolate Coffee Cake with Pear
by Editorial Staff
Chocolate and coffee pie with fresh pears.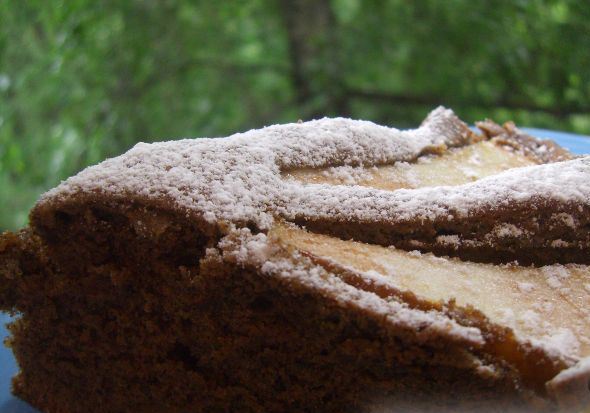 Ingredients
200 g soft butter
100 g sugar
2 tablespoons cocoa
2 tablespoons of ground coffee (no instant)
250 g (or so) flour
2 tablespoons of starch
3 eggs
100 g sour cream
2 large hard pears
baking powder
Directions
Actually, take everything, and mix it.
Pour into a mold, cut into pear slices on top (I poured lemon on them, I like to have sourness).
The oven is at a temperature of 180-200 degrees, the readiness to check with a wooden stick.
Soak in rum and it will be gorgeous!
Also Like
Comments for "Chocolate Coffee Cake with Pear"