Home Paneer
by Editorial Staff
Paneer is a fresh cow's milk cheese with a curd texture. It has a sour taste, does not melt and does not age. Composition of only two ingredients. Cooking!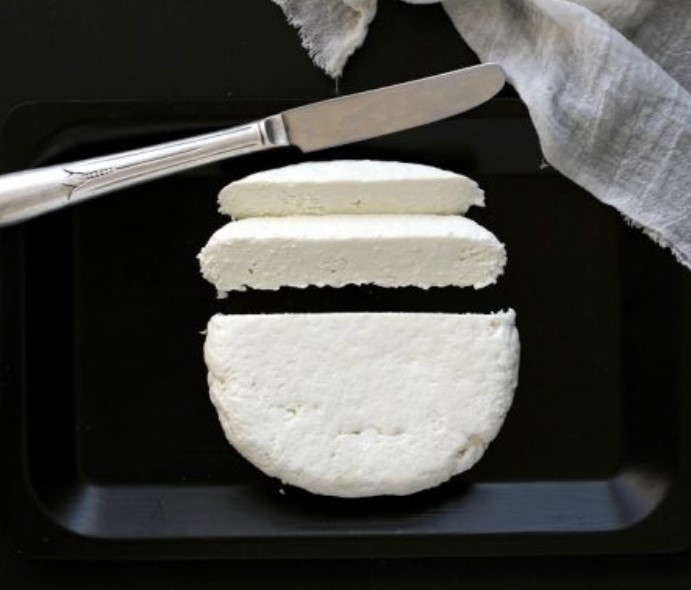 Cook: 45 mins
Servings: 6-8
Ingredients
Milk – 1500 Milliliters
Lemon juice or vinegar – 45 Milliliters
Directions
Bring the milk to a boil in a saucepan. Then add lemon juice and reduce heat. The milk will begin to curdle.
Transfer the curd to a colander lined with a couple of layers of cheesecloth to drain the whey. Rinse the curd with cold water.

Tie dry cottage cheese tightly with gauze.
Then place the curd on a cutting board. Place a flat plate on it, and set a weight of 3 kg on top. Leave the cheese under pressure for 30 minutes.
After that, remove the gauze, the paneer is ready! Store it in the refrigerator for up to 7 days.
Bon Appetit!
Also Like
Comments for "Home Paneer"