Kozinaki Made from Nuts or Seeds
by Editorial Staff
A quick recipe for kozinaki at home, from any nuts or seeds. Today I will show you how to cook kozinaki using peanuts as an example. Cooking in just a few minutes! The recipe is insanely simple but ingeniously delicious! The main thing is to know a few nuances, and you will succeed!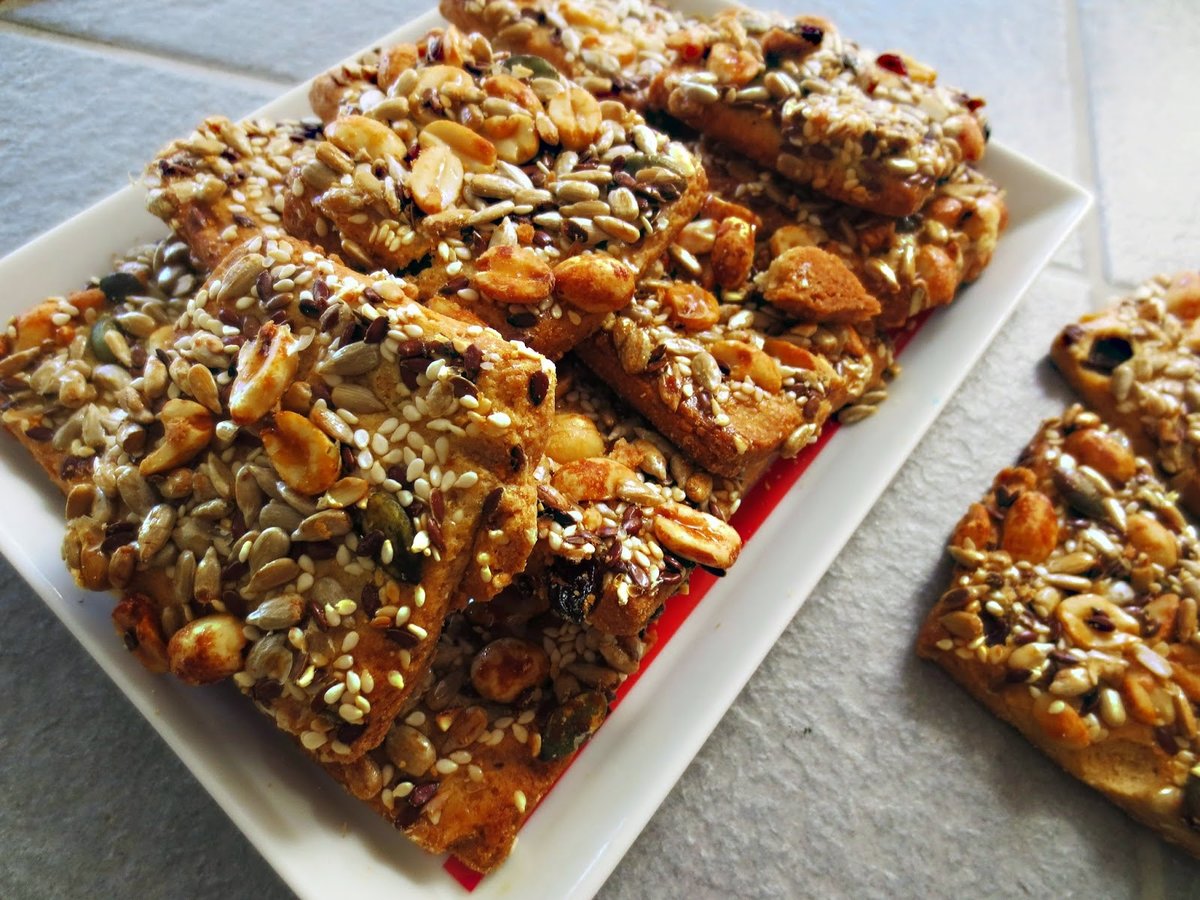 Ingredients
Peanuts (or other nuts or seeds) – 200 g
Honey – 2 tbsp
Sugar – 3 tbsp
Directions
First, let's prepare the nuts (seeds). Do not fry them strongly, it is better to use even raw ones.

Prepare the mold immediately: cover with baking paper and lightly grease with odorless oil.
Cooking syrup: mix honey and sugar and bring to homogeneity on low heat, or better in a water bath. The main thing is not to overheat and not overcook, otherwise, you will get a hard kozinak!
Mix the syrup with the nuts quickly.
We spread the mass into a mold and cut it while it is warm.
Peanut kozinaki – quick and tasty for tea!


Bon Appetit!
Also Like
Comments for "Kozinaki Made from Nuts or Seeds"