Macaroons
by Editorial Staff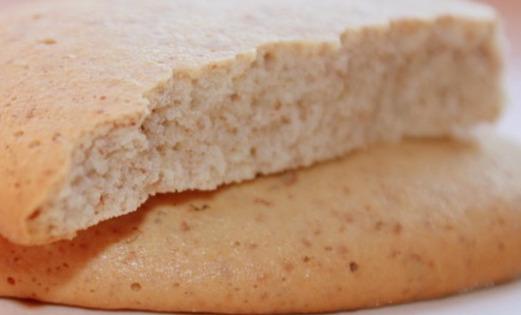 I share my impressions of making macaroons. If you add a minimum of flour to the dough (accordingly, it will turn out to be more liquid), then the cookies will be hard, crispy. If you make the dough thicker, like mine, then in the oven the cookies will rise a little, brown, and will be softer. Only the delicious aroma of almonds will remain unchanged !!! Almond cookies are baked quickly enough, the time will depend on your oven (the main thing is not to dry it !!!).
Servings: 4
Ingredients
Rice flour – 3 tbsp
Wheat flour / Flour – 1 tbsp
Almonds – 100 g
Powdered sugar – 150 g
Egg white – 3 pcs
Directions
Grind the almonds into a powder (powder) using a blender.
Combine ground almonds, icing sugar, both flours. For some desserts and baked goods, only powdered sugar is used. For making macaroons, I recommend using powder rather than sand.
Add egg whites (NOT WHIPPED), mix well (you can use a mixer). Leave on for 30 minutes !!!, then beat for another 5 minutes. You should not get a very liquid dough, since too much liquid will spread on the baking sheet.
On average, 6-8 pieces are placed on a baking sheet (depending on the size of the cookies).
Cover the baking sheet with baking paper. Spoon the almond dough and send to the oven preheated to 180 degrees for 15-20 minutes. The cookies should be 5 cm apart. Note that the dough will run out a little, so it's best to leave some space. Watch the cookie after 15 minutes. IMPORTANT not to dry out !!! Allow the liver to cool completely on the parchment before removing it. From this amount of dough, 8 pieces turned out, cookies with a diameter of 8-9 cm.
Enjoy your meal!
Also Like
Comments for "Macaroons"