Pizza on Batter
by Editorial Staff
The recipe for this pizza is suitable for both busy housewives and novice cooks. You can cook pizza on batter in a matter of minutes, the recipe is very simple and does not take much time and effort.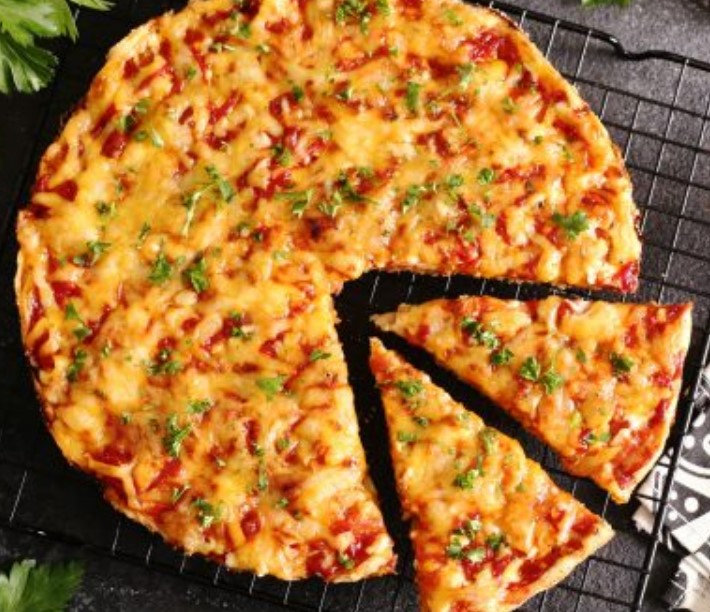 Cook: 40 mins
Servings: 8-10
Ingredients
Milk – 0.5 cups
Egg – 1 Piece
Flour – 100 Grams
Salt – 1/4 Teaspoon
Soda – 1/4 Teaspoon
Oregano – 0.5 Teaspoons
Tomato – 1 Piece
Sausage – 150 Grams
Cheese – 100 Grams
Sauce – To taste
Directions
Prepare all ingredients.
Whisk the egg and salt.Add milk, flour and baking soda.
Stir everything until smooth.
Grease a baking dish with butter and sprinkle with semolina. Pour the dough and sprinkle with oregano on top.
Place any of your favorite toppings on top of the dough. I have diced sausage and tomatoes.

Top with a net of ketchup and mayonnaise (or whatever sauce you like) and sprinkle with grated cheese. Bake in the oven at 180 degrees for about 25-30 minutes.
The batter pizza is ready.
Bon Appetit!
Also Like
Comments for "Pizza on Batter"