Rice is the world's most popular grain crop and feeds more than half of the world's population. However, rice is not only affordable and very tasty but also quite a healthy product. The health benefits of rice are complex, covering energy production, improving bowel function, stabilizing blood sugar levels, providing the body with vitamin B1, regulating blood pressure, preventing cardiovascular disease, and much, much more.
What is rice?
Excellent source of vitamins

Rice is an excellent source of vitamins and minerals such as vitamin D, calcium, fiber, iron, thiamine, and riboflavin.
The beneficial properties of rice vary depending on the particular type of rice, of which there are more than forty thousand today. One way or another, you can highlight some of the common beneficial properties of rice inherent in most of the most popular varieties of this grain crop.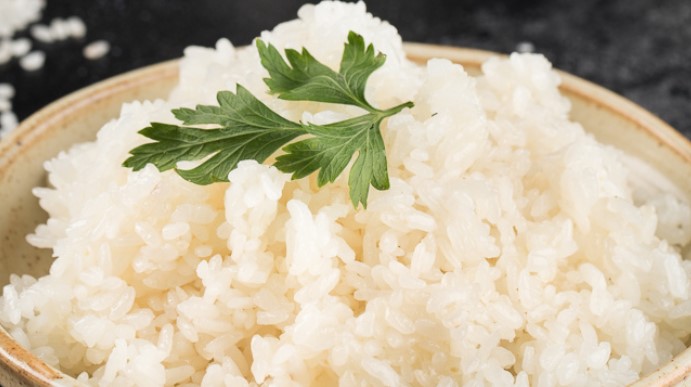 As mentioned above, rice is a huge source of energy. The fact is that rice is rich in carbohydrates, it acts for the body in the same way as fuel for a car does. Rice contributes to the normal functioning of the brain and nervous system. At the same time, rice is completely free of harmful fats, cholesterol, and sodium, and therefore is an integral part of a balanced diet - and this, in fact, is already enough to include rice in the daily diet. Nevertheless, this is not all that modern medicine knows about rice - the beneficial properties of "white gold" are much more extensive and complex.
For example, rice is rich in persistent starch that reaches the intestines undigested. This, in turn, promotes the growth of beneficial bacteria, which are essential for normal bowel function. Rice, being a low sodium food, is considered the best food for people suffering from high blood pressure and hypertension - especially for older men and women.
Rice also boasts a lot of insoluble fiber, which may protect the body against many types of cancer. Many scientists believe that it is these insoluble fibers that are vital in protecting the body from cancer cells, so eating rice is also a cancer prevention measure.
Effective medicine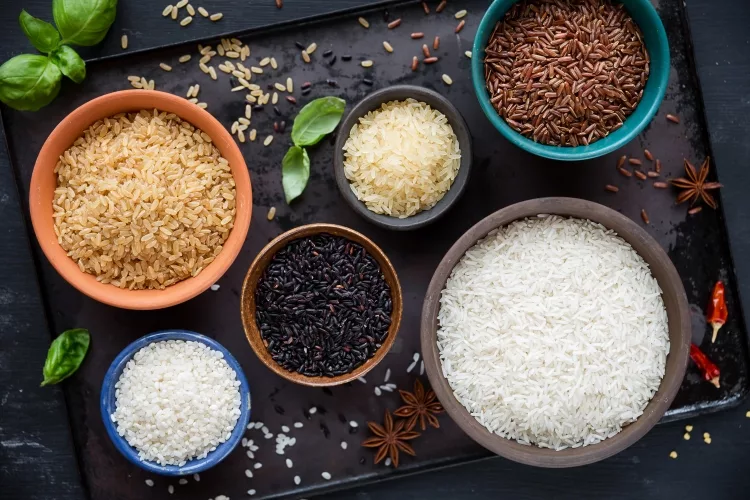 Rice is considered to be an effective medicine for treating dysentery and also has a powerful diuretic effect. In China, rice is used to treat stomach ailments and digestive problems, as well as problems with appetite, because rice is known to increase appetite greatly. But in India, rice porridge is used as an effective ointment to cool the inflamed skin surface. In fact, modern medicine agrees with traditional Indian medicine - rice can actually be used to treat some forms of skin conditions.
Rice is an extremely healthy crop for men and women of advanced age, which simply must be in their regular diet. Rice (especially brown rice) contains high levels of neurotransmitters and other nutrients that have been shown to significantly prevent the onset of Alzheimer's disease. What's more, rice has powerful antioxidant properties, which help to strengthen the cardiovascular system by lowering cholesterol levels in the body.
And this is not the whole list of positive qualities that rice has - the beneficial properties of this product even affect the topic of sexual health. In particular, regular consumption of rice in food contributes to the reproduction of sex hormones and also has a positive effect on the male potency. In addition, rice can prevent chronic constipation - the insoluble fiber of rice acts as a kind of soft sponge that can be pushed through the intestinal tract quickly and easily.
People with diabetes are advised to include brown rice instead of white rice in their diet since brown has a lower glycemic index. And so, in general, rice is a product that has no contraindications for use and in moderate portions is useful for everyone. Be healthy!
Top 16 Best Rice by Editors
Also Like