Very Simple Cheesecake with No Baking or Hassle
by Editorial Staff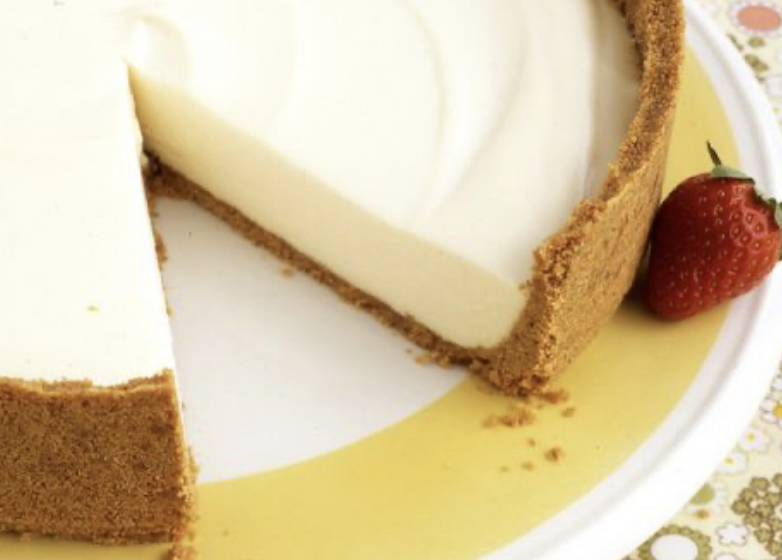 We present to your attention a very simple cheesecake recipe without baking. Here, you don't need to make a water bath, bake a dish in two steps, and go through the enduring complexities of classic cheesecake making methods. Just 25 minutes of action and a delicate, delicious cheesecake is ready. It will remain to cool for several hours in the refrigerator and you can safely serve it to the table!
Ingredients
300 g of "Jubilee" or "Buratino" type cookies
160 g of melted butter
2 tablespoon. tablespoons of sugar
450 g of cream cheese at room temperature
400 g of condensed milk
Juice from 1 fresh lemon
1 teaspoon of vanilla extract
Directions
Put the cookies in a large, clean plastic bag with a ziplock, close, and grind with a rolling pin until fine crumbs …
Pour the cookie crumbs into a medium bowl and add the sugar. Add oil and mix thoroughly until smooth.
Place this mixture in a round baking dish about 20 cm in diameter with a removable bottom. Spread evenly over the bottom. The base should have edges – about 4-5 cm. Place the mold with the base in the freezer for 10 minutes.
Meanwhile, make the filling. Using an electric mixer on medium-high speed, beat the cream cheese in a large bowl until smooth. Add condensed milk in small portions, whisking after each addition. Then add lemon juice and vanilla extract and beat again.
Pour the filling into the chilled base (without removing it from the mold). Level the surface with a spatula. Cover the cheesecake with cling film and refrigerate for 2.5-3 hours.
Carefully remove the cheesecake from the pan by removing the bottom. Dessert can be served with fruit or berry jam, fresh fruit pieces, or condensed milk.
Enjoy your meal!
Also Like
Comments for "Very Simple Cheesecake with No Baking or Hassle"