Banana Cake "Crumb"
by Editorial Staff
Ever tried banana baked goods? Well, it's time to learn how to make "Crumb" banana pie – very tender and fragrant, with a crispy sugar crust and crumb.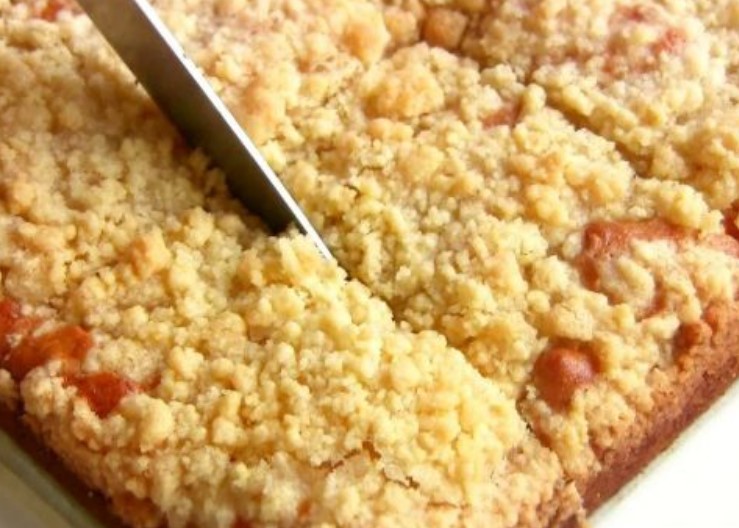 Cook: 1 hour 30 mins
Servings: 6
Ingredients
Flour – 570 grams (320 g for dough, 250 g for crumbs)
Butter – 260 grams (60 g per dough, 200 g for crumb)
Sugar – 520 grams (270 g for the dough, 250 g for the crumb)
Vanilla Sugar – 10 Grams
Bananas – 3 Pieces
Baking powder – 3 teaspoons
Salt – 1 Teaspoon
Egg – 2 Pieces
Milk – 250 Milliliters
Directions
Make the dough: Beat eggs with sugar and vanilla sugar with a mixer until fluffy white. Chop the bananas with a fork or blender and add to the egg mass.
Add melted and slightly cooled butter. Alternately add the flour and baking powder and milk in several steps.
Prepare the crumb: grind the flour and sugar with your hands with butter until crumbly. Line a 24×24 cm form with parchment and spread half of the dough in it.Spread half the crumb over the top, then the dough and crumb again. Bake in an oven preheated to 180 degrees for 1 hour. Cool completely.
Bon Appetit!
Also Like
Comments for "Banana Cake "Crumb""