Banana Muffins
by Editorial Staff
Banana baked goods are always very aromatic, tasty and economical. Inside it turns out to be "wet", but don't let that scare you. I'll tell you how to make banana muffins, which I make in paper forms.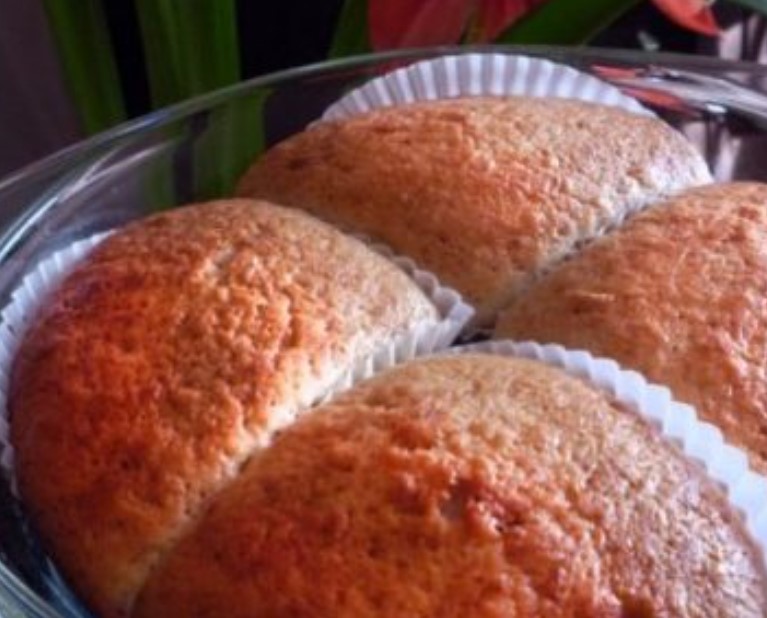 Cook: 50 mins
Servings: 4
Ingredients
Butter – 100 grams
Egg – 2 Pieces
Granulated sugar – 150 Grams
Banana – 2 Pieces
Flour – 200 Grams
Soda – 1 Pinch
Vinegar – 1 Teaspoon
Salt – To taste
Directions
Peel the bananas and cut them into pieces, transfer them to a bowl and mash them with a fork in mashed potatoes (with large pieces).
Put butter in a saucepan and melt it, remove the pan from heat and cool it a little, then add yolks and mashed banana, add sugar and stir.
I quench the soda with vinegar and pour it into the dough, sift the flour and add it to the bowl, knead the dough
Beat the cooled proteins with a pinch of salt to strong tops, then gently add them into the dough and stir it clockwise.

I fill paper muffin cups with dough, leaving some space. I put the muffins in a baking dish (I have a glass one).
I send the form and heat up the oven with it to 180 degrees, after that I bake for 20-30 minutes.
Bon appetit!
Also Like
Comments for "Banana Muffins"