Beef Steak in a Pan
by Editorial Staff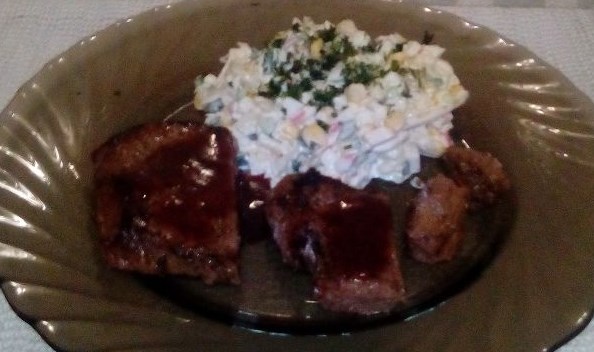 Beef steak is a great way to feed family or guests. The steak can be prepared both for a regular dinner and for any occasion.
Cook: 25 mins
Servings: 4
Ingredients
Beef (tenderloin) (beef steaks) – 500 g
Salt to taste
Ground black pepper – to taste
Vegetable oil – for frying
Tkemali sauce (optional, for serving) – to taste
Directions
Rinse the beef tenderloin, dry on a paper towel. Then cut the meat into pieces 8-12 cm long and 2-3 cm wide.
Mix salt with black pepper, grate beef steak with this mixture on both sides.
Next, heat the vegetable oil strongly in a frying pan and put the steaks on it. The frying time is determined as follows: – up to 4 minutes on each side – the meat will turn out well roasted on the outside and pink on the inside; – up to 5 minutes on each side – the meat will turn out with a fried crust and completely cooked inside.
Arrange ready-made beef steaks on plates, add "Tkemali" sauce and serve with your favorite side dish.
Enjoy your meal!
Also Like
Comments for "Beef Steak in a Pan"