Chocolate Muffin
by Editorial Staff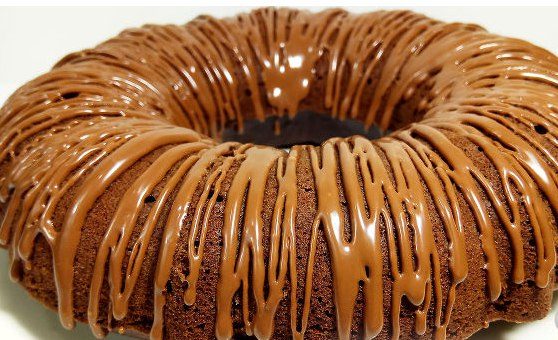 Today we will make an amazing, insanely delicious chocolate muffin with milk chocolate. Will sweep away everything in seconds!
Cooking: 40 minutes
Ingredients
Flour – 150 g
Cocoa – 45 g
Butter – 50 g + for the form
Sugar – 100 g
Eggs – 5 pcs.
Baking powder – 10 g
Milk chocolate – 1 bar
Salt – a pinch
Cooking:
Take 5 eggs and separate the whites from the yolks.
Pour sugar into the whites and beat well with a mixer until stable peaks.
Beat the yolks in a separate bowl from the whites. Add butter and beat well again.
Sift cocoa into flour, add baking powder, a pinch of salt, and mix well.
Add the yolk mass and mix well again.
Add the whipped whites in parts, gently knead the whites into the dough from top to bottom.
Take the form in which we will bake, grease with butter, pour out the dough. Gently distribute over the entire surface, send to an oven preheated to 180 degrees, and bake for 25-30 minutes.

Leave the finished cake in the form until it cools completely. Put it on a plate and prepare the icing.
Melt milk chocolate in the microwave or steam bath, pour into a bag or pastry bag.
Decorate the top arbitrarily. The finished chocolate cake turns out to be very tasty and aromatic.

Enjoy your meal!
Also Like
Comments for "Chocolate Muffin"