Chocolate Muffins
by Editorial Staff
Delicious muffins, and most importantly – not a lot of products.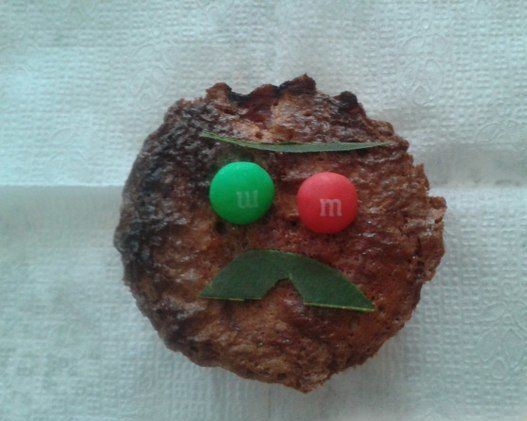 Ingredients
Eggs – 5 pcs.
Chocolate – 0.5 bars (50 g)
Flour – 110 g
Sugar – 200 g
Baking dough – 5 g
Cherry – to taste (at your own discretion)
Directions
Melt the chocolate and leave to cool.
We break eggs, BUT PROTEINS AND YOLKS SEPARATE !!! (Very important.)
Mix yolks with sugar, beat until fluffy.
Pour in the cooled chocolate and mix.
Gradually add flour sifted with baking powder. You should get a tight chocolate mass
Beat the whites with a pinch of salt until a white, strong foam.
Pour the chocolate mass into the protein and stir gently from bottom to top until a homogeneous mass is obtained (do not be alarmed if the yolk begins to stick to the bottom and mix poorly with the protein – it should be so.)
We turn on the oven to warm up to 200 degrees, grease the molds with oil.
Put a few cherries on the bottom of the mold (if it's frozen, put it in the mold directly from the freezer, so the cupcakes will be juicier.)
Fill in the dough so that it takes up no more than half of the mold (the dough rises well).
Bake the muffins for 30-45 minutes, sometimes looking over them (so as not to burn).
When the muffins are baked, do not immediately remove them from the oven, they should stand there for 20-25 minutes, and if you take them out immediately, the muffins will fall.
After following the previous steps, remove the cupcakes from the oven and let the cupcakes cool slightly.
Also Like
Comments for "Chocolate Muffins"