Crispy Brussels Sprouts
by Editorial Staff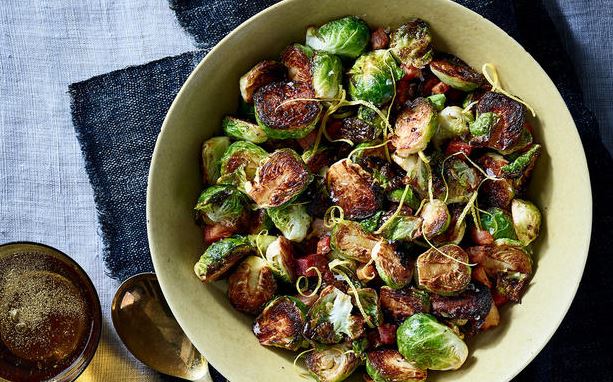 Make a simple yet delicious side dish with Brussels sprouts to complement your holiday meal. The sliced heads of Brussels sprouts are generously sprinkled with olive oil, seasoned, and baked at a high oven temperature until the edges are browned and crispy and tender and juicy in the middle. Of the spices, only salt, black pepper, and garlic are needed. It will perfectly complement the specific taste and aroma of Brussels sprouts. Serve immediately until the outer leaves are crispy.
Cook: 55 minutes
Servings: 4
Ingredients
0.7 kg. brussels sprouts
4 garlic cloves, minced
1/4 Art. olive oil
Directions
Preheat oven to 200 ° C.
Cut the large Brussels sprouts into four parts, and the small ones – in half. Place the Brussels sprouts in a large baking dish or baking sheet. Add garlic, sprinkle with salt and pepper and drizzle with olive oil. Stir to coat.
Place in oven and bake for 35 minutes. Then increase the oven temperature to 220 ° C and bake until soft, until the outer leaves are lightly browned and crispy, another 10 minutes. Transfer to a serving platter. Serve immediately.
Also Like
Comments for "Crispy Brussels Sprouts"