Dessert for Adults – Coffee and Cognac Jelly
by Editorial Staff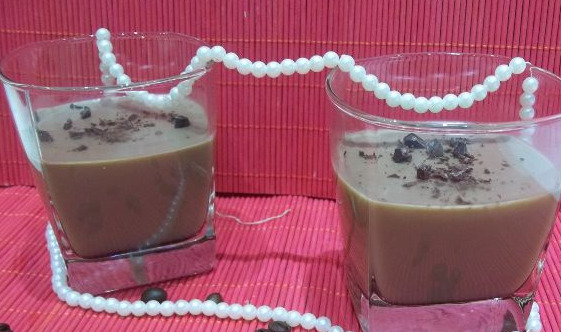 This low-alcohol jelly dessert is intended only for a festive table. It can be prepared from both instant coffee granules and ground natural coffee.
Ingredients
Milk – 250 ml
Coffee – 1 tablespoon.
Cognac – 50 ml
Cinnamon – 1 stick
Gelatin – 50 grams
Drinking water – 200 ml
Sugar to taste
Directions
Put coffee in a glass and dip a cinnamon stick.
Pour boiling water over the coffee and let it brew for about 10-15 minutes.
Put sugar in milk and heat it a little so that the sugar is completely dissolved.
Brew the gelatin with warm water (according to the instructions on the package) and stir until completely dissolved.
Combine milk, coffee, cognac, and gelatin in one container. If you have brewed coffee, use filtration.
Pour the jelly into tins and refrigerate.
Garnish the jelly with crushed chocolate before serving.
Enjoy your meal!
Also Like
Comments for "Dessert for Adults – Coffee and Cognac Jelly"