Fried Shrimp in Shell
by Editorial Staff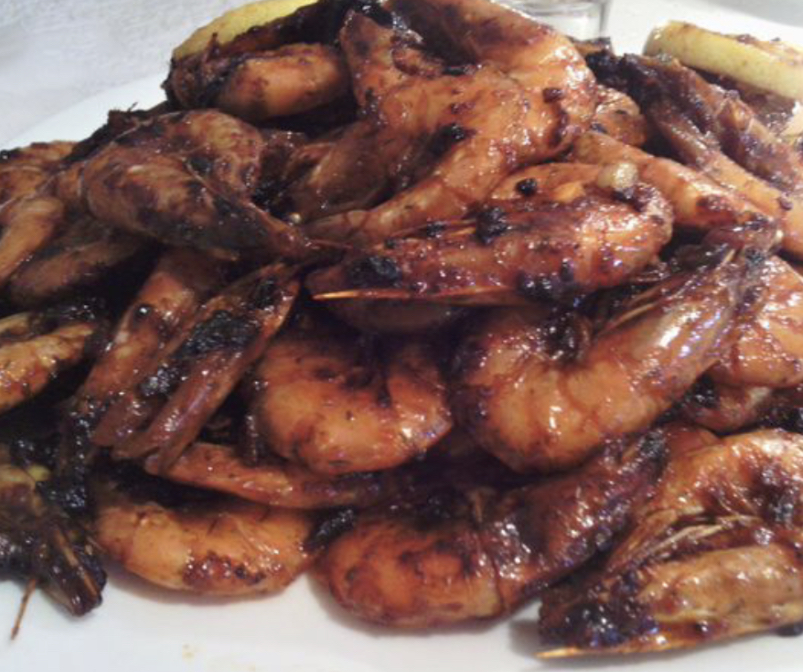 Fried shrimp in the shell. The recipe is insanely simple, takes no time, and surprises with its taste!
Ingredients
Shell-on king prawns – 900 g
Soy sauce – 200 g
Ketchup – 100 g
Garlic – 2-4 cloves
Vegetable oil – 100 g
Spices (paprika, ground pepper, curry, herbs) – to taste
Salt to taste
For the sauce:
Mayonnaise – 200 g
Lemon – 0.5 pcs.
Olive oil – 2 tbsp
Fresh dill – to taste
Directions
Prepare food.
Put frozen shrimps in a frying pan and put on high heat. As the shrimp thaws, drain the water.
When the shrimps are slightly dry and begin to turn white, pour in the soy sauce.

After the sauce is absorbed, add the tomato ketchup and stir.
Chop the garlic and add to the skillet. Cook shrimp for 2-3 minutes.
Add vegetable oil, spices, and salt. Fry for 7-10 minutes.
While the shrimp is fried, you can make the sauce. To do this, combine mayonnaise, olive oil, lemon juice, and chopped dill.

Place the fried shrimp on a large platter and serve the sauce separately. Fried shrimps are ready.
It's delicious!
Enjoy your meal!
Also Like
Comments for "Fried Shrimp in Shell"