Homemade French Fries
by Editorial Staff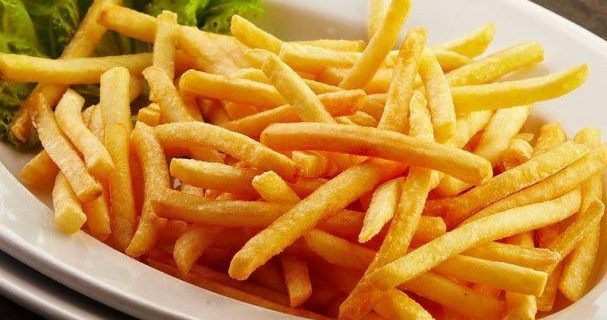 Trying French fries recipes! You can cook fries at home, and even without having a deep fryer or another special device available – the most ordinary saucepan is also suitable for cooking, and the result will be indistinguishable from fries in some fast-food restaurants. Children will be delighted 🙂 And as a snack with beer, for example, such potatoes go great. And as a side dish to some meat or fish dish. Of course, such potatoes are quite harmful, but sometimes you can pamper yourself 🙂
Ingredients
Potatoes – 1 Kilogram
Vegetable oil – 100 Milliliters
Salt – to taste
Directions
In a thick-bottomed saucepan, heat all the vegetable oil. It should boil.
In the meantime, the oil is heating up – cut the peeled and washed potatoes into thin strips. Size – slightly larger than finished fries, you probably know what it looks like.
Salt the chopped potatoes, let them dry. If there are water droplets on the potatoes – when put in oil, you will see fireworks.
Therefore, drain the potatoes well. When the oil boils, we dip our chopped potatoes into it.
Fry for 3-4 minutes – and take it out of the pan using a slotted spoon.
The crispy but soft fries inside are ready – no deep fat fryer needed. All that remains is to wait for the oil to drain from the potatoes, and it can be served with ketchup or another favorite sauce.
Also Like
Comments for "Homemade French Fries"