Lush Biscuit for Cake
by Editorial Staff
Biscuit is one of the baked goods, a culinary classic. On its basis, a lot of cakes, rolls and pastries are prepared. I propose a recipe according to which the biscuit turns out to be lush and tender.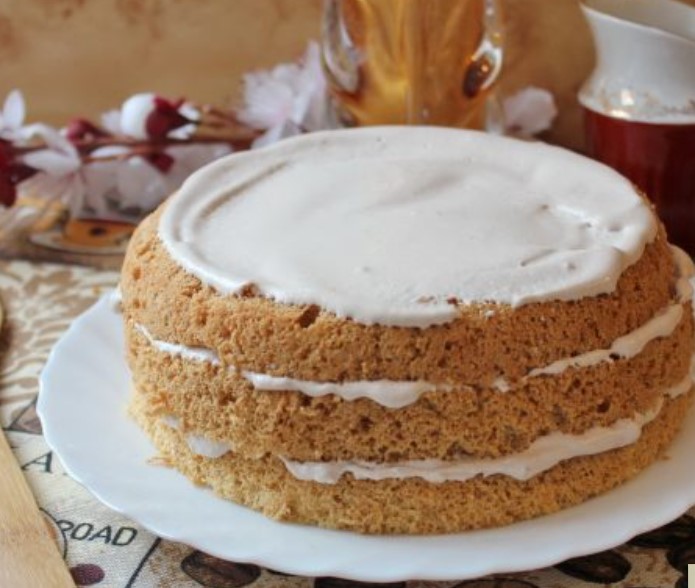 Cook: 50 mins
Servings: 8
Ingredients
Chicken Egg – 4 Pieces
Sugar – 150 Grams
Wheat flour – 150 grams
Baking Dough – 1 Teaspoon
Directions
Prepare the ingredients for making the biscuit.

Separate the whites from the yolks.
Whisk until soft peaks.
Gradually add sugar to the whites without stopping to beat. You should get a thick, dense mass.
Add the yolks to the whites and beat again or stir with a spatula.
Add baking powder.
Add the sifted flour gradually.
Mix the dough gently with a spatula.
Place parchment or oil on the bottom of the mold. There is no need to lubricate the sides of the mold. Place the dough in a baking dish.

Bake the biscuit for 40-45 minutes at 165-170 degrees. Check readiness with a wooden stick, which should remain dry when pricking the biscuit.
A fluffy sponge cake is ready.
Cool the finished biscuit, cut into two or three parts and brush with cream.
Enjoy your tea!
Also Like
Comments for "Lush Biscuit for Cake"