Manty "Pak-Choy"
by Editorial Staff
Recently I bought a new variety of cabbage in a store – pak-choy (or Chinese cabbage). It is very popular in China, Korea and Southeast Asia. You can make an interesting dish from it.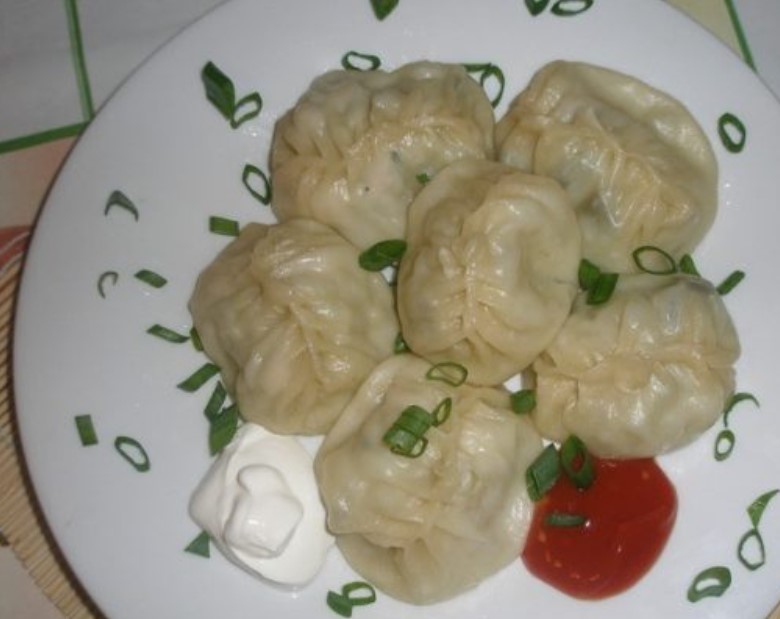 Cook: 1 hour 10 mins
Servings: 4
Ingredients
Pork – 400 Grams
Butter – 75 grams (melted)
Vegetable oil – 100 Milliliters
Flour – 400 Grams
Pak Choy cabbage – 2 Pieces
Onions – 2 Pieces
Egg – 1 Piece
Green Onions – 1 Bunch
Salt – To taste
Ground black pepper – To taste
Seasoning – To taste
Directions
Mix water, flour, eggs and salt into a tight dough. Remove it under the film and put it to infuse.
For now, do the stuffing. Chop the meat finely. Rinse the cabbage, dry and chop. Mix these ingredients with 50 ml vegetable oil and 75 g butter. Add pepper, seasoning and salt. Stir the filling.
Roll out the finished dough to a thickness of 2 mm. Cut circles out of it (I do this with a mug).
Place the filling in the center of each circle. In the center, combine the dough, making small manti.

Dip each mantle upside down in vegetable oil. Cook the food in a double boiler for 35 minutes.
Bon Appetit!
Also Like
Comments for "Manty "Pak-Choy""