Meringue
by Editorial Staff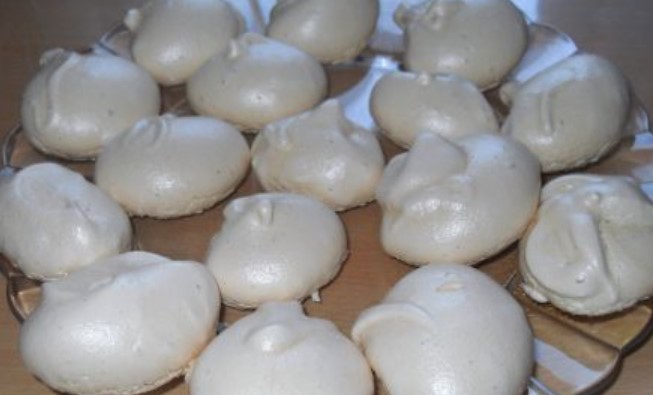 My favorite meringues. I just laid it down with a spoon. If I had a syringe, it would be much more beautiful.
Ingredients
5 egg whites
200 grams of sugar
How to make meringues:
Directions
The meringue eggs should be from the refrigerator. This makes them easier to beat.
We carefully separate the whites from the yolks. The dishes where you will be whipping must be dry. Beat the whites and 2 tablespoon each. add sugar. Beat everything well for 10 minutes.
We spread it on a sheet. And we bake the meringue at 100 degrees for about an hour. So that they dry well.
Also Like
Comments for "Meringue"