Noodle Soup in a Slow Cooker
by Editorial Staff
If you have a slow cooker, then it will not be difficult for you to cook such a light and tasty soup. It will fill you with vitality and give you a good mood for the whole day.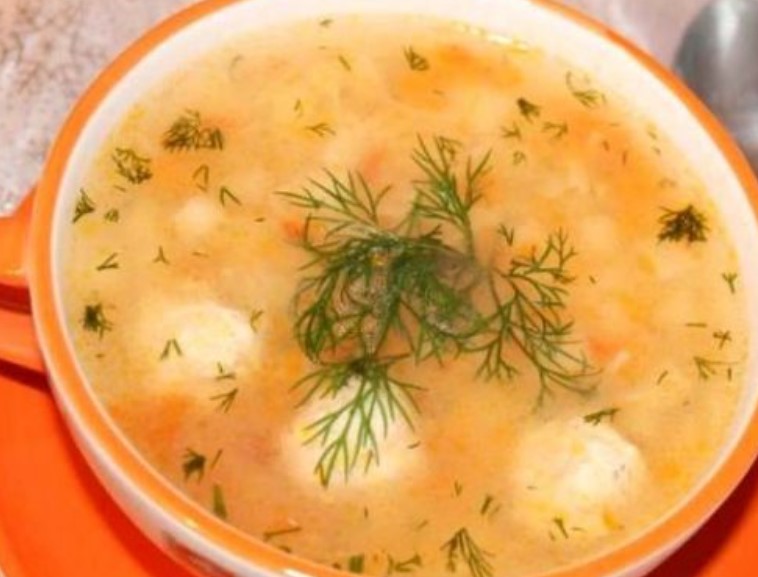 Cook: 1 hour 30 mins
Servings: 6
Ingredients
Chicken fillet – 250 Gram
Potatoes – 3 Pieces
Onion – 1 Piece
Carrots – 1 Piece
Tomato – 1 Piece
Bulgarian pepper – 0.5 pieces
Vermicelli – 3-4 Art. spoons
Fresh greens – 40 grams
Ground black pepper – To taste
Salt – To taste
Water – 1.2 Liters
Directions
First, we will prepare all the necessary products. Peel the potatoes and cut into cubes or wedges, as you like.
Cut carrots, onions and bell peppers into small cubes.
On the tomato we make a cross-shaped incision at the top and dip it in boiling water for a few minutes, then peel the tomato from the skin.
We also chop it finely.
Now we rinse the chicken fillet and grind it with a meat grinder or blender, salt and pepper it.
Set the "Baking" mode on the multicooker for 20 minutes. Pour vegetable oil into a bowl and put onions, carrots and peppers in it, fry for 10 minutes.
Now add the tomato and fry for a couple of minutes.
Next, put the potatoes and minced meatballs into the bowl. Pour in water, salt and pepper, turn on the "Quenching" mode for an hour.

5-7 minutes before the end of the regime, pour in the vermicelli, mix, at the very end add the chopped greens. Pour the finished soup into plates and serve with a garlic loaf.
Bon Appetit!
Also Like
Comments for "Noodle Soup in a Slow Cooker"