Asparagus in a Slow Cooker
by Editorial Staff
The main advantage of this simple recipe for asparagus in a slow cooker is that the cooking process takes much less time, and no fewer vitamins. And in a salad and for a side dish – surprisingly healthy.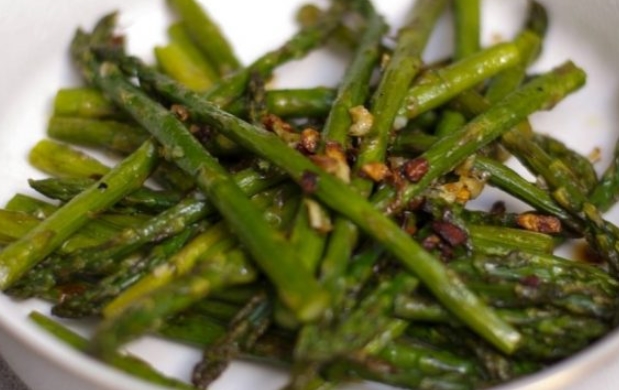 Servings: 5-6
Cook: 1 hour
Ingredients
Asparagus – 650 Grams
Carrots – 3 Pieces
Onion – 1 Piece
Garlic – 2 Cloves
Vegetable oil – 4 Art. spoons
Water – 1 Glass
Salt – 1 Teaspoon
Sugar – 1 Tbsp. the spoon
Directions
My onions, carrots and garlic, peel and chop as you like.
First, in the "frying" or "baking" mode, heat the olive oil.
Then add our chopped elements to it, and fry them for ten minutes.
During this time, you will just have time to rinse the asparagus and come up with what spices are suitable for it.
I took celery and paprika, as well as fresh dill, it turned out delicious.
So, as the carrots and onions are fried for 10 minutes, you can add asparagus, salt, sugar and selected seasonings.
Mix everything and add water. In the "stewing" mode, set the timer for 40 minutes, and go about our business while we wait for a delicious and very healthy lunch.
Enjoy your meal!
Also Like
Comments for "Asparagus in a Slow Cooker"