Pasta Carbonara with Zucchini
by Editorial Staff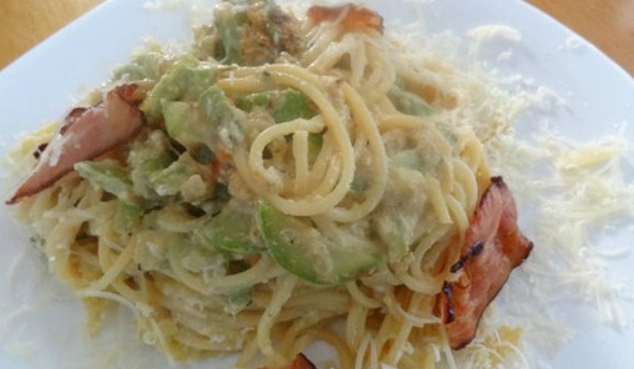 Cook: 40 mins
Servings: 6
Ingredients
Young zucchini4 pieces
Penne paste500 g
Chicken egg (large)3 pieces
Cream 20%100 ml
Pancetta12 slices
Sea salt taste
Grated parmesan cheese100 g
The ground black pepper taste
Olive oil taste
Fresh thyme1 bundle
Directions
Prepare the penne according to the recipe on the package.
Cut the zucchini into strips like a penne.
For the carbonara sauce, whisk the yolks, cream and half of the Parmesan in a bowl and season lightly.
Heat the largest skillet, splash generously with oil and fry the bacon until crisp and dark brown, add zucchini and black pepper, sprinkle with thyme leaves, stir and fry the zucchini until light golden brown and soft.
Cast iron frying pan
Immediately add hot freshly boiled pasta, stir, remove from heat.
Add a little water and creamy sauce, stir quickly. Do not put on fire, otherwise, the yolks will curl.
Sprinkle with the rest of the Parmesan, add water if necessary.
Also Like
Comments for "Pasta Carbonara with Zucchini"