Chocolate Sponge Cake
by Editorial Staff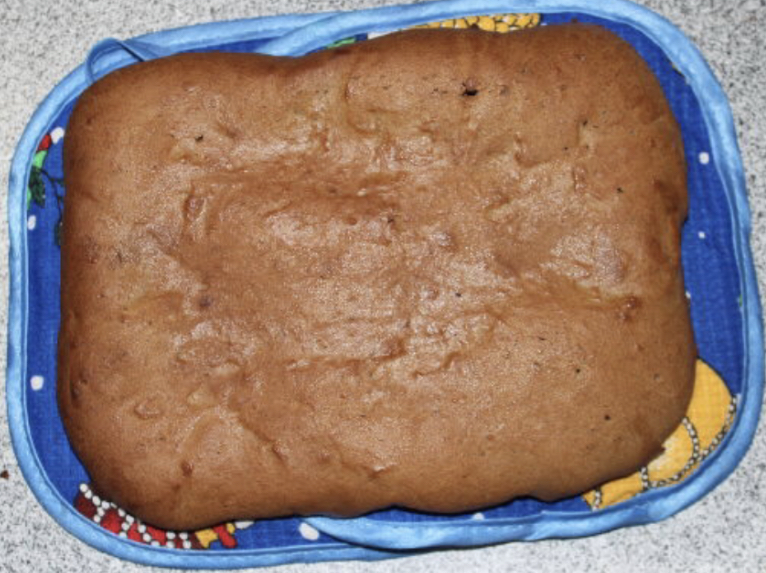 An easy recipe for a chocolate sponge cake. No matter how you do it, it will still turn out very tasty!
Ingredients
Eggs – 4 pcs.
Sugar – 5-6 tbsp
Flour – 5 tbsp
Cocoa powder – 2 tbsp
Baking powder – 1 teaspoon. (with a slide)
Milk – 3 tbsp
Sunflower oil – 2 tbsp + for greasing parchment (or mold)
Directions
We prepare products for the chocolate sponge cake.
Mix flour, cocoa powder, and baking powder.
Break 3 eggs into a saucepan, add sugar, and put the saucepan in a water bath.
Beat eggs with sugar with a mixer for 10 minutes in a water bath.
That's up to such a white mass.

Mix the egg mass with prepared bulk ingredients.
Add milk, mix.
Add the egg.

Now add sunflower oil to the dough, mix until smooth.
Place the dough carefully on oiled baking paper. (Chocolate sponge cake can be baked in a muffin tin.)

We bake a chocolate sponge cake for 15-20 minutes in a preheated oven at 180 degrees.
Enjoy your meal!
Also Like
Comments for "Chocolate Sponge Cake"