Classic Cheeseburger
by Editorial Staff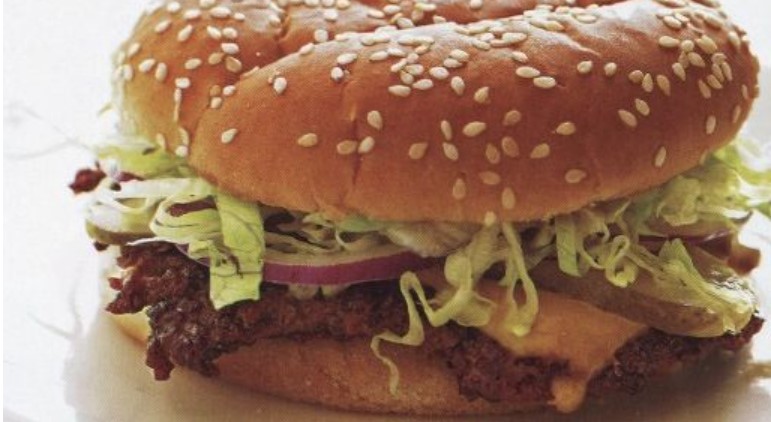 A classic cheeseburger must include beef cutlet, onion, and cheese. Using this recipe as a basis, you can add whatever you want to the cheeseburger.
Ingredients
Ground beef – 500 g
Butter bun with sesame seeds – 4 pcs.
Butter (room temperature) – 4 teaspoon.
Salt and black pepper
Hard cheddar cheese – 4 slices
Red onion – 1 pc.
Any leaf salad
Ketchup and mayonnaise
Canned cucumber (cut into rings) – 1 pc.
Vegetable oil – 1 tbsp
Directions
Reheat the broiler. Salt and pepper the minced meat, divide into 4 parts, make a cutlet from each. Heat vegetable oil in a large skillet over medium heat. Put the cutlets, fry on both sides until tender.
Cut each bun in half, grease with butter. Place the bun halves on a wire rack, cut up. Grill for 1-2 minutes. Put a cutlet on one half of a bun, cheese on top, and then vegetables and herbs. Cover with the other half of the bun. Do the same with all the buns, cutlets, and vegetables. Put the buns on a baking sheet and fry until the cheese is melted about 1-2 minutes. Then remove the top half of each bun and pour over the vegetables with mayonnaise and ketchup. Cover with the other half. Serve warm.
Also Like
Comments for "Classic Cheeseburger"