Cold Peruvian Raw Fish Appetizer – Ceviche
by Editorial Staff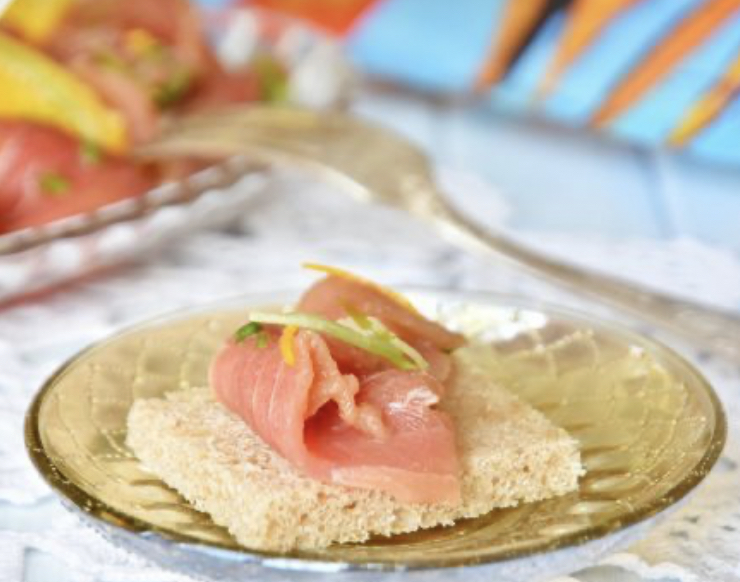 Ceviche, carpaccio, sashimi, tartar, stroganina, sugar – all these dishes are united by the absence of heat treatment. This topic will focus on making ceviche. More precisely, about my version of making ceviche. Perhaps it does not match the classic recipe, but I was satisfied with the result.
Ingredients
Tuna fillet – 100 g
Soy sauce – 1 tbsp
Olive oil – 1 tbsp
Hot sauce – to taste
Green onions – 2 stalks
Salt – to taste
Lemon – 0.5 pcs.
Directions
For the marinade, chop the green onions and combine with the soy sauce.
Add olive oil to the ceviche marinade. For piquancy, drip a few drops of hot pepper sauce or a little chopped chili.
Squeeze the juice from half a lemon.
Stir the marinade.
Advertisement Tuna fillets should not be fully defrosted to facilitate cutting into thin slices.
After cutting, let the fillet defrost completely and dry it with paper towels.
Arrange the thin slices of fillet on a dish on which it will be served.
Lightly salt it and pour over the prepared marinade. Serve ceviche after 15 minutes.
You can garnish the fish with citrus pieces and zest.
Ceviche tastes best while it is fresh, after a while its taste changes and it becomes similar not to raw fish, but to slightly salted.
Enjoy your meal!
Also Like
Comments for "Cold Peruvian Raw Fish Appetizer – Ceviche"