Peruvian Ceviche Recipe
by Editorial Staff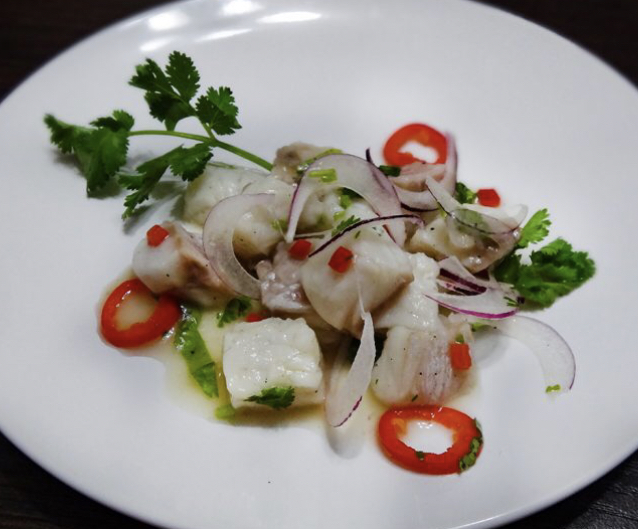 Peruvian ceviche is made from fresh fish with limes, onions, hot chili, and fresh cilantro. Citrus juice cooks the fish, "cooks". For cooking, you must use fresh and high-quality fish.
Ingredients
250 gr fillet of dorado
5 pcs lime
1 pc chili pepper
1 pc red onion
1 bunch of cilantro
5 pcs green onions
1 pc orange
black pepper to taste
salt to taste
Directions
We clean the fish, rinse, cut into fillets. The skeleton and head can be used to make soups.
Cut the fish into cubes no more than 1.5 cm. Peel the onion, rinse the cilantro and cut it. Remove seeds and partitions from chili, rinse under running water and cut into small cubes.
Place the fish, onion, cilantro, chili in a bowl, add lime and orange juice. The juice is needed as much as the fish will cover. Leave to marinate for at least 30 minutes.
Place the red onion in a bowl of ice water for 5 minutes.
Let's get the fish out of the refrigerator. Season with salt and black pepper.
Serve on a plate and sprinkle with fresh cilantro and thinly sliced ​​onions. Live tastily and cook with pleasure!
Enjoy your meal!
Also Like
Comments for "Peruvian Ceviche Recipe"