Salmon Ceviche Recipe
by Editorial Staff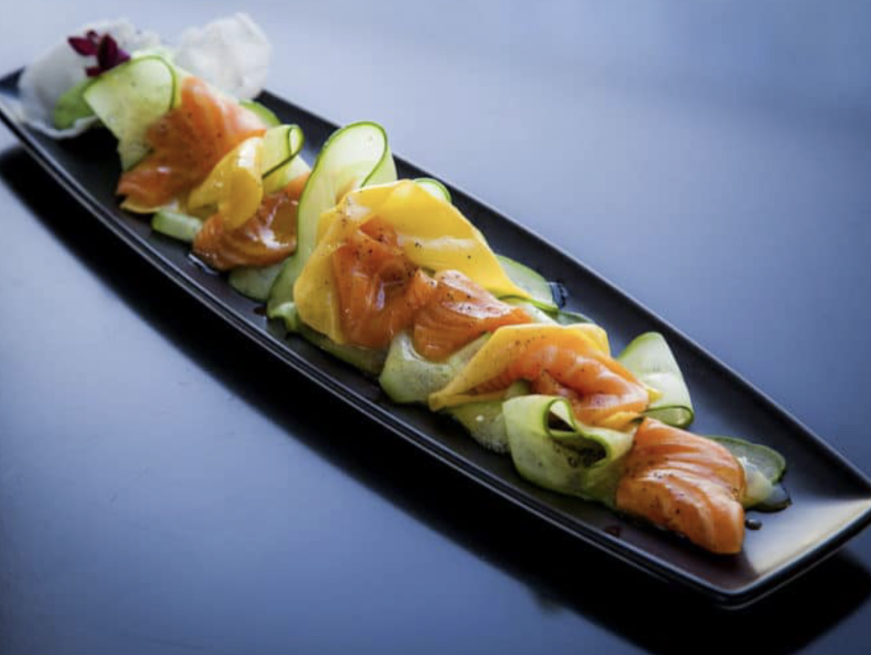 The birthplace of ceviche (in Spanish ceviche) in Peru. It was originally prepared by Indian fishermen in coastal villages. But due to its simplicity of preparation and unique taste, this dish has become popular all over the world.
Ingredients
Salmon 400 gr
Lime 4 pcs
Onion 1 pc
Fresh cilantro ¼ bunch
Chili pepper ½ pod
Salt and sugar to taste
Directions
Cut the onion into thin slices, sprinkle with sugar and salt. Remember it vigorously with your hands so that the juice comes out and leave to marinate.
If you have a ready-made salmon fillet (you can replace it with a trout fillet), then just cut it into strips 5 mm thick. You can also cut it into cubes (about 1 by 1 cm). If the fish was taken with a carcass or steaks, you first have to rid it of bones and skins yourself.
Place the salmon slices in glass containers – never plastic or metal! This will hopelessly ruin the taste of the finished ceviche. Season with salt to taste. Rinse the onions with cold water and send them to the salmon.
Remove the seeds from the pepper – you don't need extra pungency, you just need a touch of piquancy. Cut a half or even a quarter, focusing on your taste, into thin strips. Add to the rest of the ingredients.
Squeeze the juice out of the limes or lemons. Pour it over the fish – it should almost completely cover it. Refrigerate for 30 minutes to marinate fish
Enjoy your meal!
Also Like
Comments for "Salmon Ceviche Recipe"