Salmon Ceviche
by Editorial Staff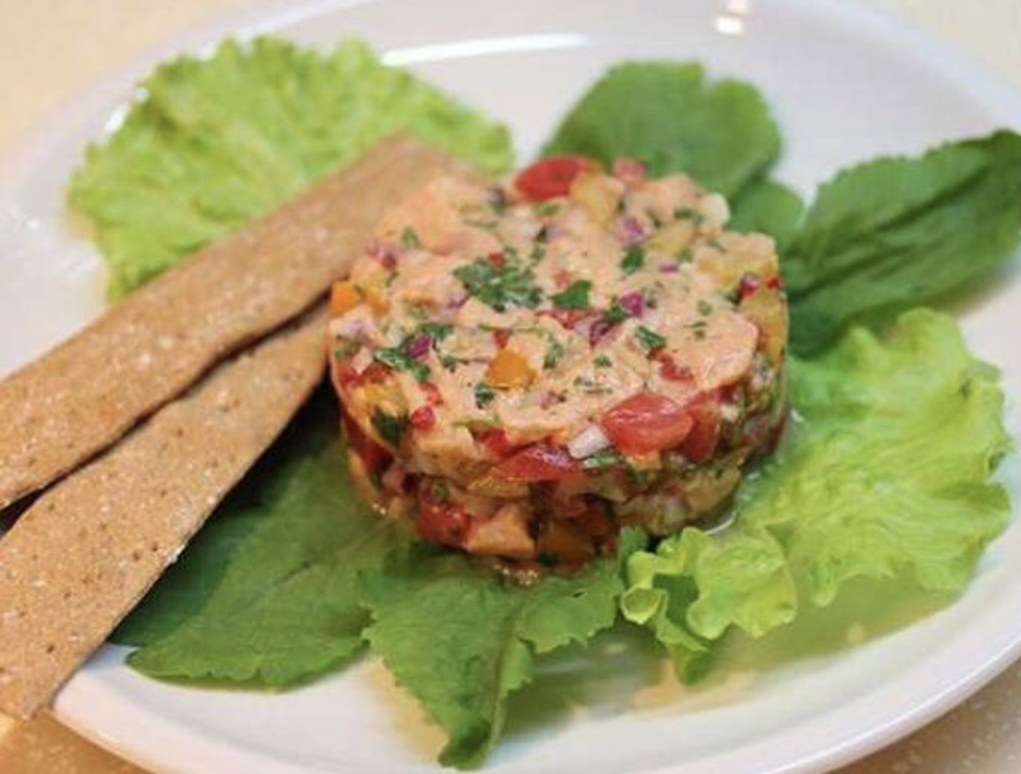 Ceviche is a common dish in many countries of Latin America and the Caribbean. It is essentially a salad or a snack, and very easy to prepare. The taste is fresh and summer! Usually, it is fresh raw fish (or other seafood) marinated in the juice of citrus fruit, most often lime or lemon, with the addition of hot peppers, as well as other spices, herbs, and vegetables.
Ingredients
300-350 g Salmon fillet,
Juice of 1 lime
1 pc Tomato medium,
1 clove Garlic,
1/2 Red onion,
Fresh cilantro, finely chopped, 2 tablespoon.
to taste Hot chilli,
Balsamic vinegar, 1/2 teaspoon
Ground cumin, 1/2 teaspoon
Sea salt
Black CM pepper
Olive oil, 1/2 tbsp
Directions
Cut the salmon into 1 cm pieces, ideally into cubes.
Add ground cumin, salt and black pepper to the fish.
Finely chop the onion, garlic, cilantro.
Do the same with chili peppers, I used about 1/3 of about 10-12 centimeter peppers.
Mix vegetables with salmon, squeeze lime juice there, add balsamic and olive oil.
Now cut the tomato into cubes and add it there.
I had a small yellow tomato on hand and I used it along with half a red one.
Mix everything and leave to marinate for 20-30 minutes.
Although you can eat right away.
Rye-flour crackers work well with this ceviche.
Enjoy your meal!
Also Like
Comments for "Salmon Ceviche"