Recipe: Shrimp Ceviche
by Editorial Staff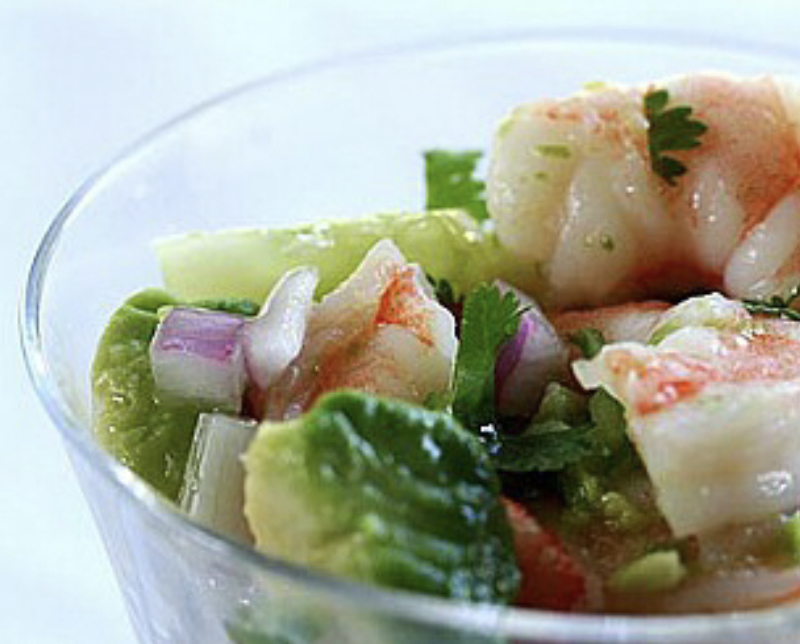 Ceviche is elegant in appearance and taste, if I may say so. While anthropologists argue about its origin, culinary specialists calmly prepare it in different versions, tirelessly experimenting with various additives, striving for impeccable perfection. Essentially, ceviche is pieces of raw fish (or other seafood) in an acidic marinade, most often citrus juice with various additions. This is an extremely simple dish, you need to understand the basic principles of its preparation and you can safely experiment.
Ingredients
Shrimp 450 gr;
Lemon juice 300 ml;
Salad onion 1 pc .;
Chili pepper, green 1 pc .;
Cucumbers 1 pc.;
Avocado 1 pc .;
Salt 2 tablespoons;
Cilantro 3 tablespoon;
Directions
In a large saucepan, bring 3 liters of water to a boil, add salt and fold the shrimp. Cook for 2-3 minutes depending on the size of the shrimp. Remove the shrimp with a slotted spoon, put it in a bowl of cold water.
Peel the shrimp, chop finely, pour over with lemon and lime juice. Cover and refrigerate for half an hour. Mix with onion and pepper. Refrigerate for another half hour.
Before serving, add chopped cucumber and avocado and sprinkle with cilantro.
Enjoy your meal!
Also Like
Comments for "Recipe: Shrimp Ceviche"