Grilled Shrimp Ceviche
by Editorial Staff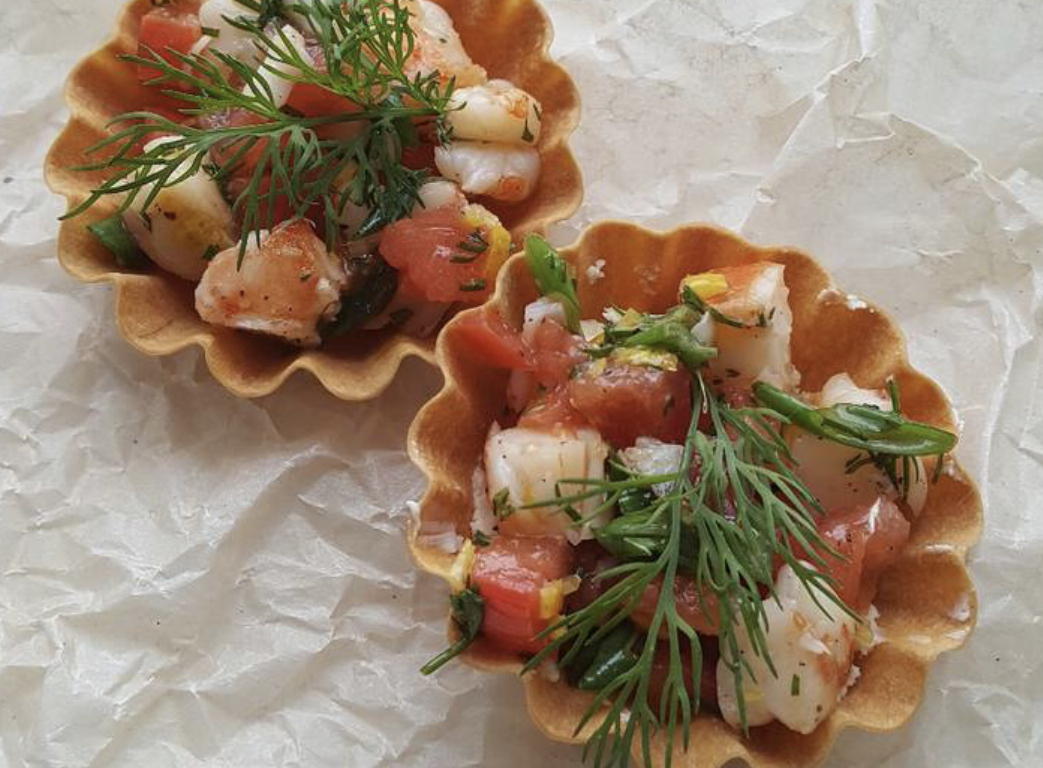 Ceviche is a simple and at the same time unusual dish of fish and seafood that came to the world cuisine from Peru.
Ingredients
Shrimp (langoustine)
A tomato
Avocado (optional)
Olive (vegetable) oil
Lime
Lemon
Dill
Garlic
Reach. onion (preferably red)
Garlic
Pepper
Directions
Marinate the shrimp-salt, pepper, garlic, lemon (lime) zest, a little bit of growth. butter, mix, leave for 20 minutes. Cook for 2 minutes on each side!
We clean from the shell and cut into small cubes, tomato, and onion, avocado in the same cubes.
We mix the ingredients, prepare the dressing, lemon-lime juice (as well as the zest) + garlic + salt + pepper + olive oil (optional, you can add sugar), and add chopped dill. We fill the shrimp, mix well and let it brew for 5 minutes. Done!
Serve in a salad bowl, in a wine glass, or tartlets! My family loves the portioned tartlets. I add cheese (cottage cheese, Philadelphia) to the bottom of them.
Enjoy your meal!
Also Like
Comments for "Grilled Shrimp Ceviche"