Shrimp Ceviche (Camarones Ceviche)
by Editorial Staff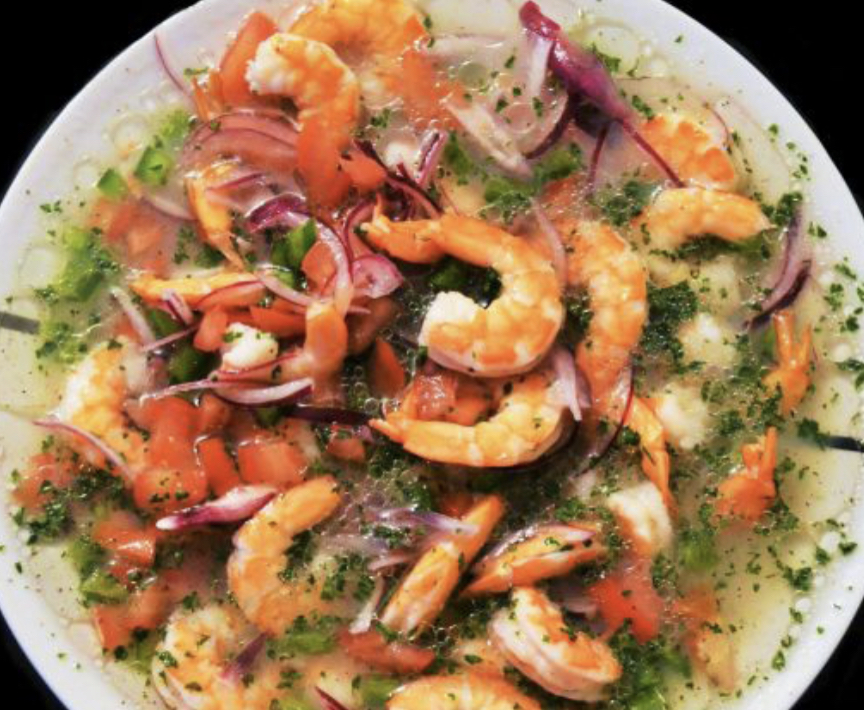 Ceviche is an exquisite yet easy to prepare the dish. It is made from raw seafood (scallops, shrimp, squid, fish, etc.). Here's how to make ceviche.
Ingredients
Shrimp 1.3KG
White onion 1 PC
Lime juice 6 pcs
Orange juice 4 things
A tomato 4 things
Oregano 2 tablespoon
Cilantro 250 g
Ketchup 1 glass
Avocado 1 PC
Salted cracker 1 pack
Directions
Place the shrimp in a large bowl and then juice 4 limes and 4 oranges into it. Cover the bowl with plastic wrap and refrigerate for 30 minutes.
Remove the pulp and seeds from the tomato, cut into 1 cm pieces, cut the onion into quarters and finely chop the cilantro.
Remove the shrimp from the refrigerator and add all remaining ingredients except the avocado. Gently mix all the ingredients to keep the tomato shape.
Add the avocado just before serving and stir gently. Serve with salty crackers on the sides.
Enjoy your meal!
Also Like
Comments for "Shrimp Ceviche (Camarones Ceviche)"