Red Fish Ceviche
by Editorial Staff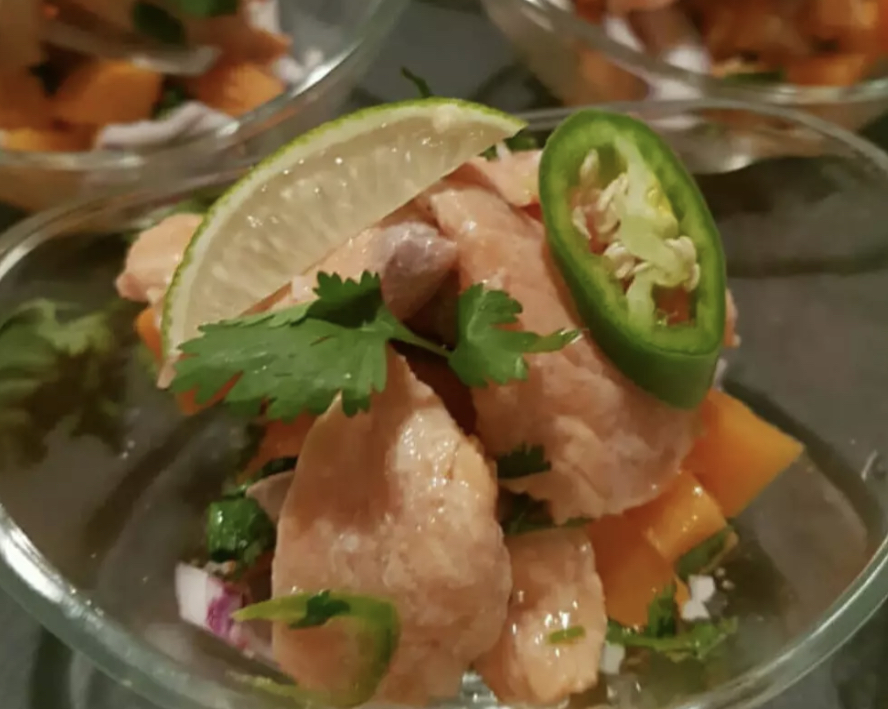 Ceviche is a simple and at the same time unusual dish of fish and seafood that came to the world cuisine from Peru.
Ingredients
Marinade
Red onion
Lime juice
chili pepper
Cilantro
Garnish
Sweet potato
Dried corn kernels
Dish
Any sea or ocean fish
Shrimp and their relatives
Scallops and any shellfish
Squids and the like
Directions
Marinating seafood is logical for 12-15 minutes.
To do this, you need to cleanse everything from excess and inedible and cut it into convenient portioned pieces.
Fold into a container, preferably in one layer and … salt, add sugar, and squeeze lime juice, you don't need much! So that it hits all the pieces, but nothing floats.
Cut the cilantro stalks, onions, and chili there.
Stir and leave for 10-15 minutes.
Enjoy your meal!
Also Like
Comments for "Red Fish Ceviche"