Cream Cheese (Cream Cheese) at Home
by Editorial Staff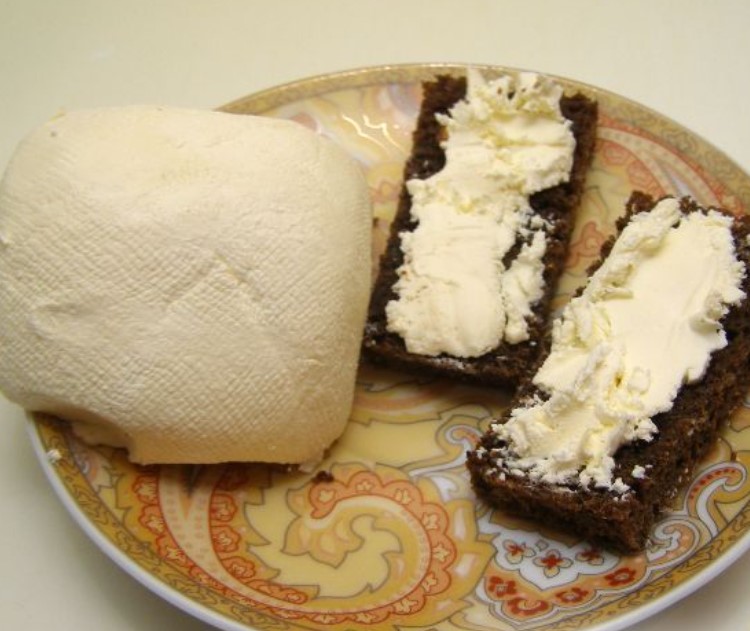 Delicate cream cheese is easy to make at home! I suggest a basic cream cheese recipe that can be easily varied by adding herbs, spices or candied fruits.
Ingredients
Directions
In order to prepare cream cheese, you only need sour cream (15-21% fat) and gauze.
Cooking cream cheese. Fold the gauze 4 times.
Put the prepared cheesecloth in a bowl. Pour sour cream into cheesecloth.

Lift the gauze by the corners. You can knit, you can thread a wire or strong thread through the fabric. The main thing is to form a pouch. Hang cheesecloth over a bowl into which the serum will drain. Leave for a day.
Carefully remove the resulting cheese head from the cheesecloth. Delicate cream cheese is ready!
Bon appetit!
Also Like
Comments for "Cream Cheese (Cream Cheese) at Home"