Critmum with Shrimps
by Editorial Staff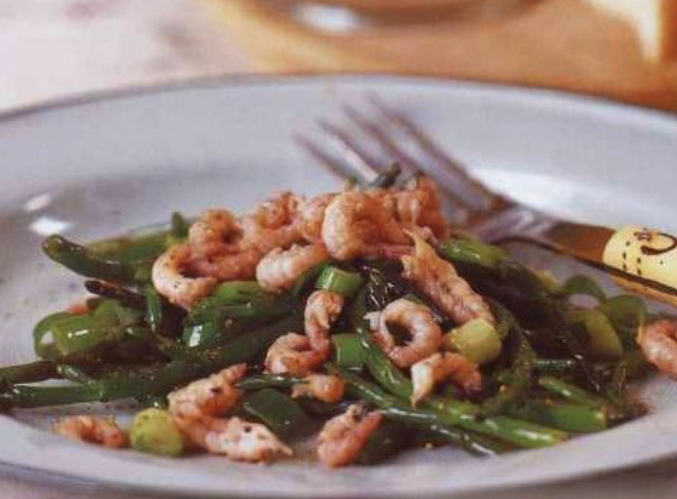 The incredibly healthy krithmum plant goes well with shrimp and is served as aside dish.
Ingredients
Critmum (sea dill) – 250 g
Small shrimps, boiled (peeled) – 100 g
White wine – 15 g
Butter – 40 g
Green onions (chopped) – 2 pcs.
Directions
Rinse the Critmum under running cold water. Remove rough ends, shell pieces and algae.
In a large skillet, heat the butter, put the green onions, cook over low heat, stirring for 3-5 minutes, until soft.
Put the kritmum in a frying pan, cook, stirring occasionally, for 1-2 minutes.
Add shrimp to the pan, increase heat to medium, cook for a couple of minutes. Pour wine into the pan, stir. Serve immediately.
Enjoy your meal!
Also Like
Comments for "Critmum with Shrimps"