Croutons in Caramel
by Editorial Staff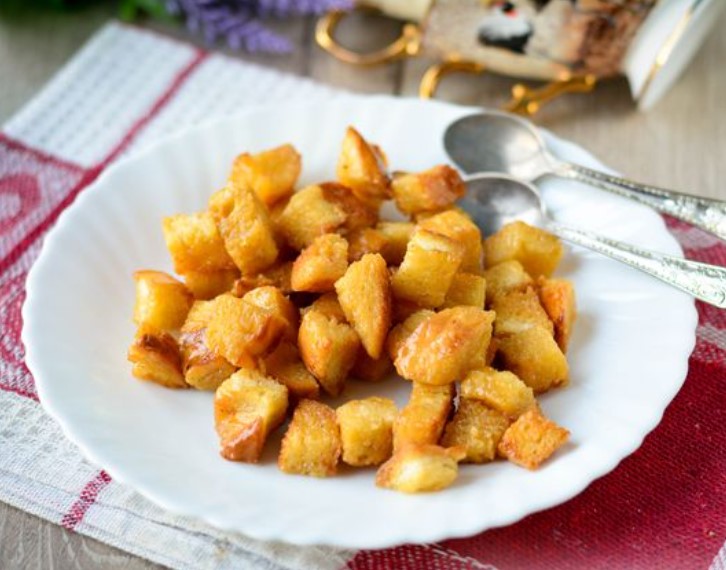 Caramel croutons are a great tea treat. The dessert turns out to be sweet and aromatic, and it is not difficult to prepare it!
Ingredients
White bread or baguette – 100 g
Sugar – 4 tbsp
Butter – 30 g
Milk – 3 tbsp
Water – 3 tbsp
Directions
Prepare all required ingredients.

Cut white bread or baguette into medium cubes.
Fry the bread in a dry skillet until golden crisp, about 2-3 minutes.
Put a frying pan with a thick bottom on the fire, add sugar.
Pour in water. Without stirring, wait until the sugar turns brown.
Add a piece of butter and stir.
The butter will combine with the caramel and bubbles will form.
Stir constantly, pour in milk.
After a couple of minutes, the caramel will be ready. It will become stringy and golden, with a pleasant creamy taste.
Pour croutons into a frying pan with caramel.

Stir the croutons so that the caramel covers them on all sides.
Put the caramel croutons on the parchment in one layer and wait for the caramel to harden.
Ready-made croutons in caramel can be served with tea.
Bon Appetit!
Also Like
Comments for "Croutons in Caramel"