Curd and Milk Souffle
by Editorial Staff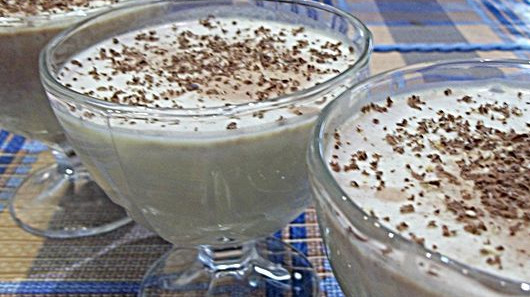 Milk and curd soufflé is one of my favorite desserts. It is very easy to make and makes a soufflé a great base or addition to jelly cakes.
Ingredients
Cottage cheese – 250 grams
Milk – 250 grams
Eggs – 2 pcs.
Sour cream – 3 tablespoons
Salt – a pinch
Sugar – 2 tablespoons
Gelatin – 15 grams
Cocoa powder – 1 tablespoon.
How to make curd-milk soufflé:
Directions
To prepare this dish, you will definitely need a food processor with a "cutting knife" attachment, since the curd will need to be crushed into crumbs. If you don't have a food processor, use a blender.
Place cottage cheese, salt, and sugar in a food processor.

Chop the curd.
Add eggs and whisk with curd.
Add sour cream and beat everything again.
Pour in milk and mix everything in a food processor. Bubbles will appear on the surface.

Dissolve gelatin in a little warm water. Mix it well so that there are no lumps and lumps.
Pour the gelatin into the food processor through a sieve to all products and whisk everything. You should have a liquid mixture.
Pour half of the soufflé into bowls.
Add the cocoa powder to the rest and beat it well in a food processor.
Then pour chocolate on top of the white soufflé. Send the curd-milk soufflé to freeze in the refrigerator.
Enjoy your meal!
Also Like
Comments for "Curd and Milk Souffle"