Salad with Sprats
by Editorial Staff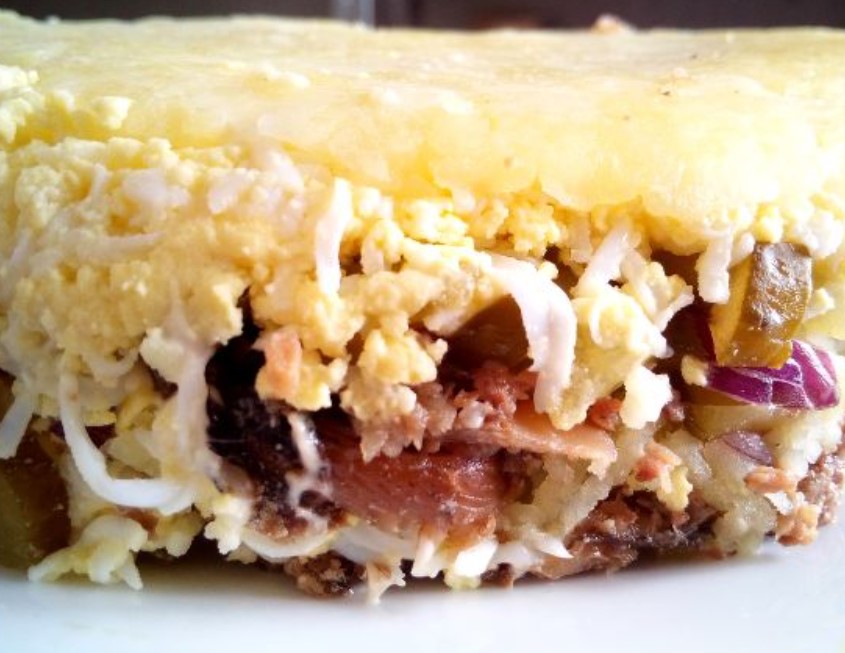 A simple yet delicious flaky salad with sprats, potatoes, eggs, pickles and onions.
Ingredients
Sprats – 150 g
Boiled potatoes – 2 pcs.
Boiled eggs – 3 pcs.
Pickled cucumbers – 2 pcs.
Red onion – 1 / 2-1 pc.
Mayonnaise – about 100 g
Directions
For a salad with sprats, first boil potatoes in their uniforms, boil hard-boiled eggs, cool. Peel the boiled potatoes and grate them finely.
Peel and grate the boiled eggs too.
Chop the cucumbers as finely as possible.
Chop the red onion finely.
Mash the sprats with a fork.

Put potatoes, sprats, eggs, onions and cucumbers in layers in a split ring or in a deep bowl (as in my case). Repeat layers of salad with potatoes and sprats twice. Lubricate each layer (or through a layer) with mayonnaise. Turn the bowl over onto a plate, the flaky salad should remain on the plate, and remove the bowl. The sprat salad can be served immediately.
Bon appetit!
Also Like
Comments for "Salad with Sprats"